Pumps and Pressure Red Deer Curling Classic
Kleiter into Red Deer Classic Final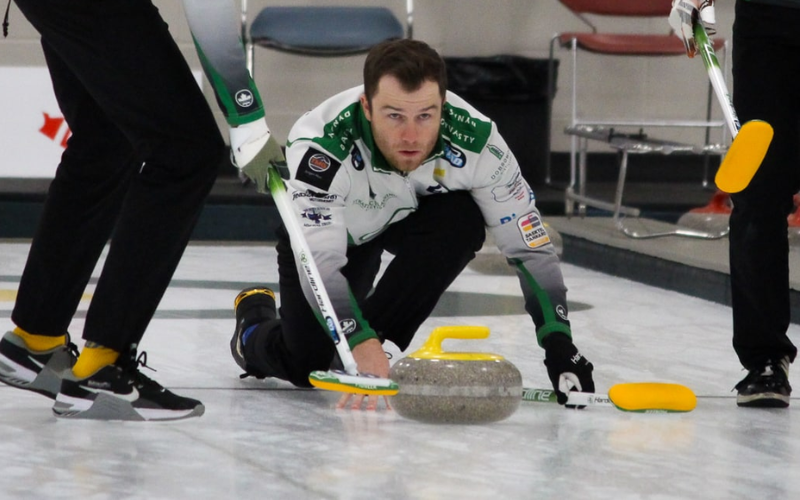 Saskatoon's Rylan Kleiter (Photo: Brian Chick, Curling Canada) faces Kevin Koe of Calgary in the Pumps and Pressure Red Deer Curling Classic.

For Kleiter and his team of Joshua Mattern at third, Matthew Hall and Trevor Johnson on the front end, their surprise 10-6 win over Koe in the opening round of the Pointsbet Invitational opened many eyes around the game.

Kleiter is one of Canada's up and coming young teams, with Hall being the new addition to the lineup this season, and winning the U25 NextGen Classic in Edmonton. Kleiter's 23-14 record on the season includes a semifinal finish at the Curling Stadium Alberta Tour Kick-off and a quarterfinals finish at the HearingLife Tour Challenge Tier 2 event in Niagara Falls in October.

To advance to the championship game, Kleiter won 6-5 over Edmontons' Karsten Sturmay in the semifinals and won 7-2 over Aaron Sluchinski of Airdrie in the quarterfinals. Koe defeated Saskatoon-based Mike McEwen 4-3 in the semifinals and won 6-5 over Japan's Riku Yanagisawa in the quarterfinals. McEwen defeated Jongduk Park (Gangwon, Korea) 4-2 and Sturmay defeated Yusuke Morozumi (Karuizawa, Japan) 5-3 in the other quarterfinals.

Kleiter took the longest road possible though the 24-team triple knockout qualifying round, finishing with a 5-2 record. In their opening game, Kleiter defeated Nicholas Woznesensky (Calgary, AB) 9-2, then won 7-4 against Catlin Schneider (Victoria, BC). Kleiter went on to lose 6-5 against Koe to drop into the B-event bracket.

Kleiter responded with a 5-4 win over Ryan Wiebe (Winnipeg, MB). Kleiter went on to lose 4-1 against Yanagisawa. Kleiter responded with a 4-2 win over Johnson Tao (Edmonton, AB) to advance to the C-Qualifier where they 7-2 against Giacomo Colli (Cortina d'Ampezzo, ITA) to advance to the playoff round. in their final qualifying round match.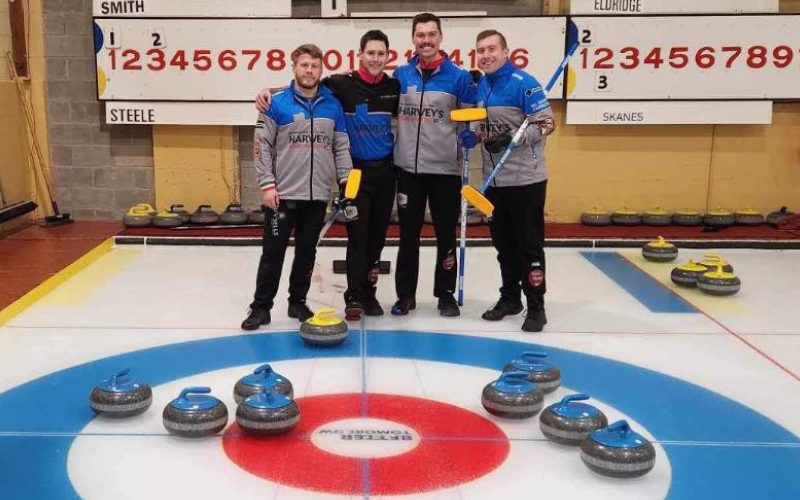 December 8, 2023
Greg Smith of St. John's score abd 8-ender on Friday at the Atlantic Superstore Monctonian Challenge.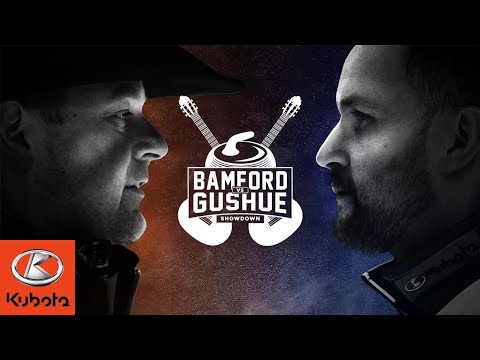 April 12, 2019