Nedohin guides Team Homan to 3-0 start in Edmonton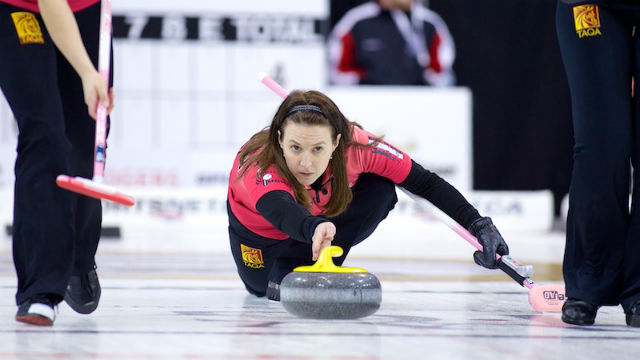 Super-spare Heather Nedohin (Photo: Anil Mungal/Grand Slam of Curling) has had no problems filling in for the third ranked women's team in the world.

By: Cameron Sallaj

On August 27, the Rachel Homan rink dropped many news updates for the upcoming season such as their schedule, new coach Don Bartlett and an all-star skip to fill in at their first event in Edmonton.

With skip Rachel Homan giving birth to her third child Briggs Craig Germain on August 29, the team recruited two-time Scotties champion and two-time world bronze medalist Heather Nedohin to take over skipping duties for the team's first event of the season, the Saville Shoot-Out, from September 8 to 11.




💫 Hello world

Beyond lucky to have this little one join our family 👶🏻

Briggs Craig Germain - August 29, 2023.

We can't wait for everyone to meet him. It's been a whole week of extra ??https://twitter.com/RHoman89/status/1699223222351167984


September 5, 2023


So far, Nedohin has led third Tracy Fleury, second Emma Miskew, and lead Sarah Wilkes to three straight victories at the Saville in Edmonton to sit atop Pool B as the lone undefeated team.

In their first game, the Ottawa based rink got off to a shaky start against Spruce Grove's Jessie Hunkin, giving up a steal of two in the third end to trail 3-2. Despite this, the team wrestled the hammer back in the sixth end and went on to score two in the seventh, securing a 6-4 victory.

Game 2 saw the Homan rink shutout Vancouver's Clancy Grandy 7-0 in six ends. After taking a single in the first, the team stole points in ends three, four, five, and six.




How about our super spare skip for the week
@hnedohin
https://twitter.com/TeamHoman/status/1700309730923569498


September 8, 2023


Saturday afternoon's draw saw the team have their closest match yet, edging the Northwest Territories' Kerry Galusha rink 5-4. The game saw seven singles scored while Team Homan counted a game winning deuce in the third end which proved all the difference.

On Sunday, the team will have two final round robin games before the playoffs begin Monday morning. They will take on Gracelyn Richards (Edmonton, AB) at 9:00 AM Mountain Time before closing out the round robin against Abby Marks, also from Edmonton, at 7:00 PM MT.

The 2023-24 season will see Rachel Homan take on full-time skipping duties of the team. Last season, she threw fourth stones but swept the first four stones while third Tracy Fleury called the game. This year, Homan will assume the natural skip position and throw last rock while Fleury slots in at third.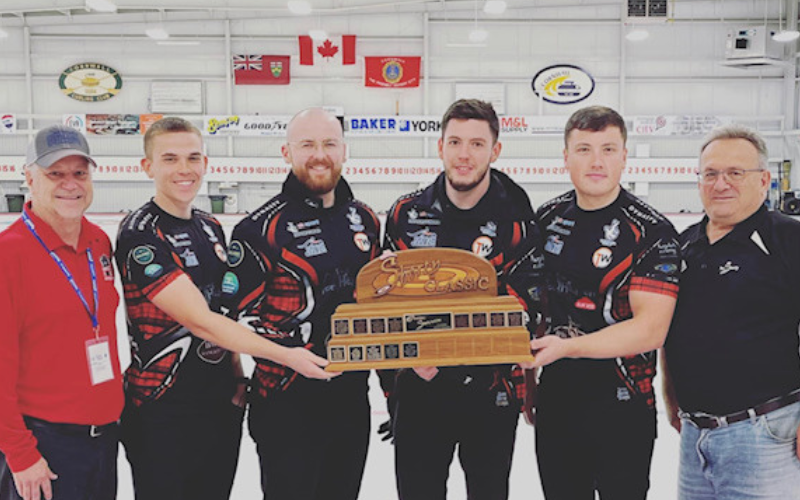 September 24, 2023
Victory over Sweden's six-time world champions capped a stunning run of form for Team Whyte as they claimed the prestigious AMJ Campbell Shorty Jenkins Classic title in Cornwall, Ontario to complete this season's impressive first tour of Canada.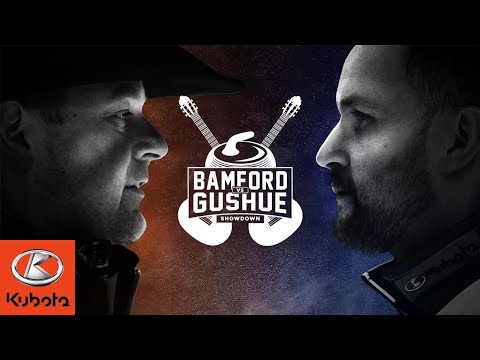 April 12, 2019