St. Vital Mixed Doubles NISO Classic
Armstrong / Griffith score St. Vital title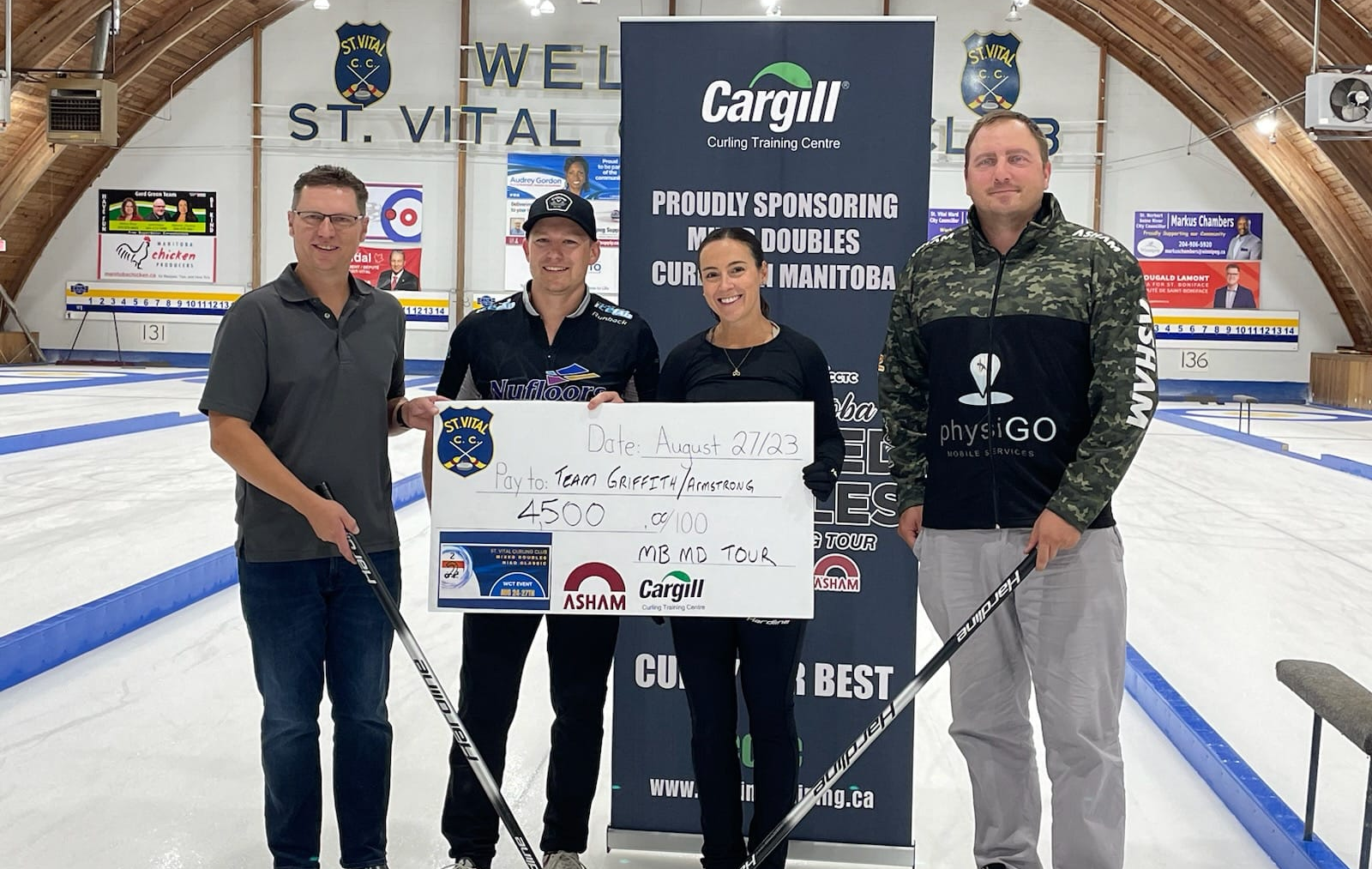 The new mixed doubles pairing of Jennifer Armstrong and Tyrel Griffith from Kelowna won 12-9 over husband-and-wife Dawn and Mike McEwen in the final of the St. Vital Mixed Doubles NISO Classic.

By: Cameron Sallaj

The powerhouse mixed doubles duo of Nancy Martin and Tyrel Griffith ended their partnership following the 2022-23 season, forcing both to find new doubles lineups. Martin joined forces with Saskatchewan's Steve Laycock while Griffith paired with Jennifer Armstrong, who moved to BC following three seasons in Sask.

In the first event on the Manitoba Mixed Doubles Tour, Armstrong and Griffith showed prowess out of the gate, going 6-1 to capture the St. Vital Mixed Doubles NISO Classic. In the final, the new pairing faced familiar faces in Dawn and Mike McEwen.

After trading singles through three ends, the BC duo put the first multi-point end on the board with a score of three in the fourth end. The McEwen's immediately responded, however, taking three of their own in the fifth to put them ahead 5-4.

Similarly, in ends six and seven, the teams traded big scores of four points each. This gave the McEwen's a 9-8 lead coming home, but with Armstrong and Griffith holding the last rock.

The BC side counted four more points in the eighth end to secure victory in their first event together, by a high final score of 12-9.

Armstrong, originally from New Brunswick, moved to Saskatchewan for the 2020-21 curling season and joined the Stephanie Schmidt rink. In subsequent seasons, she played for Chelsea Carey (2021-22) and Nancy Martin (2022-23) before moving to British Columbia. For the 2023-24 season, she has taken on the role of second for Team Corryn Brown, whose second Dezaray Hawes recently moved to Alberta.

Armstrong and Griffith topped a high caliber field in Winnipeg, which included the reigning Canadian champions Jennifer Jones and Brent Laing along with new pairings such as Karlee Burgess and Jacques Gauthier & Laura Walker and Connor Njegovan as well as the returning duo of Chaelynn Kitz and Brayden Stewart.

Through the round robin, the BC pairing finished 3-1. They opened with a 7-6 win over Shelby and Grady LaMontagne before losing 9-4 to Burgess / Gauthier. They rebounded by winning 9-3 over Sherry Just and Chad Gareau before closing out by defeating the McEwen's 6-2.

In the playoffs, Armstrong and Griffith won 10-6 over Kitz and Stewart in the quarterfinals and then beat Burgess and Gauthier 11-8 in the semis. The other side of the bracket saw the McEwen's knock out Jones / Laing 6-4 in the semifinal round.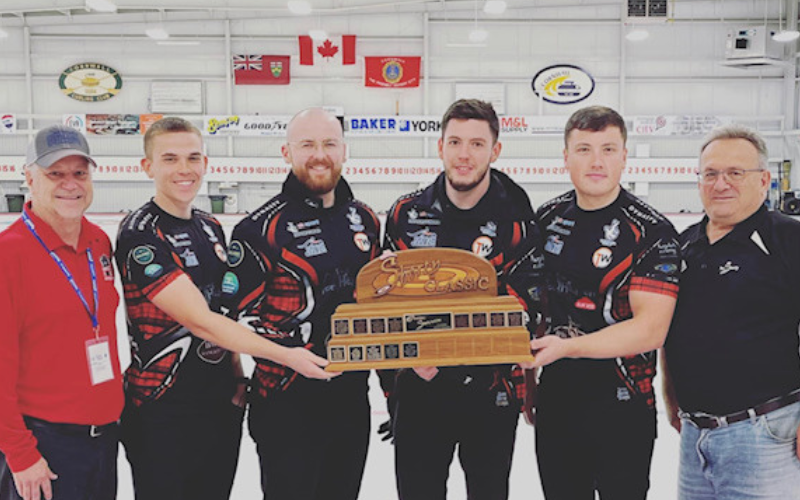 September 24, 2023
Victory over Sweden's six-time world champions capped a stunning run of form for Team Whyte as they claimed the prestigious AMJ Campbell Shorty Jenkins Classic title in Cornwall, Ontario to complete this season's impressive first tour of Canada.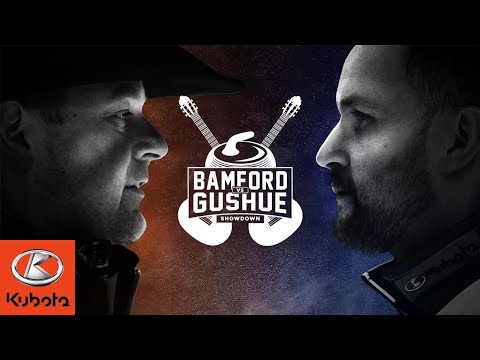 April 12, 2019