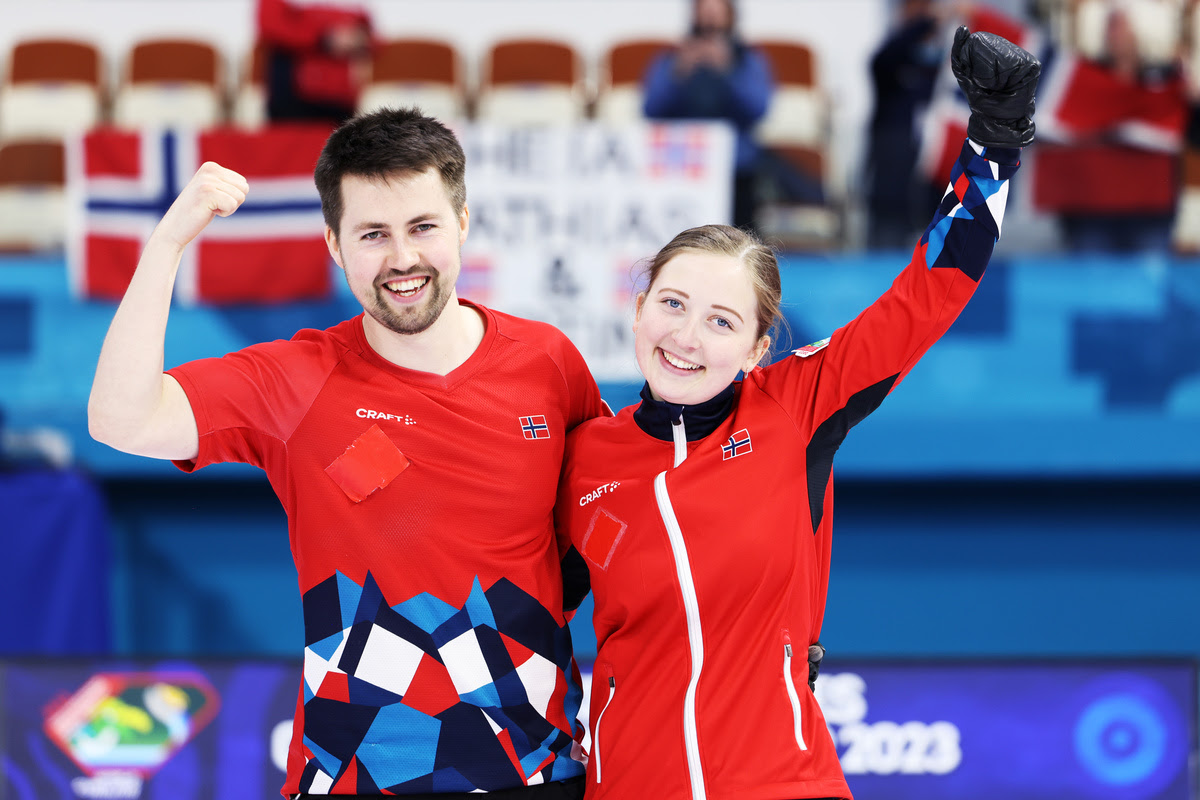 Mathias Braenden and Martine Roenning (photo: Stephen Fisher/WCF) defeated Canada on Saturday morning.

Gangneung, Korea – Norway won the bronze medals at the World Mixed Doubles Curling Championship 2023 in the Gangneung Curling Centre, after defeating Canada by 6-2 in Saturday morning's bronze medal encounter.

By the third end, Norway were leading by 2-1. They increased their lead after a steal in the fourth end after Canada's Jennifer Jones attempted a tap for two, but it didn't curl enough, giving Norway one point for a 3-1 lead.

In the fifth, Jones faced a slash into a pile of Norwegian stones, but missed the stone completely, giving the Norwegians another steal, for a 4-1 advantage.

Jones made a game-saving tap for a single in the sixth end on their power-play, making the score 4-2.

Norway's Roenning made a draw to the button on their power-play for one point and a 5-2 lead as they played the eighth end.

In the final end, with the angles favouring Norway, Jones attempted a raise take-out to generate multiple points but missed, giving Norway the win, 6-2.

Norway's Braenden said: "[I feel] Incredible! If you told me a couple of weeks ago, I'd be super happy. I think Thomas [our coach] helped us during the week and it worked out really good."

Speaking of their power-play end, Norway's female player, Martine Roenning added, "You know they're gonna make some great shots because they're just amazing players, so I think we were quite happy to get our one actually."

The bronze medal winning Norwegian team are: female player Martine Roenning and male player Mathias Braenden, supported by their coach Thomas Loevold.