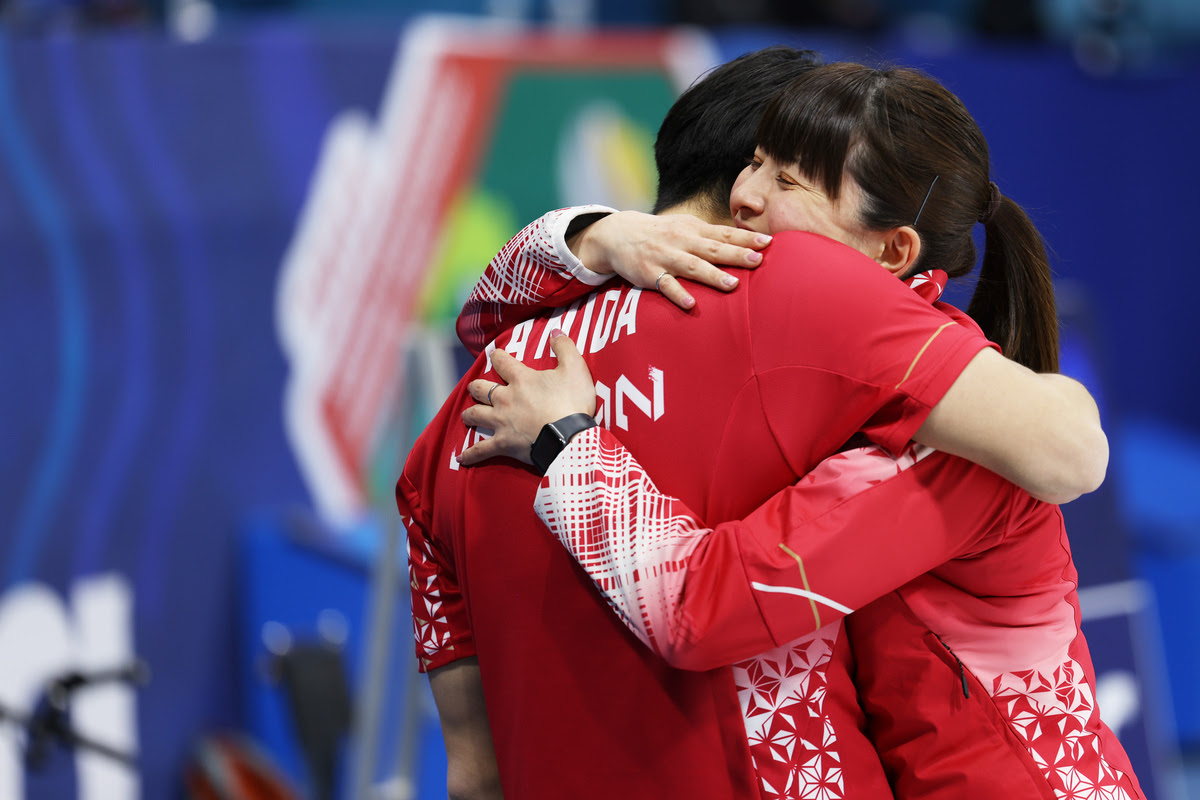 Japan's Chiaki Matsumura and Yasumasa Tanida (photo: Stephen Fisher/WCF) celebrate their semi-final victory.

Gangneung, Korea – Japan will take on United States for the gold medals while Norway will meet Canada in the bronze medal game at the World Mixed Doubles Curling Championship on Saturday 29 April.

In today's semi-finals at the World Mixed Doubles, United States beat Canada by 6-2, while Japan won over Norway by 5-4 to earn a spot in the gold medal game. Canada and Norway will play for bronze medals.

The bronze and gold medal games will be staged on Saturday at 10:00 and at 14:00, respectively.

Earlier today, qualification games determined the semi-final line-ups. In those games, Norway beat Estonia, 8-5, while United States won against Scotland, 8-6, to earn a place in the semi-finals.

Parallel to these matches, relegation games also took place in the Gangneung Curling Centre. In those games, Czech Republic beat Germany, 5-3, while Korea defeated Austria by 8-6. With these results, Czech Republic and Korea became the last two teams to qualify directly for the World Mixed Doubles Curling Championship 2024.

Germany and Austria will have to play in the World Mixed Doubles Qualification Event alongside last place finishers in the round-robin rankings, Hungary and England.