Curling Stadium Alberta Curling Series Major
Kitazawa wins Curling Stadium ACS Major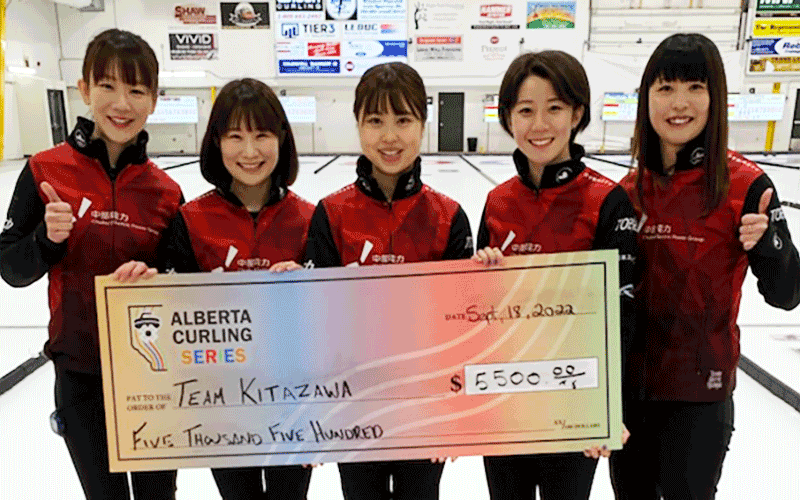 Japan's Ikue Kitzawa won 8-3 over Raphaela Keiser of Switzerland to capture the Alberta Curling Series Women's Major.

Kitazawa, with teammates Seina Nakajima, Minori Suzuki and Hasumi Ishigooka scored two in the second end, then stole a point in the third end when the Swiss side wrecked on a guard during a blank attempt.

Keiser, the regular skip and second rock thrower was away this weekend, while the team played with three. Selina Witschonke is the normal fourth stone thrower, took over the skip duties this weekend while Elena Mathis and Marina Loertscher rounded out the threesome.

Keiser bounced back with a single point in the fourth end, making the draw to count. Keiser added a deuce in the sixth end, closing the score to a single point.

After a blank end, both teams got into it in the eighth end, with Kitazawa second Suzuki making a brilliant triple peel to clean up the middle.

As the end progressed, Kitazawa counters lingered, but Keiser kept the possible steal point in shot position. On their last shot, Witschonke's guard did not curl up quite enough, leaving a port for Kitazawa to throw her last takeout.

Kitazawa was on the mark and scored four points with the final shot for the convincing 8-3 win, however, right down to the last shot.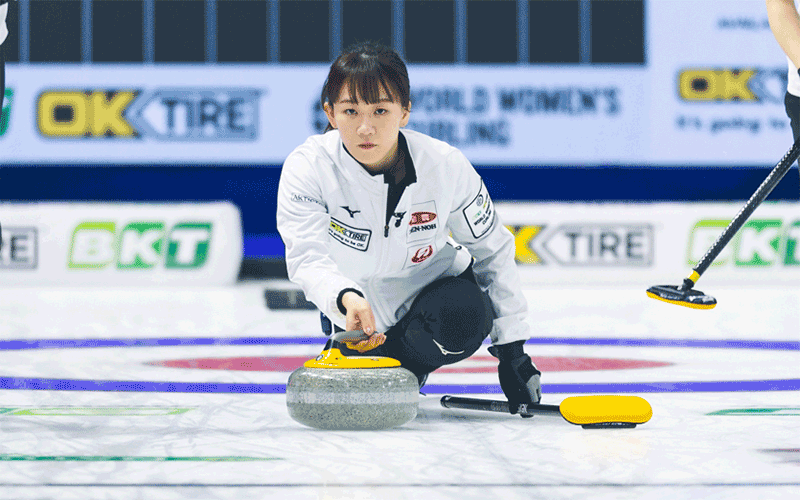 September 25, 2022
Ikue Kitazawa (photo: World Curling Federation) of Nagano, Japan wins the KW Fall Classic, defeating Carly Howard (Mississauga, ON) 7-1 at the K-W Granite Club in Waterloo, Canada.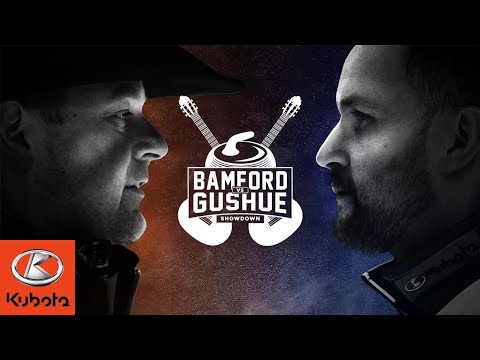 April 12, 2019