Broom Slamming Incident Causes Stir at Brier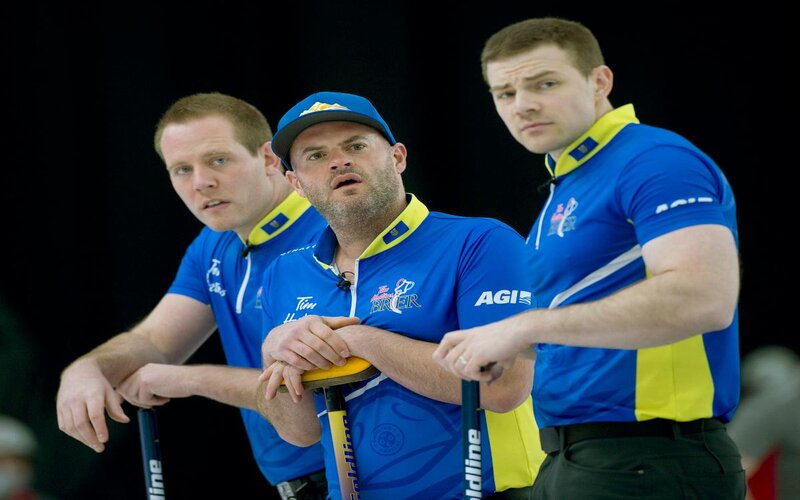 Alberta's Team Bottcher (photo: Curling Canada) was forced to endure a lengthy delay, en-route to their victory over BC Thursday night.

By: Dylan Chenier

Broom slamming, it's something many curlers do to express their frustrations after a bad shot. Attend any major curling event, especially a Tim Hortons Brier, and you are likely to hear the sounds of brooms hitting the ground many times throughout a draw.

Very rarely does an isolated broom bash generate as much controversy as it did during Thursday night's matchup between British Columbia (Cotter) and Team Alberta (Bottcher).

Midway through the game, BC's Steve Laycock hit his broom on the ice after a bad shot. Unfortunately for Laycock, the broom head fell apart on impact and created a noticeable divot in the ice.

The damage to the ice required servicing from Curling Canada's ice crew, a process that ended up taking over forty-five minutes to complete.

After the game did get back underway, it was a close battle between Cotter and Bottcher, with the Alberta rink making a huge shot in the tenth end to score two and the win.

For Bottcher, it was important for the team not to get caught up by the distraction, and stay focused on winning such an important game:

"It's tough? midway through the end to have to stop like that was a little bit tricky. The guys rebounded well, I thought we played such a strong last three or four ends.

"Those are the hard games to win. It's easy to win when you're playing well, [but] it's hard to win when there's a little adversity, and I thought we played great tonight."

Alberta third Darren Moulding had high-praise for his skip, who was able to keep the team focussed during the delay.

"The skipper lead us really well when things were slipping away, he just said to me we're not losing, not tonight," Moulding said.

Moulding is no stranger to slamming his own broom, and says the team holds no ill-will towards Laycock over the incident:

"It wasn't intentional, it was unlucky. I've done it a bunch of times," said Moulding. "It would be hypocritical for me to hold ill-will."

The win was a huge one for Alberta, who head into the Championship Round on Friday with a 5-3 record.

Curling Canada has said that Laycock will be issued a fine for the incident, but the amount will not be disclosed. It is common practice for Curling Canada to issue fines without specifying the amount, this often happens when a player is caught swearing during a live broadcast.

Steve Laycock did not appear at the post-game media Zoom session, which is usually reserved for winning teams.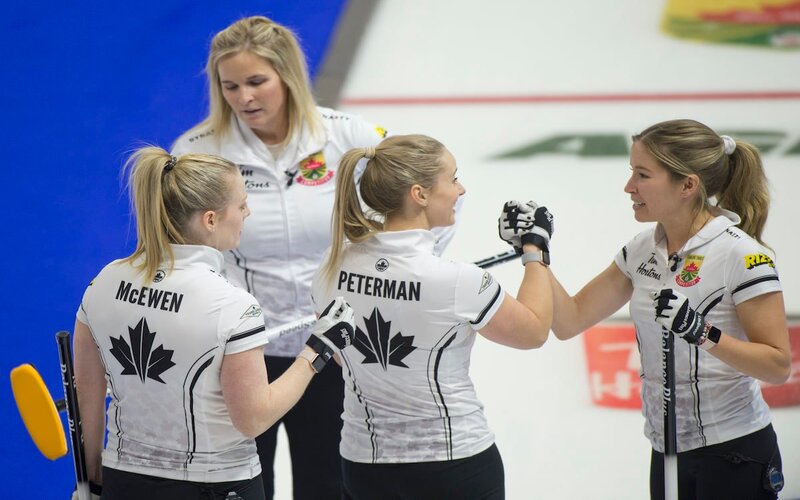 November 26, 2021
Despite picking up a loss to provincial rivals Team Fleury in Friday afternoon's Draw 17, Jennifer Jones (Picture: Curling Canada) is through to the semi-finals at the 2021 Tim Hortons curling Trials.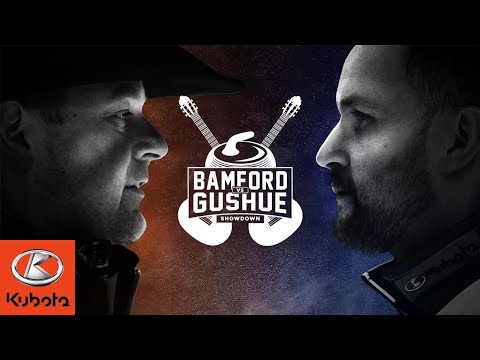 April 12, 2019