Jones Surviving On Last Life in Masters C-Bracket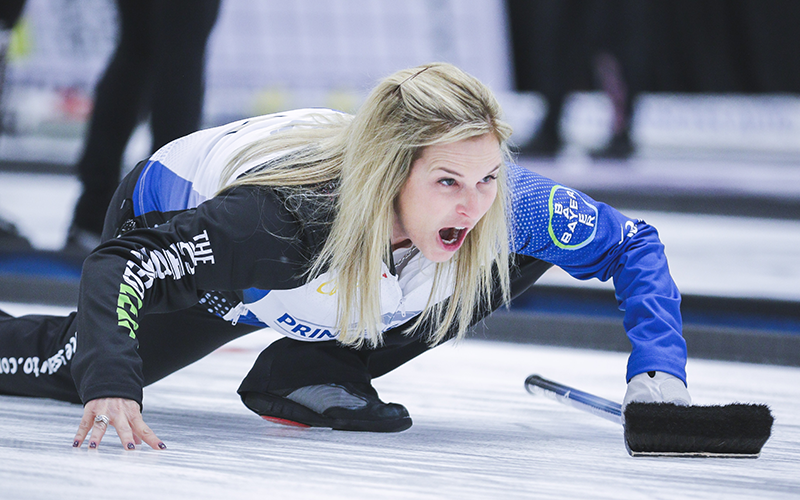 Winnipeg's Jennifer Jones (photo: Jeffrey Au) stole the final end to win 5-4 over Japan's Sayaka Yoshimura in sudden-death action on the C-side at the GSOC Masters in Oakville.

Jones with Kaitlyn Lawes at third, Jocelyn Peterman at second and Lisa Weagle throwing lead stones this weekend never did hold the lead in the game until the final shot came to rest.

Yoshimura opened with two in the first end, after which Jones evened the affair with their own deuce in the second end. Traded singles in the fourth thru seventh ends left the score knotted at 4 apiece headed into the final end with the Japanese team holding the last rock advantage.

Yoshimura was left with a short double tap to score, but didn't find the right line, and Jones managed to steal the win.

The Grand Slam of Curling continues to test their no tick zone rules in response to the World Curling Federation's announcement of possible rule changes for the sport. The no tick zone rule means that any guard that touches the centre cannot be moved.

Tested initially at the 2019 Champions Cup in Saskatoon, this rule change led to more entertaining finishes indicative of a close game, including the eighth and extra ends of the men's championship game between Brendan Bottcher and Kevin Koe.

In other draw 11 action, Ottawa's Rachel Homan also stole the final end, winning 7-5 over Tabitha Peterson of the United States to clinch a playoff berth, while Switzerland's Silvana Tirinzoni won the other A-Qualifier game, 8-5 in an extra end over Korea's Eun Jung Kim.

Russia's Alina Kovaleva survived another day on the C-side as well, winning 9-2 over Korea's Un Chi Gim.

Live scores and brackets at www.curlingzone.com.


December 4, 2021
Update: The article has been revised from its first edition which initially referred to Team Lott as "Team Simmons.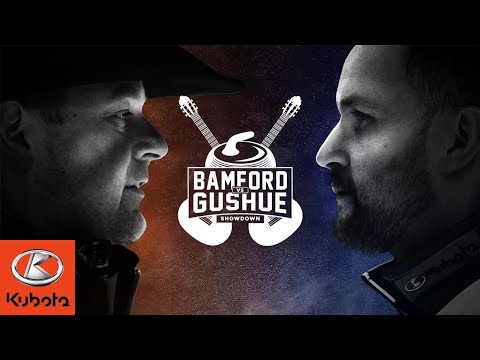 April 12, 2019