Homan wins to begin Grand Slams Masters Quest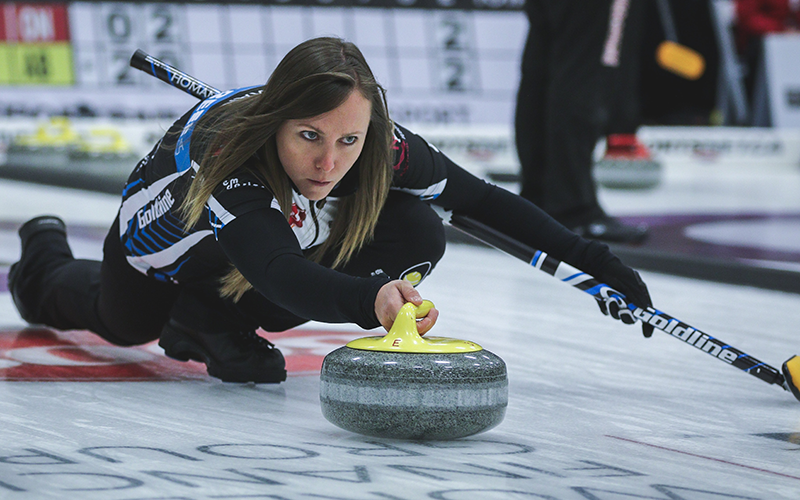 Rachel Homan's Ottawa-based foursome won 6-5 over Kelsey Rocque of Edmonton.

Homan stole a point in the second end to open scoring, then traded deuces with Rocque in the third and fourth ends. After holding Rocque to a single in the fifth end, Homan get two in the sixth end to lead 5-3.

Homan held Rocque to two in the seventh end, leaving them with hammer in the last end where they scored a single point for the win.

After performing super-human feats last spring, winning the Humpty's Champions Cup and finishing second in the Princess Auto Players' Championship mere weeks after giving birth to her second child, Homan has a more focused plan for the 2021/22 Olympic season.

For Homan, preparation for the overall plan has always taken precedence over results at the moment, and thus events like this sometimes don't hold the same importance to the 10-time Grand Slam event champion.

The 2019/20 Grand Slam season is one Homan would love to forget; with the team adjusting to two new babies early that summer, they failed to qualify in the four events played, finishing with an uncharacteristic 5-12 record.

Homan did win their most important event of that season, though, earning their direct berth to the Canadian Olympic Trials by winning the Home Hardware Canada Cup.

In other action, Tracy Fleury of East St. Paul enters the Masters with two event wins this season, taking the Oakville Labour Day Classic and the Sherwood Park Women's Classic won 6-2 over Sayaka Yoshimura. The matchup, a rehashing of the last Masters Final held in North Bay in October 2019.

Homan will meet Fleury on the A-side of the event bracket, while Rocque and Yoshimura will play on the B-side bracket. This weekend, the goal for teams in this triple knockout format is to win three games before they lose three games.

Reigning World Champions Silvana Tirinzoni of Aarau, Switzerland won 6-3 over Korea's Unchi Gim and Japan's Satsuki Fujisawa won 5-3 over Minji Kim of Korea.

Play continues all week at the Sixteen Mile Sports Complex in Oakville, Ontario with Sportsnet picking up television coverage starting Thursday morning.

Scores and Brackets at www.curlingzone.com.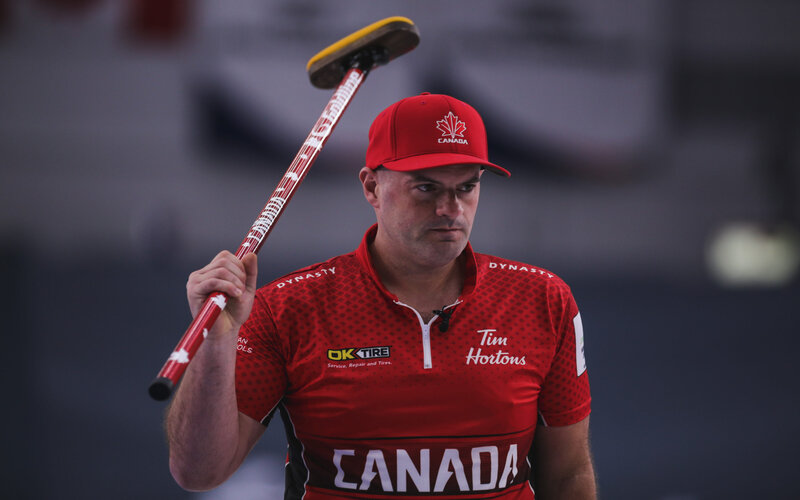 December 4, 2021
It has been announced that Darren Moulding (Picture: World Curling Federation) will no longer be part of Brandan Bottcher's Edmonton-based rink moving forward.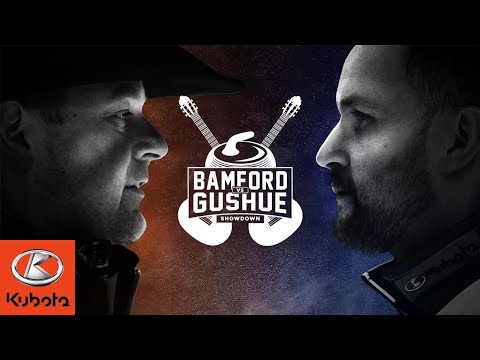 April 12, 2019