Switzerland Defeat RCF to Claim World Women's Title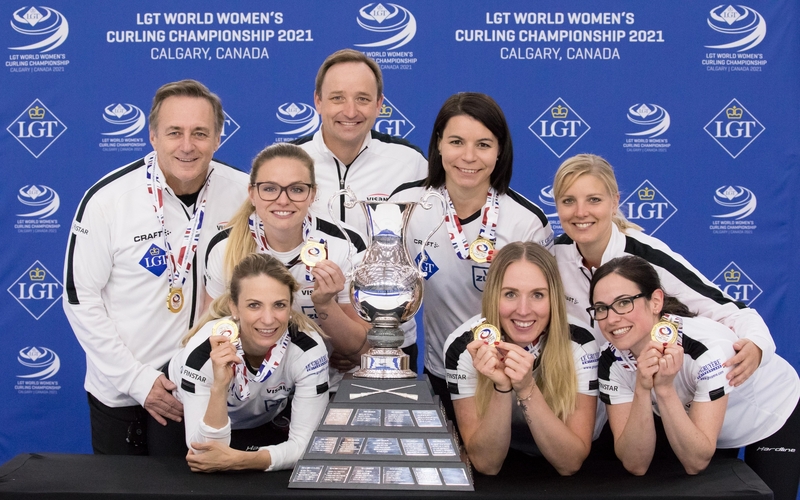 Team Switzerland (photo WCF/Steve Seixerio) are World Champions once again.

By: Dylan Chenier

Team Switzerland is golden once again at the World Women's Curling Championships. The rink skipped by Silvana Tirinzoni, defeated RCF 4-2 in Sunday afternoon's final to claim their second consecutive world title.

The game was a close one, with RCF forcing the Swiss to a single in the first end, and Switzerland returning the favour in the third. Tirinzoni's rink, with Alina Patz throwing fourth stones, was able to open things up in the fourth end scoring the game's only deuce.

After three consecutive blank ends, RCF could only score one in the eighth end. Switzerland would score an additional point in the tenth, to wrap up their gold medal run.

Switzerland has effectively dominated the Women's Worlds in recent years. Not only were Team Tirinzoni the defending world champions, but Swiss rinks have won six of the last ten world titles.

With their silver medal performance, Team RCF become the second squad from Russia to finish runners-up at a world championship, equalling the effort of Anna Sidorova's rink at the 2017 event.

In the bronze medal game held earlier on Sunday, Team USA's Tabitha Peterson defeated Anna Hasselborg's rink from Sweden, 9-5. The win marks the USA's first-ever bronze medal at worlds.

Switzerland's win should make Tirnzoni's rink a favourite heading into next year's Winter Olympics, as they become one of six nations to qualify as a result of their performance worlds.

The other countries to qualify were: RCF, Sweden, Denmark, United States, and Canada.

The three remaining spots in the Beijing 2022 field will be awarded at the last chance qualifier, which will be held at some point towards the end of 2021.

With the 2021 World Women's Curling Championship now in the books, the Calgary curling bubble has officially closed. The bubble, located in the Markin MacPhail Centre at Winsport Arena in Calgary, was set up as a way for elite curling events to be run amid the COVID-19 pandemic.

The bubble, which has been in operation since February, has hosted a total of seven events over the last four months. Despite a few hiccups along the way, including some positive cases at both the men's and women's World Championships, the events have largely been a success, allowing major curling competitions to continue during a global pandemic.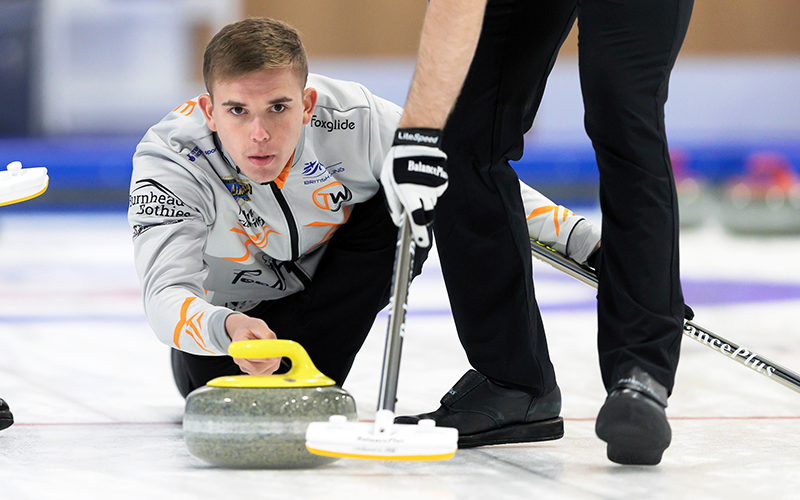 September 16, 2021
Ross Whyte (photo: Graeme Hart, PPA) opens with a 6-3 win over Fraser Reid as they look to build on early season momentum.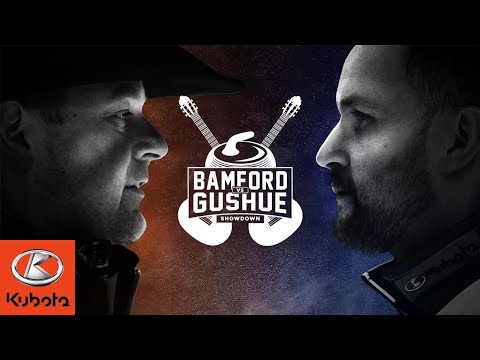 April 12, 2019