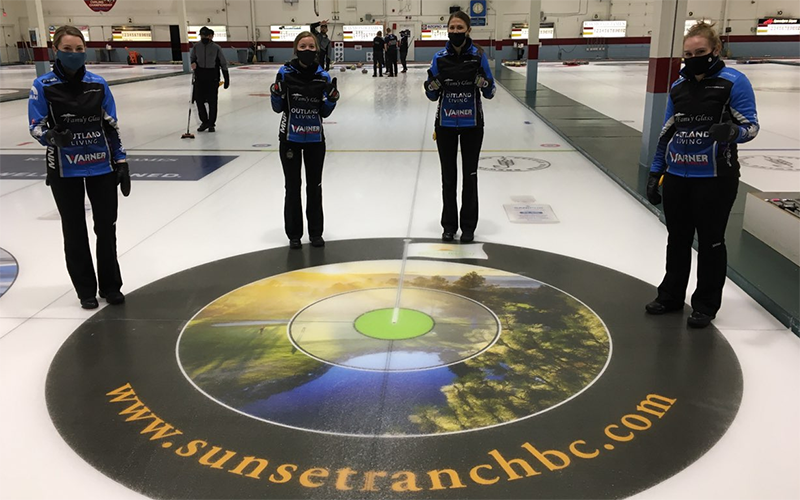 Corryn Brown of Kamloops defeated Mary-Anne Arsenault of Kelowna 10-7 in the final on Sunday to win BC's first tour event of the 2020/21 season.

Arsenault stole the opening end on Brown, but the young side out of Kamloops wasn't phased, scoring two in the second end, then stealing two more in the third end.

After teams traded deuces in the fourth and fifth end, Arsenault scored four in the sixth end to lead 7-6. Brown bounced back with two in the seventh end to take back the lead, then held on stealing the final end for the win.

Brown with her team of Erin Pincott throwing third stones, Dezaray Hawes and Samantha Fisher on the front end last won the Sunset Ranch Kelowna Double Cash in 2018.

20th-ranked on the World Curling Federation World Team Rankings, Brown won two events on Tour last season (Driving Force Decks International in Abbotsford and the Kamloops Crown) along with the BC Scotties title last January. Brown went on to finish 6-6 at the National Scotties in Moose Jaw in February, reaching the Championship Pool round.

Brown finished 2-1 in the preliminary round, winning their pool and earning a berth directly into the semifinals where they won 7-5 over Sarah Wark of Abbotsford.


Champions in Kelowna! 🏆 Felt great to be back on the ice competing again. Big thanks to Jeff Richard and the Kelowna Curling Club for organizing and making sure we were able to compete safely. #curling #TeamBrown 🥌 pic.twitter.com/EQ8EO7549h

— Team Brown (@TeamBrownBC) November 9, 2020


Arsenault moved from Nova Scotia in the offseason, forming a new squad with Jeanna Schraeder, Sasha Carter and Renee Simons.

Arsenault finished 2-1 in the preliminary round, advancing to playoffs where they won 9-6 over Taylor Reese-Hansen (Victoria) in the quarterfinals and Cheryl Bernard (Calgary) in the semifinals.

Wark won 11-7 over Diane Gushulak in the other quarterfinal matchup.