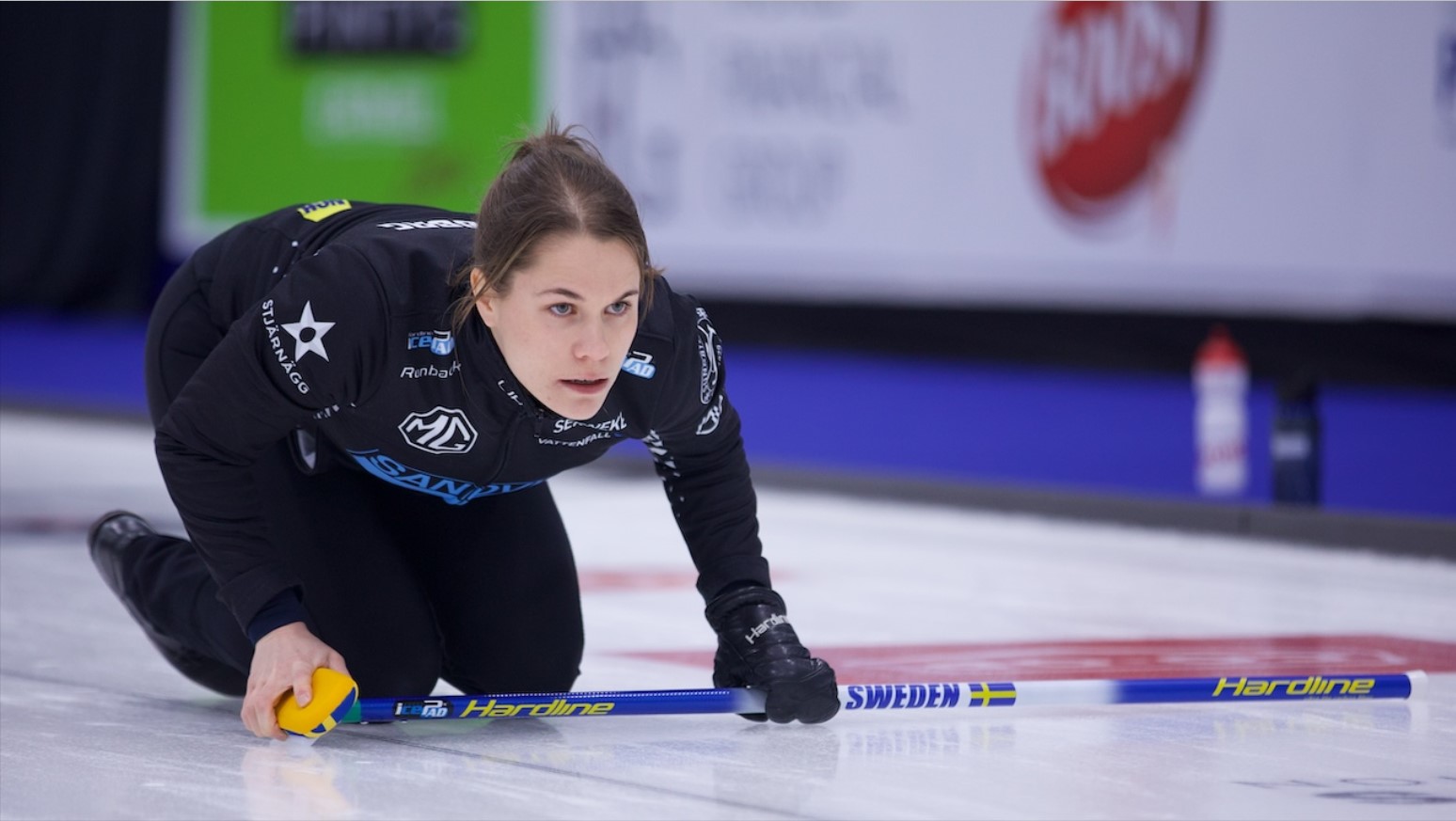 Anna Hasselborg (Photo: Anil Mungal/GSOC) and her team are still in the mix with a Draw 13 win in Oakville.

By: Cameron Sallaj

Both sitting at 1-2 and on the brink of elimination, clubmates Anna Hasselborg and Isabella Wrana faced off in Draw 13 of the WFG Masters. The winner would stay alive and move into the tiebreaker scenario while the loser would be eliminated.

Hasselborg and teammates Agnes Knochenhauer, Sofia Mabergs, and spare Therese Westman were the first to get on the board with a single point in the first end. They then stole one to open up a two-point lead.

Wrana, with Almida de Val, Linda Stenlund, and Maria Larsson got one back in the third to tighten the score 2-1.

In the fourth end, the Hasselborg rink counted the first deuce of the game to extend their lead by three. They then stole a pair in the fifth end to go 6-1 up on their Swedish clubmates.

Despite a deuce in the sixth by Wrana, Hasselborg got another point in the seventh end to lead 7-3 coming home. There, they ran their clubmates out of rocks to secure the victory.

Now at 2-2, Team Hasselborg will have to wait to see where they will land in the tiebreaker scenario. The team is joined this week by spare Therese Westman who is replacing Sara McManus on maternity leave. Team Wrana has now been eliminated from playoff contention at 1-3.

Other scores from Draw 13 saw Team Rachel Homan (Ottawa, ON) cap off an undefeated run through the round robin with a 7-2 win over Team Chelsea Carey (2-2; Winnipeg, MB). Carey counted two in the first before Homan got two back in the second and stole their way to victory.

Team Gim Eun-ji (Uijeongbu, KOR) secured their spot in the playoff round by doubling up on Team Michele Jaeggi (Bern, SUI) 8-4. The Korean team is now 3-1 while Jaeggi drops into the tiebreaker scenario at 2-2.

Another team still in the mix is Team Scheidegger, which is being led this week by Kate Cameron. They won 6-2 over Team Silvana Tirinzoni (0-4; Aarau, SUI) to move to 2-2 and have a shot of reaching the quarterfinals.

The next draw from the WFG Masters in Oakville is at 11:30 AM Eastern Time. The men's draw will see Team Edin battle Team Bottcher in the featured matchup. Women's action will conclude at 3:30 PM ET while the final men's draw will go at 7:30 PM ET tonight.