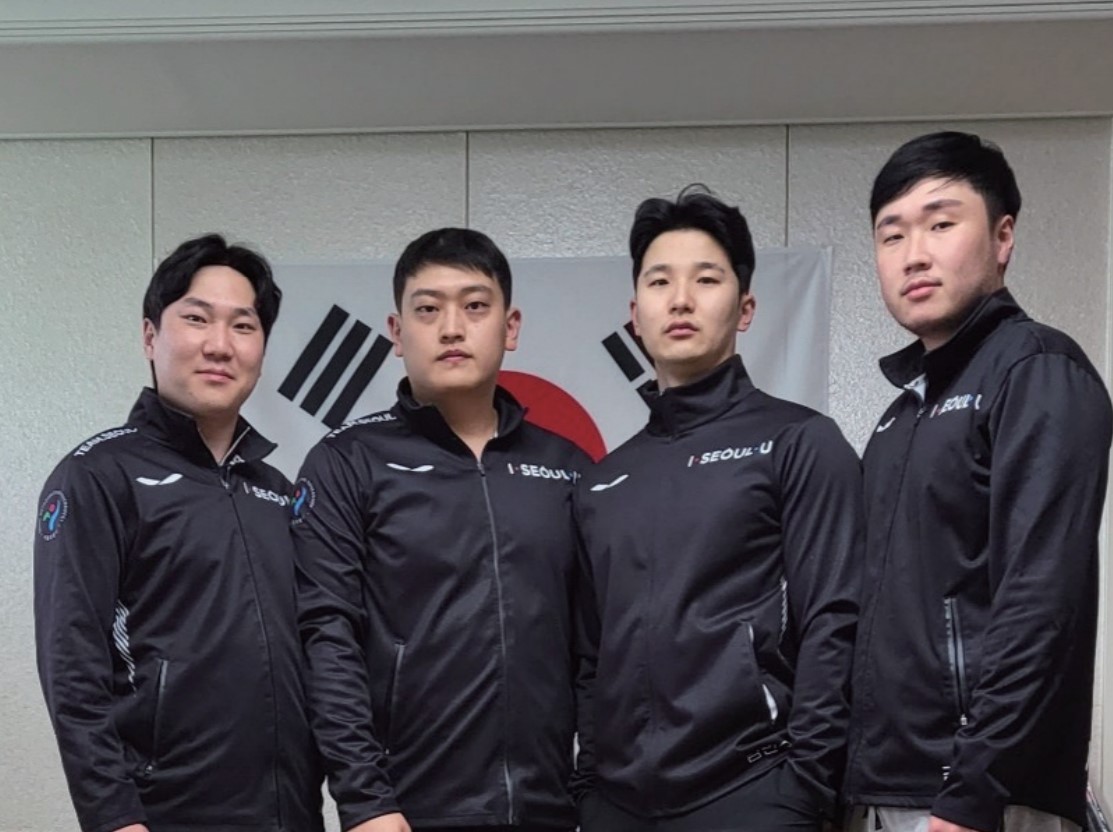 Seoul City Hall's Jeong Byeong-jin rink (Photo: Korean Curling Federation) have won the 2022 Korean Curling Championships.

By: Cameron Sallaj

In the men's final of the 2022 Korean Curling Championships in Jincheon, the defending champions Gyeongbuk Sports Council, skipped by Kim Chang-min, faced the Seoul City Hall curling team skipped by Jeong Byeong-jin. The Kim team advanced to the final with a 7-4 win over Gyeonggido Curling Federation's Kim Jeong-min, while Seoul City Hall got past Gangwon Province's Jeong Yeong-seok 7-3 in their semifinal game.

The men's final saw a similar scoreline to the women's final to start the match. Gyeongbuk Sports Council began the game with hammer and blanked the opening three ends. The defending champions then scored two points in the fourth end to take the lead, despite having the opportunity to score three.

A solid fifth end played by Seoul City Hall allowed skip Jeong Byeong-jin a wide open hit to score the deuce and tie the game up 2-2 at the half.

Through ends six and seven, the two rinks traded single points. This meant the score remained tied now at three points each with Gyeongbuk Sports Council holding hammer in the eighth.

The eighth end is when Seoul City Hall took full control of the final game. On his final stone, Gyeongbuk's fourth rock thrower Kim Soo-hyuk attempted a runback to score as many as three points. His rock misfired, however, taking out his own stone in the rings and leaving the Seoul rink lying three points. This gave Seoul City Hall a 6-3 lead after eight ends.

In the ninth, another steal by the Jeong rink gave them a four point lead with only one end remaining. They then ran the defending Gyeongbuk Sports Council rink out of stones, securing the 7-3 victory and the Korean national championship title.

The last time the Seoul City Hall team won the national title was in 2018 when now Gyeongbuk Sports Council member Kim Soo-hyuk skipped the team. The team earned a bronze medal at the 2018 Pacific-Asia Curling Championships, however, finished with a disappointing 1-11 record at the 2019 World Men's Curling Championship. Now, the revised Seoul City lineup will attempt to improve on their results from the 2018-19 season.

Jeong Byeong-jin, Lee Jeong-jae, Kim Min-woo, and Kim Tae-hwan will represent Korea at the 2022 Pan-Continental Curling Championships. If they finish within the top five, they will qualify for the 2023 World Championships.