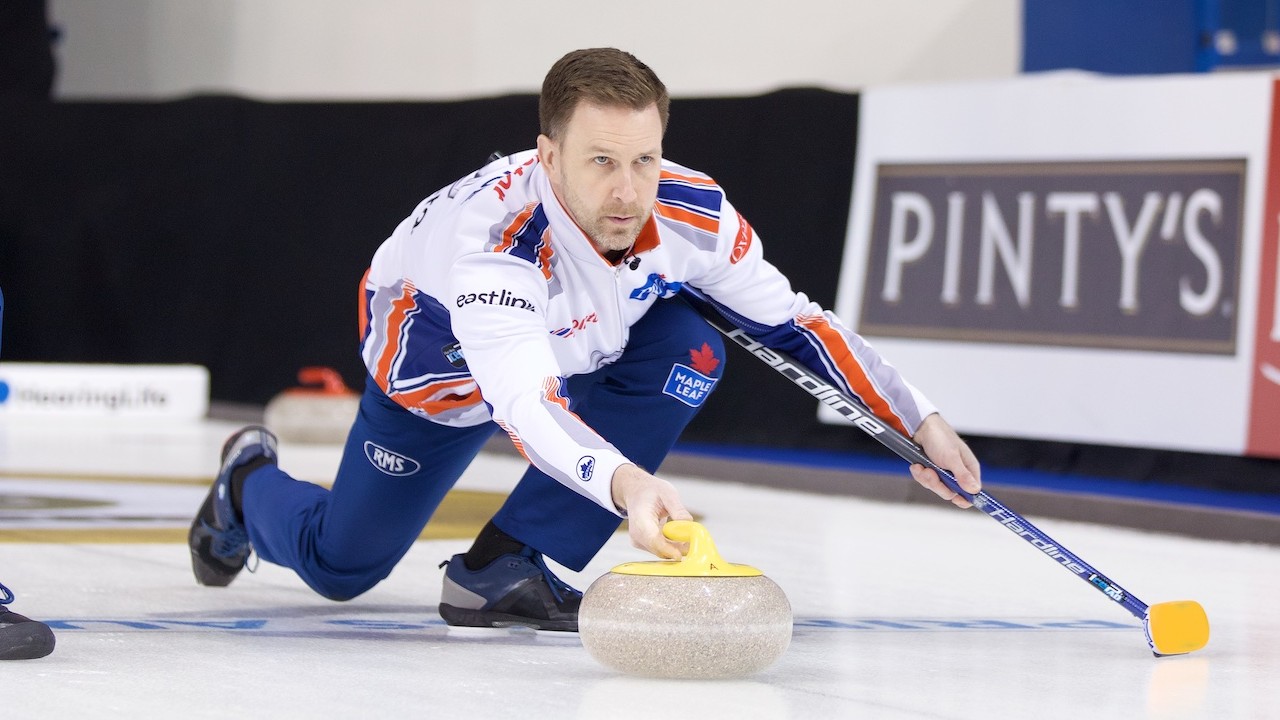 Brad Gushue (Picture: GSOC/ Anil Mungal) defeated Brendan Bottcher 6-3 in the quarterfinals at the 2022 KIOTI Tractor Champions Cup on Saturday.

By: Dylan Chenier

Newfoundland and Labrador's Brad Gushue secured a spot in the semifinals at the 2022 Champions Cup in Olds, with a 6-3 quarterfinals win over Brendan Bottcher.

The 2022 Olympic bronze medalists started this evening's game down by two after Bottcher scored one in the first and stole a point in the second.

Team Gushue would finally get on the board in the third end with a deuce, tying the game at two-apiece.

A single point by Team Bottcher in the third end would see the rink from Alberta take a narrow 3-2 lead heading into the break.

Coming back in five, Team Gushue would opt for the blank before scoring an impressive three points in the sixth end to lead 5-3. The 2022 world silver medalists would then pick up a steal of one in seven, after which Bottcher would concede, handing Gushue the win 6-3.

With the victory, the Gushue rink now advances to the semifinals where they will face off against Sweden's Niklas Edin in a rematch of the 2022 World Men's Curling Championship gold medal game, this time for a spot in the championship final of the last Slam of the season.

This week in Calgary, Gushue is chasing his second Champions Cup title, after taking home the crown in 2018 in Calgary.

Following today's defeat, Team Bottcher sees their time as a rink come to an end, with the foursome set to disband ahead of the next curling season. The 2021 Brier-winning skip will take his talents to a new Alberta-based squad, eating Mark Kennedy, Brett Gallant, and Ben Hebert.

The men's semifinals are set for Saturday night at 8:00 PM MT.