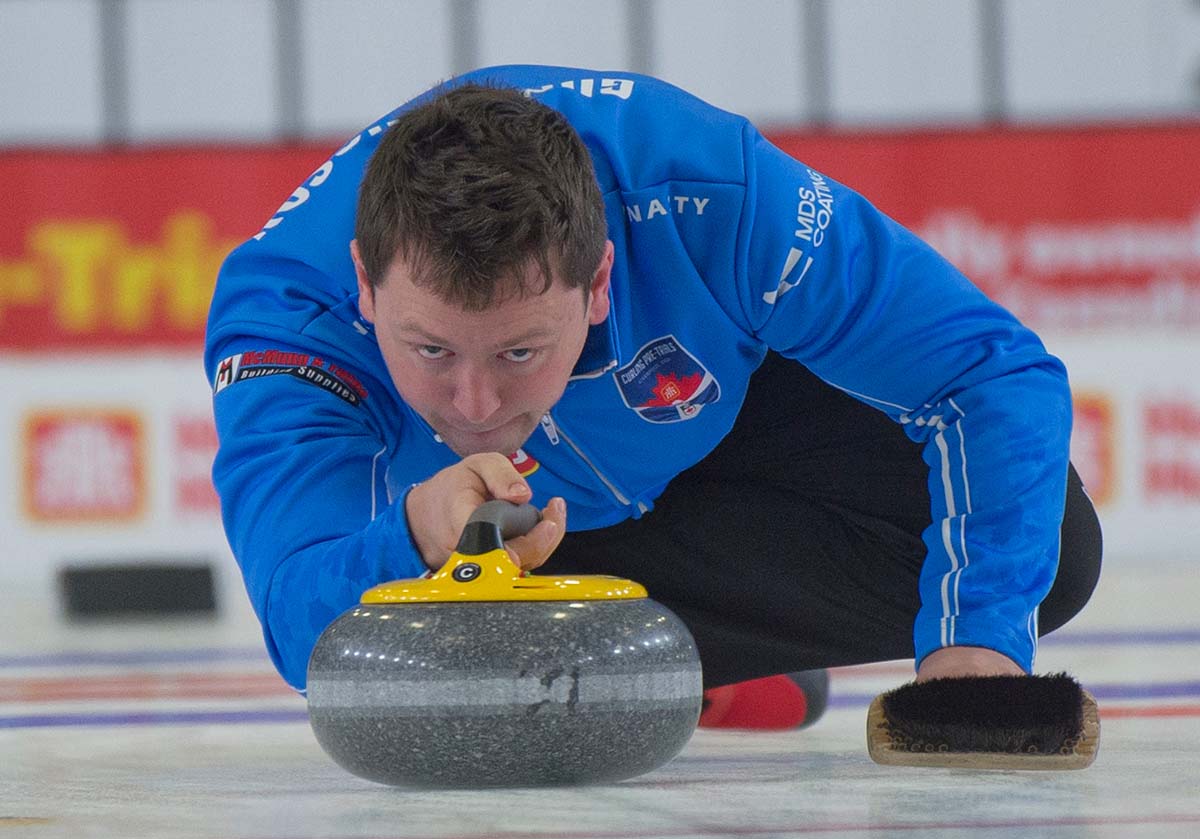 Jason Gunnlaugson (Picture: Curling Canada) has won the 2021 DEKALB SuperSpiel.

By: Dylan Chenier

Team Gunnlaugson took the top spot at this weekend's DEKALB SuperSpiel, defeating Edmonton's Team Sturmay 5-3 in Monday night's championship final at the Morris Curling Club.

Sturmay's rink opened the draw with a score of one in the first after starting with the hammer. Gunnlaugson would answer right back in the second end, putting up one.

The string of forces would continue in the third end, with Gunnlaugson holding Sturmay to one. The Manitoba-based rink would then open things up in the fourth-end, putting up the first deuce of the game, taking a 3-2 lead at the break.

After Sturmay opted for a plank in the fifth end, Gunnlaugson would build on his lead by stealing one in the sixth.

Down 4-2 with just two to go, Sturmay was hoping to put up multiple points in the seventh. However, the Edmondson-based skip was only able to put one up on the board, meaning that Gunnlaugson would be one-up with hammer heading home.

In the eighth end, Gunnlaugson was able to pick up one more, taking the victory 5-3.

In the win, Gunnlaugson was backed up by second Matt Wozniak, and lead Connor Njegovan. The team's third Adam Casey was absent from this weekend, meaning Wozniak and Njegovan each threw three rocks per end.

"Thank you to my teammates. We played most of this event with three players. Unbelievable how much work it is, they just made it easy for me," Gunnlaugson said after the game.

Alongside the championship trophy, Team Gunnlaugson takes home a cheque for $11,0000. As runners-up, Team Sturmay collects $6,000 for their efforts.

The victory marks Gunnlaugson's second title in eight events this season, the Winnipeg-based team's other win came at the 2021 Home Hardware Pre-Trials in Liverpool, Nova Scotia.

A win at this event, which featured a number of top Manitoba teams, should put Gunnlaugson's rink in a good spot heading into next month's provincial championships, where they will be the defending event winners.

The 2022 Viterra Championship runs January 25-30, 2022 at the Selkirk Recreation Complex, in Selkirk, Manitoba.