Mouat Wins Grand Slam Masters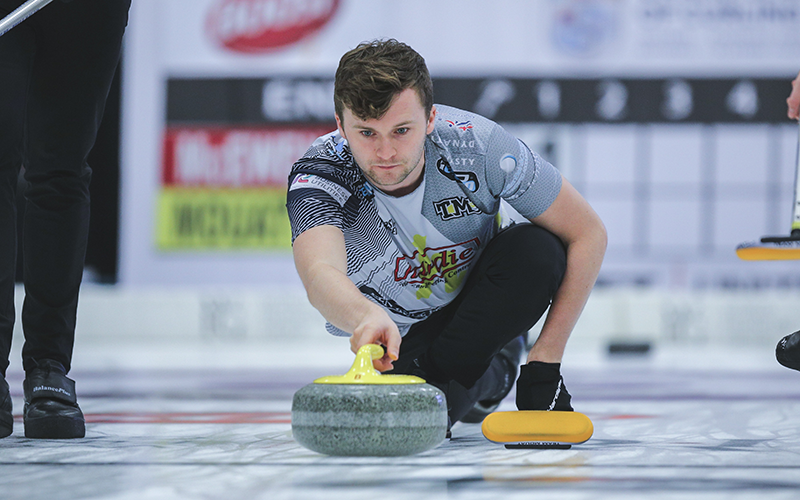 Scotland's Bruce Mouat (photo: Jeffrey Au) won 7-5 over Brad Jacobs, winning third straight Slam title.

Mouat, named recently as the Olympic representative for Great Britain at the 2022 Winter Olympics in Beijing, is looking very much prepared.

Mouat earlier won the Stu Sells Oakville Tankard, then came back to go undefeated in Oakville again at the first Grand Slam event of the season.

Mouat, with Grant Hardie at third, Bobby Lammie at second and Hammy McMillan at lead, opened the scoring with a single point in the first end.

Jacobs made a brilliant soft shot to score two in the second end - a hack weight in-off. Third Marc Kennedy was sharp on the line call and front end Ryan and EJ Harnden guiding the shot and roll.

Both teams featured some up and down shooting, with Jacobs coming up short in the third end, leaving Mouat a hit for two.

After Jacobs got two back in the fifth end, Mouat was forced into a difficult draw to score in the sixth end, tying the game at four.

Jacobs's open seventh end looked promising, though his last rock slid heavy, the team settling for a single point lead into the last end.
Mouat kept the play open, getting his multiple need for the 7-5 win.

Mouat won 6-4 over Edmonton's Brendan Bottcher in the semifinals played Saturday evening, while Jacobs knocked off Brad Gushue of St. John's 9-4.

Mouat won 4-2 over Scotland's Ross Whyte in the quarterfinals, Jacobs needed an extra end to hold off Calgary's Kevin Koe 5-4, Bottcher won 5-3 over Sweden's Niklas Edin, and Gushue won 6-2 over Japan's Yuta Matsumura.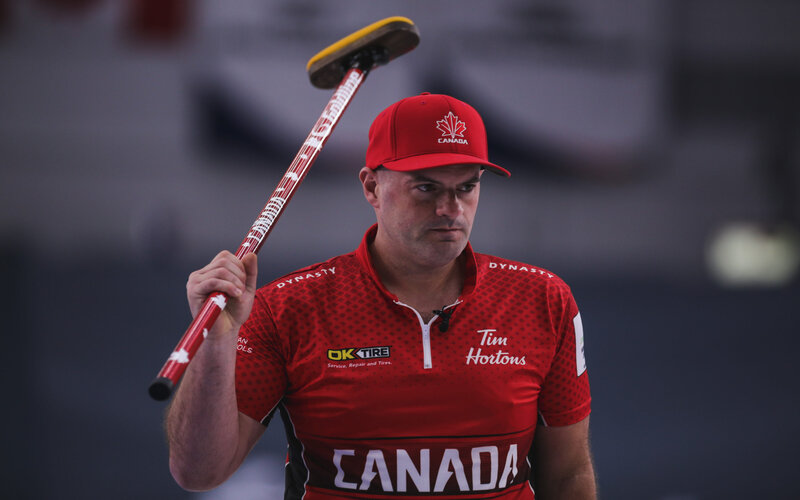 December 4, 2021
It has been announced that Darren Moulding (Picture: World Curling Federation) will no longer be part of Brandan Bottcher's Edmonton-based rink moving forward.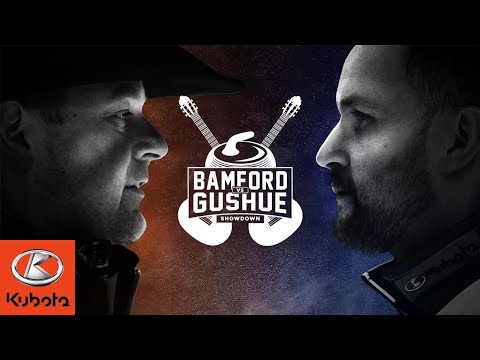 April 12, 2019