Fleury Victorious in GSOC Masters Final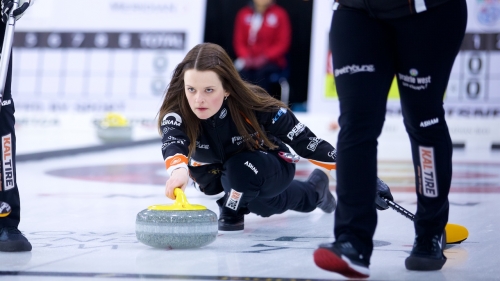 Tracy Fleury (Picture: Anil Mungal) is once again Grand Slam Masters Champion, after winning Sunday's final 9-7 against Jennifer Jones.

By: Dylan Chenier

This marks Fleury's second consecutive Masters title after the team won the most recent edition of the event in North Bay back in 2019.

Team Fleury opened the game with a score of three in the first end. Jones missed a draw on her first shot, and a failed runback attempt on her last stone was only able to remove one, giving Fleury a shot for three.

With sweepers Jocelyn Peterman and Dawn McEwen going hard on release, Jones made a hit for two in the second end, making the score 3-2 for Fleury.

In the third, Fleury was short on her first shot to split the house. Her second shot rolled too far outside on a nose hit, handing Jones a steal of one, tying things up a three-a-piece.

Two short shots by Jones in the fourth end gave Fleury an easy draw for three, handing the team from East St. Paul a 6-3 lead heading into the break.

Team Jones was forced to one in the fifth end but returned the favour in the sixth as Fleury made a draw for the single and opened up a 7-4 lead.

Jones then made a hit for two in the seventh, cutting into Fleury's lead, making it a one-point game at 7-6 heading into the last end of play.

In the eighth, Jones was able to steal one after Fleury failed to clear both of Jones' rocks from the house, tying things up at seven and sending the game to an extra end.

An impressive hit against two of Jones' rocks on her final stone gave Fleury a score of two in the extra end, handing the team a 9-7 win.

It was the sixteen 26th overall meeting between the two skips, with Fleury now moving just two back from Jones at 14-12.


Back-to-back @grandslamcurl Masters Champions!

(Photo: @CrystalPics) @BrettYoungSeeds @BYTurf#MastersGSOC #curling pic.twitter.com/eHaJPAOs70

— Team Fleury (@TeamTracyFleury) October 24, 2021


Team Fleury started the event with a win in the first round against Yoshimura (JPN). However, a loss to Homan (ON) in the second round dropped the rink to the B-side. Fleury then scored four consecutive wins, including back-to-back victories against team Einarson, to reach the finals.

For Jones, Sunday's final ended an impressive run through the triple-knockout event, which saw the team drop to the c-side after a pair of losses earlier in the week. From there, the Winnipeg-based squad went on an impressive five-game winning streak to reach the championships.

The win comes at a crucial time for Team Fleury, who are looking to be in top form heading into next month's Tim Horton's Olympic Curling Trials. With just a few events left before the trials get underway in Saskatoon, a win this weekend is likely to be a major confidence boost.


December 4, 2021
Update: The article has been revised from its first edition which initially referred to Team Lott as "Team Simmons.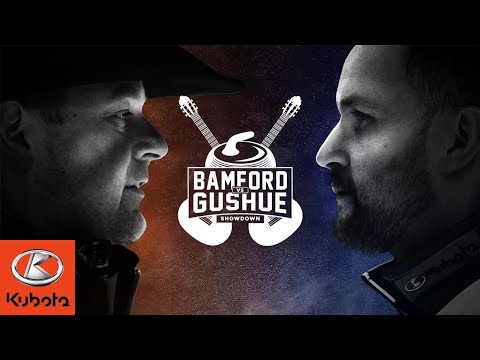 April 12, 2019