Stu Sells Oakville Tankard
Duncan Wins Stu Sells Oakville Tankard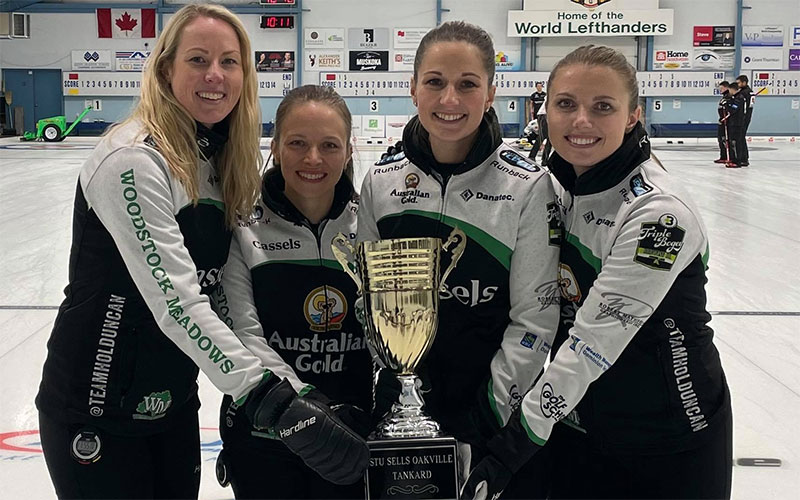 Duncan defeated Jennifer Jones and Kerry Galusha in the playoff round to win in Title.

Duncan started the final with the hammer, giving up a steal to Galusha in the first end, but came back with four in the second end, then stole two in the third and another in the fourth to build an insurmountable lead.

"It feels so great to be back on the ice and to start the season strong leading into the Pre-trials, said Duncan, skip of 2020 Ontario Scotties runner-up.

Duncan joined with Megan Balsdon, Rachelle Strybosch and Tess Bobbie ahead of last season. The front three, part of the 2019 Ontario Scotties runner-up skipped by Julie Tippin.

Duncan defeated Winnipeg's Jennifer Jones in the semifinals, while Galusha stole the eighth and extra ends to win 5-4 over the Ryerson Rams, skipped by Courtney Auld.

"We had a great game against Jennifer Jones," continued Duncan.

"Our last two games against them, we lost in an extra end so we knew if we got off to a good start, we had a good chance at winning."

"The first half of the semifinal was back and forth, but we strung together a couple of solid ends and got some uncharacteristic misses out of Jennifer."

Duncan reached the semifinals last weekend at the Labour Day Classic, also held at the Oakville Curling Club in Oakville, Ontario. Duncan is preparing for the Canadian Olympic Pre-Trials coming up in October in Liverpool, Nova Scotia.

"We are so thankful to Stu Sankey, Scott Foster and the ice crew at Oakville, Chris Wai, the whole Curling Live crew and everyone else who is working so hard to have a safe curling season."

"We also can't thank our sponsors enough for all of their support - Cassels, Australian Gold, Woodstock Meadows, Triple Bogey, Danatec, RBC, Hardline and the Golf School!"

For Galusha, their result in reaching the final is a strong result considering the lineup shuffle and uncertainty facing Galusha herself as she prepared for the season.

Competing with a recently diagnosed herniated disc, a lingering injury dating back to the Scotties bubble in Calgary in February. Galusha is preparing for the Olympic Pre-Trials qualifier in Ottawa in two weeks.

Jo-Ann Rizzo threw the fourth stones, with Sarah Koltun at third, Margot Flemming at lead, while Galusha called the game and threw lead stones.




September 25, 2021
Yellowknife's Kerry Galusha won 9-8 over Jessie Hunkin (North Battleford) to book their spot into Canadian Olympic Pre-Trials in Liverpool, Nova Scotia.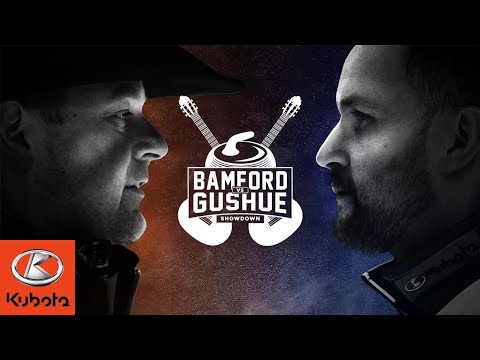 April 12, 2019