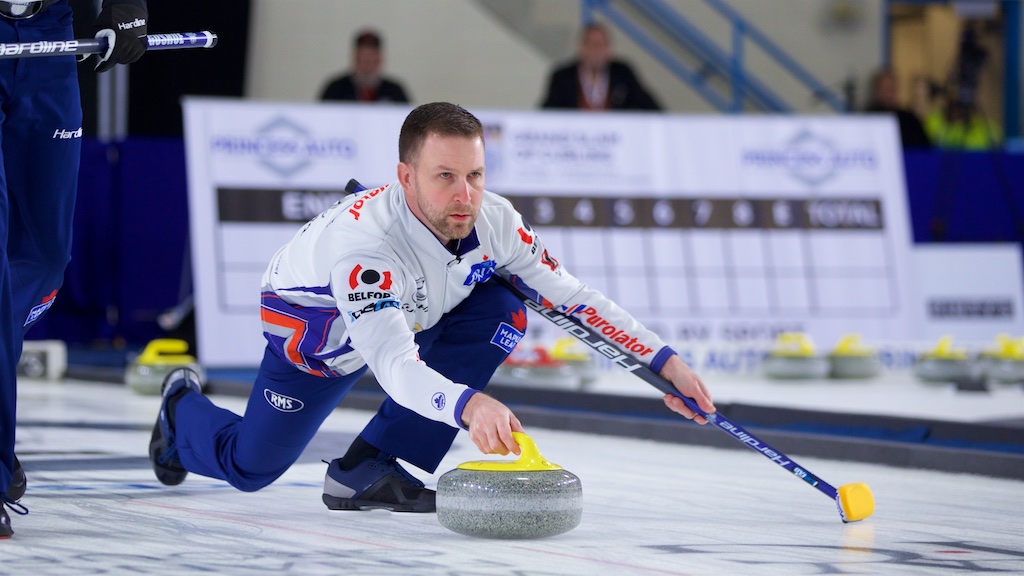 Brad Gushue (photo by Anil Mungal) of St John's won 6-2 over Halifax's Matthew Manuel to continue winning streak to start 2020 season in the Atlantic bubble.

Gushue, with long-time third Marc Nicholls and second Brett Gallant make of the core of the lineup, normally with Geoff Walker at lead.

With Walker being a resident of Alberta, has needed to find a replacement in their events so far this season, with 2020 Canadian Juniors runner-up Ryan McNeil-Lamswood being it for this weekend.

"He did great. He became the tick shot specialist. He made so many for us," said Gushue to the Halifax Curling Club on Twitter on Sunday.

"He played well, we had fun with him. He was a great kid, got a good future ahead of him and played well this week."


We were able to catch up with @BradGushue quickly after @TeamGushue 's big @1824Classic win 🏆 - he shared some thoughts on his week, @mclammer19 's performance, and what comes next for the rest of the season! pic.twitter.com/Pn3ZNOFkrg

— Halifax Curling Club (@HalifaxCurl) November 16, 2020


Gushue open with two in the first end in the final, then after trading singles, stole a point in the fourth end to lead 4-1 at the break.

Manuel was held to a single in the fifth end, with Gushue coming back with two in the seventh end for the early concession.

Gushue won 5-4 over Jamie Murphy (Halifax) in the semifinals, while Manuel dropped Paul Dexter (Halifax) 7-3 to reach the final game.

"We did have some tight games," continued Gushue. "We had some teams that played well against us. I thought our team played well as well.

"Fortunately, we were able to maintain the hammer and we had that coming home, which is important in those tight games."

In the quarterfinals, Gushue defeated Brent MacDougall (Halifax) 7-3, Manuel won 6-1 over Stuart Thompson (Halifax), Murphy won 7-4 over James Grattan (Oromocto), and Dexter scored in the extra end to win 6-5 over Trent Skanes (St. John's).

"We're hoping that there's a bubble after Christmas to get the Brier and a couple of Grand Slams played," said Gushue, looking ahead to how the rest of the season might look.

"But if that doesn't happen, this might be it for us. So, fingers crossed that we can make that happen and we can get a chance to play a bit more. For the rest of the fall, I think this it going to be it for us."

"Hopefully, we're going to get some more curling."