Vaderstad Saskatchewan Super Series
Kleiter and Dunstone Into Super Series Finale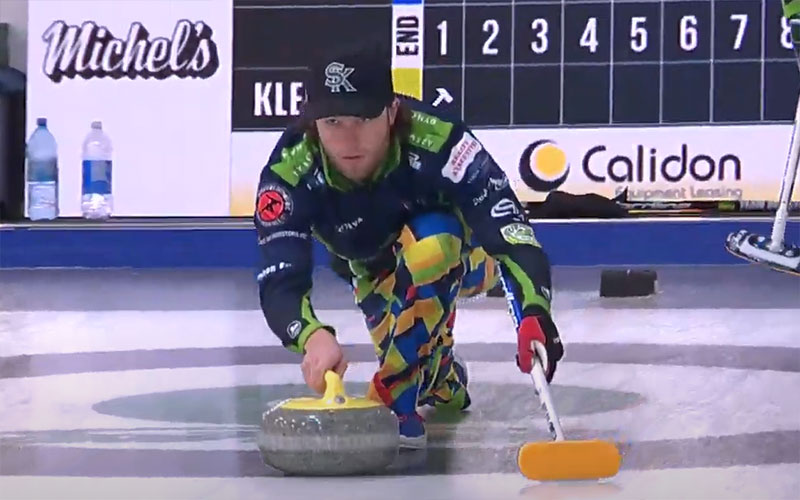 Young guns Rylan Kleiter (photo) take on Matt Dunstone in the Vaderstad Saskatchewan Super Series Final playing now.

Can we now consider Dunstone the veteran of Saskatchewan curling with the next young guns coming in the Kleiter side?

Kleiter, with Joshua Mattern at third, Trevor Johnson and Matthieu Taillon on the front end, drew the first strike on Dunstone earlier this weekend, a 7-3 win on Friday evening. Kleier capitalized on a steal of two in the fourth end, then put it out of reach with three more in the sixth end.

In their only previous matchup, Dunstone won 10-4 at the SaskTel Tankard in 2019 in Whitewood.

Kleiter finished the round-robin at 3-1, with their only loss being late Saturday evening with the playoff positions already sorted.

The loss to Kody Hartung got the side from Langenburg on the board with their first win. Kleiter won Saturday morning 8-4 over Shaun Meachem, then again 6-4 over Colton Flasch.

Dunstone, with Braedon Moskowy at third, Kirk Muyres at second and Dustin Kidby at lead, advanced through the semifinal this morning, a 7-3 win over Meachem.

Watch the Final Here: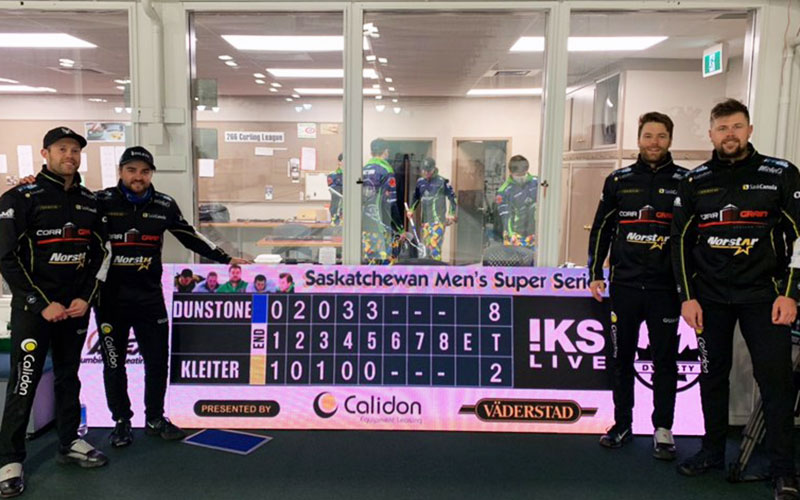 October 18, 2020
Taking the route of maximum coverage, Matt Dunstone won two on Sunday, including an 8-2 win over Rylan Kleiter in the Vaderstad Saskatchewan Super Series Final.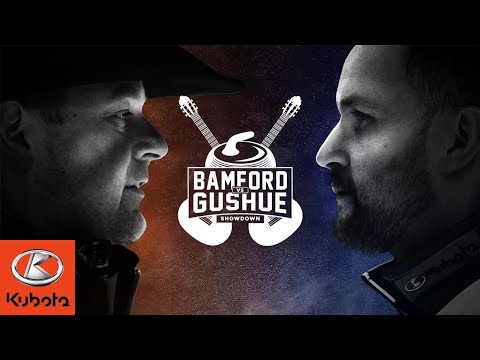 April 12, 2019