MCT Cargill Curling Training Centre Fall Classic
Playoffs Set at Cargill Training Centre Fall Classic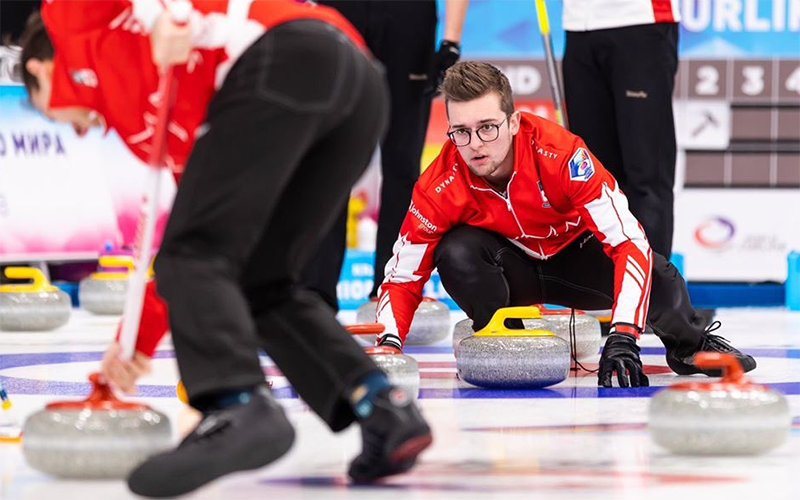 2020 World Junior Champions Jacques Gauthier (WCF Photo) and Mackenzie Zacharias among four men's and four women's teams left competing for a berth into Manitoba Viterra and Scotties provincials.

With a Viterra Provincial berth on the line, Jacques Gauthier and his team of Jordan Peters, Brayden Payette and Cole Chandler are looking to seal up one goal early in the season.

Gauthier was 3-1 in the round-robin, capping off with a 7-5 win over Braden Calvert to book their spot into the Championship round.


We had a very back and forth game tonight against Team Calvert but ended up squeaking it out and are in the playoffs tomorrow! Give the video below a watch with full volume to listen to Coach John's reaction to a hiccup from our game tonight 😂😂 #blooperreel #whoops #rusty pic.twitter.com/1Zobja7QMr

- Team Gauthier (@Gauthiercurling) October 18, 2020


Gauthier will play Ty Dilello in their semifinal, which Ryan Wiebe and Jordon McDonald will play on the other side of the bracket.

Championship Final goes at Noon Central Time, all taking place at the Cargill Curling Training Centre in Morris, Manitoba.

Competing for a berth into the Scotties Provincial are Mackenzie Zacharias and her team of Karlee Burgess, Emily Zacharias and Lauren Lenentine out of Altona.

Zacharias qualified out of the B-event, after losing their opening match to Kristy Watling, then winning 7-6 over Beth Peterson and 8-1 again over Watling.

Zacharias lines up to play Jennifer Clarke-Rouire in the semifinals, while Darcy Robertson plays Abby Ackland. Winners will meet for the Championship at Noon Central time.

Follow the scores at www.curlingzone.com.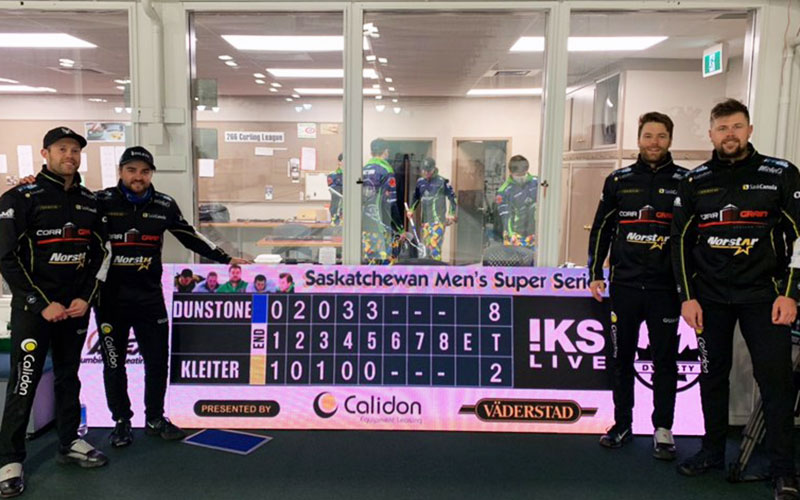 October 18, 2020
Taking the route of maximum coverage, Matt Dunstone won two on Sunday, including an 8-2 win over Rylan Kleiter in the Vaderstad Saskatchewan Super Series Final.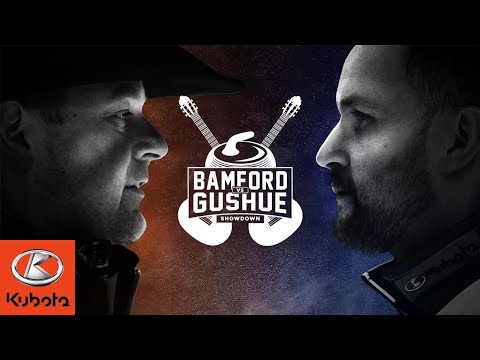 April 12, 2019