CAMERON's Brewing Mixed Doubles Cashspiel
Cameron's Brewing Playoffs Now Underway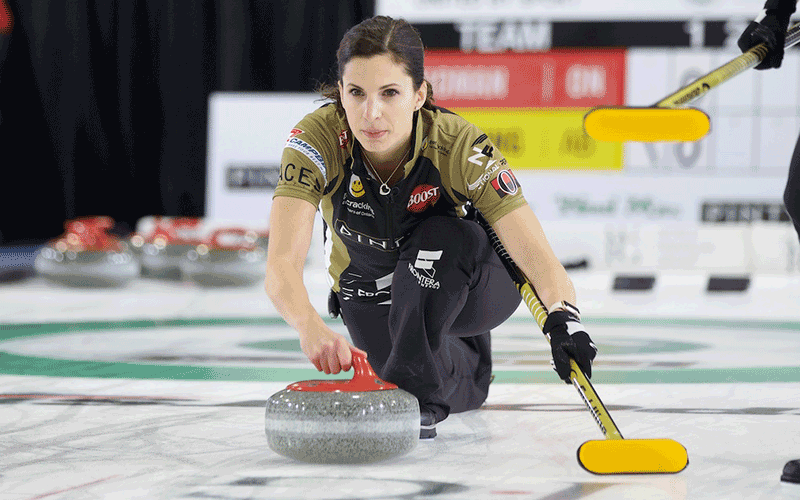 The playoffs are set at the Cameron's Brewing Mixed Doubles as Lisa Weagle/John Epping (photo by Anil Mungal) play Maddy Warriner/Charlie Richard and Jennifer Jones/Brent Laing take on Adrienne Belliveau/Jordan McNamara this morning.

Teams played three draws on Saturday to sort out the playoff picture, with the other six teams in the field playing in a consolation round.

Related:
https://www.youtube.com/watch?v=ja2QfXn3xhc


"It feels so good, it's really nice to be back out there," said Weagle following their opening game win on Saturday. "The ice was great today, really keen, a little slippery. We had a great time."

Weagle/Epping has been streaming their games through the Team Epping Facebook page.

"It's going to look a little different, and we want to make sure we engage with all the curling fans across the country," added Epping.

The Cameron's Brewing Mixed Doubles has had to adapt to the local rules of play, as the KW Granite Club mandates masks be worn throughout the building including on the ice, though teams can lower their face covering to throw and sweep.

It was a pretty quick adjustment, just trying to remember to keep it on most of the time, " added Weagle.

"I was finding it a little bit hard to recover after sweeping, so just remembering to take it down when you need to and put it back up."

"There's lots of space out there and everyone is keeping their distance. I thought it went really smoothly."

Related:
Devin Heroux talks about the opening of the season
https://www.youtube.com/watch?v=Gac8z1dqJ2w


Teams hit the ice for the playoffs on Sunday at 9:30 am Eastern Time, with the finals at 1 pm.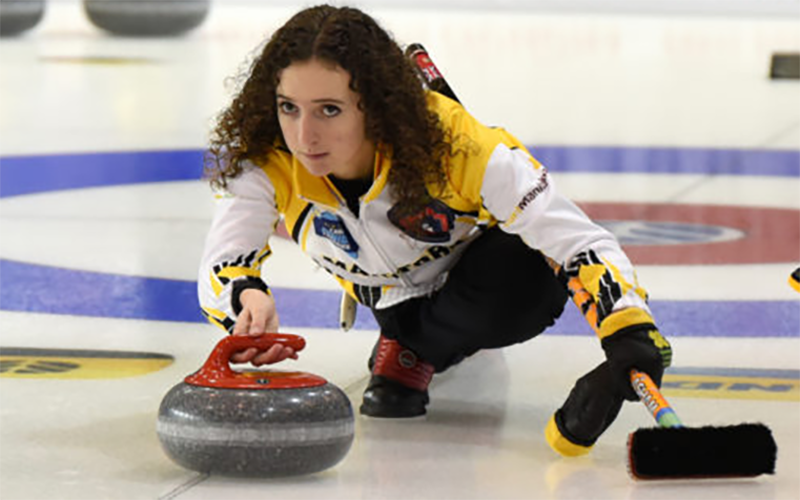 October 25, 2020
World Junior Champions Mackenzie Zacharias of Altona (Photo: Curling Canada/Melanie Johnson) won 6-3 over Darcy Robertson's Winnipeg foursome on Sunday.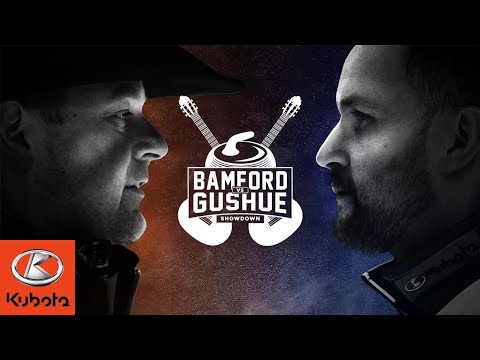 April 12, 2019