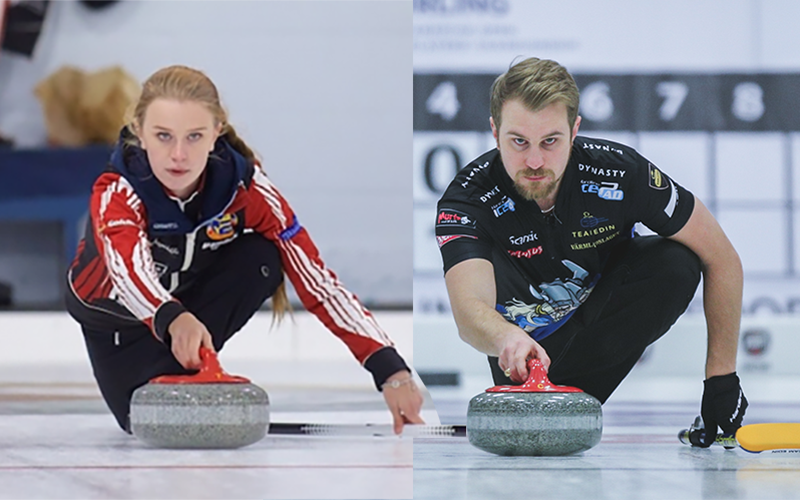 Isabella and Rasmus Wrana, known for their four-player teams, have come together for the Oberstdorf International Mixed Doubles and will play regular-teammates Almida de Val and Oskar Eriksson in Quarterfinals.

"It feels fantastic being back on ice competing," Isabella said following the round-robin. "We are lucky to have some competitions here in Eu,rope already."

"We have four wins and one loss so far in the tournament, as we have been playing consistent in all of the games," continued Isabella.

"We have room for some improvements in the playoffs. Many very good teams here, so it will be tough but a lot of fun tomorrow."

Isabella skips the 18th ranked women's team along with de Val, while Rasmus plays alongside Eriksson on Team Edin. The twists and turns are intriguing storylines behind main event of the quarterfinals being set.

"It's a lot of fun to play against my teammates and while it's competitive, it's also very friendly," added Rasmus. "We usually learn from each other by talking over different scenarios from the games."

Also playing tomorrow morning's quarterfinals are Emma Sjodin/Niklas Edin facing Marie Turmann/Harri Lill of Estonia, Zuzanna and Tomas Paul of the Czech Republic playing Therese Vestman/Robin Ahlberg of Sweden and another Swedish side, Johanna Heldin/Daniel Magnusson will face Natalie and Kasper Wiksten of Denmark.

"It's very fun playing with Rasmus, not only because he is a very good curling player, but also that we get to spend more time together," said Isabella.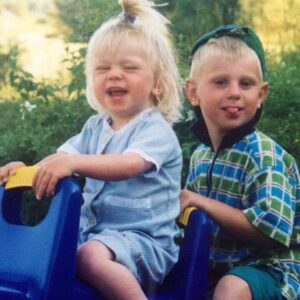 "And also fun to play with a sibling that thinks the same way as you do," added Rasmus. "We have played mixed doubles together before but it was a long time ago. I feel like we have both grown both in curling and maturity since then."

The siblings are some of the next generations of curling stars coming out of the Swedish curling program, with deep roots in the sport.

The 25-year-old Rasmus collected a silver medal at the 2012 World Junior Championships at home in Ostersund, losing the final to Canada's Brendan Bottcher with Isabella (23) winning Gold in 2017 in Gangneung, Korea along with a silver in 2018. Add in a World University Games Gold medal along with qualifying for several Grand Slams already at her young age; a breakthrough is on the verge.

Isabella went on, "We grew up in a curling family and learned the game with tactics and strategies from our father. So we have the same kind of game plan which helps. And we know each other very well so that helps with team dynamics."


Quarterfinals begin at 8 am Central European Time (2 am Eastern Time) with the semifinals going at 10:45 am and the gold and bronze medal games played at 1:30 pm.

Live scores found at www.curlingzone.com.