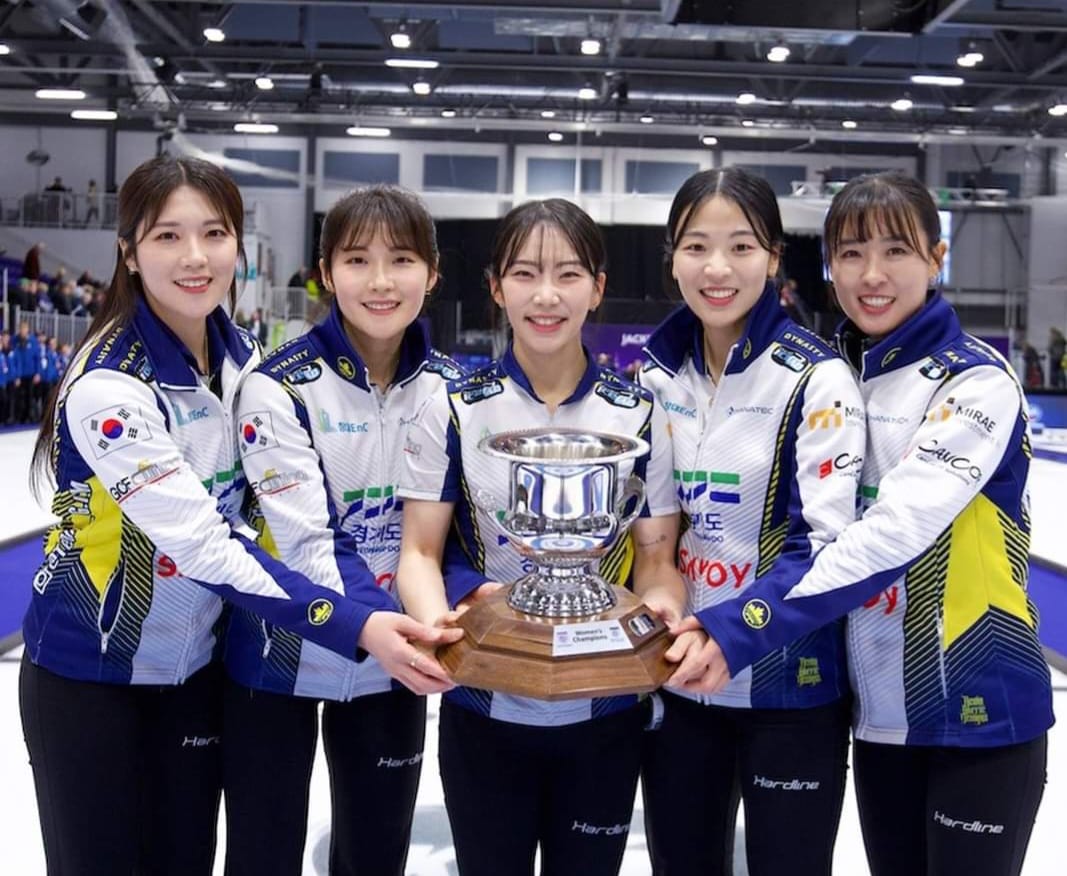 Eun ji Gim (Uijeongbu, KOR) wins the KIOTI National, defeating Rachel Homan (Ottawa, ON) 7-6 in Sunday's Final.

Gim with Min Ji Kim at third, Su ji Kim and Ye eun Seol on the front end take home the $36,000CDN ($20,000 bonus plus $4,000 per round-robin win) first place cheque along with 75.000 world ranking points, while Homan receives $25,000CDN ($9,000 bonus plus $4,000 per round-robin win) and 55.000 world ranking points for their second place finish.

Starting with hammer, Gim scored 2 in the first end, then forced Homan to a single in the second end. Homan stole the third end to get back to even with Gim responding in the fourth end scoring 2. Homan scored 2 in the fifth end to get to even again with Gim adding two in the sixth end. Homan scored 2 in the seventh end to tie the game into the final end where Gim scored a single point for the 7-6 win.

The win improved Gim to 54-11 on the season, with the KIOTI National becoming the fourth title of the season. Gim won the Korean National Championships in July, then won the Curlers Corner Autumn Gold in October. Gim is also just coming off winning the Pan-Continental Championship a week ago in Kelowna. For Homan, the loss marks their third of the season against 20 victories in reaching their third final of the season, winning the Saville Shootout and PointsBet Invitational in September. Homan narrowly missed the playoffs at the HearingLife Tour Challenge, finishing 2-2 and missing out on the tiebreaker shootout.

In the semifinals, Gim defeated Switzerland's Silvana Tirinzoni 7-3 and Homan defeated Sweden's Anna Hasselborg 9-6. In the quarterfinals, Homan defeated Kerri Einarson of Gimli, Manitoba 7-4, while Hasselborg defeated Isabella Wrana of Sweden 8-4. Gim defeated Italy's Stefania Constantini 9-3, and Tirinzoni defeated Winnipeg's Jennifer Jones 11-4.

The format for round-robin play at the Grand Slams features a four game guarantee for the teams, who are then seeding in to 4 separate pools to balance out each block. Teams in Pool A play all their games against teams in Pool D, creating a balanced draw for every team in the field as everyone plays a 1 seed, 2 seed, 3 seed and 4 seed from a pool. Pool C plays against Pool D teams.

Gim finished 4-0 in the 16-team round-robin qualifying round. In their opening game, Gim defeated Delaney Strouse (Traverse City, MI) 12-4, then won 6-5 against Tirinzoni and 4-1 against Constantini. Gim won 6-4 against Satsuki Fujisawa (Kitami, JPN) in their final qualifying round match.