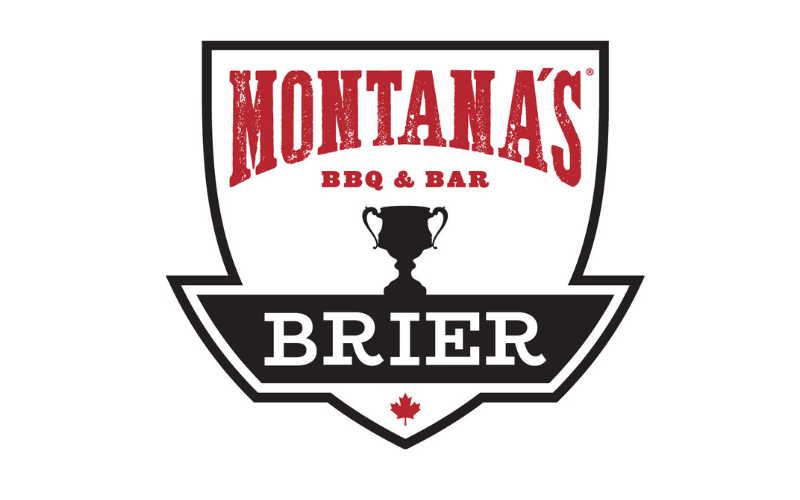 The world's most famous and historic national curling championship will have a distinct smoky flavouring beginning in March in Regina, it was announced today.

Montana's BBQ & Bar will join very select company as just the fifth title sponsor in the history of the Canadian men's curling championship, which dates back to its inaugural event in 1927.

The 2024 Montana's Brier, presented by AGI, is scheduled for March 1-10 at the Brandt Centre in Regina.

"We knew that there would be a great deal of interest from a sponsorship perspective when we started the process to find a new partner for the Brier," said Danny Lamoureux, Interim Chief Executive Officer of Curling Canada. "The Montana's brand is known from coast to coast, just like the Brier, so it's a perfect fit and I have a feeling there will be some wonderful opportunities for both Montana's and Curling Canada as we work together down the road."

Montana's will follow in the footsteps of the Brier's four previous title sponsors — Macdonald Tobacco, Labatt Breweries, Nokia and Tim Hortons — in contributing to the success of curling's most iconic event.

"The opportunity for Montana's, Canada's home for BBQ, to be affiliated with a historic and quintessential Canadian event like the Brier is an honour," said Yianni Fountas, Director of Marketing for Montana's BBQ & Bar. "We're proud to be associated with the elite group of partners involved with Curling Canada's Season of Champions and look forward to bringing our BBQ lifestyle to future events, supporting athletes at all levels and growing Canada's game across the country."

With nearly 100 locations across the country, Montana's BBQ & Bar is a Canadian comfort food concept known for their famous fall off the bones ribs, smoked in-house daily; Canadian AAA Steaks; and Daily Deals great for any occasion. Montana's celebrates fun-to-eat, finger-licking smoked barbecued comfort food that breaks the 'proper' rules of dining out. A welcoming gathering place where you can come as you are, dig in and get messy, their restaurants provide a casual and unpretentious environment perfect for creating memories with family and friends.

The 2024 Montana's Brier, broadcast from start to finish by TSN/RDS2, will be the 95th edition of the Canadian men's championship.

Three teams already have qualified to play in the 2024 Montana's Brier — defending champion Team Brad Gushue of St. John's, N.L., and two pre-qualified entries based on 2022-23 Canadian Team Ranking System standings, Team Brendan Bottcher of Calgary and Team Matt Dunstone of Winnipeg.

"We were excited to hear the news of Montana's becoming the title sponsor of the Brier, and we're looking forward to being a part of the first Montana's Brier in Regina," said Gushue.

"The Brier is the biggest men's curling national championship in the world," added Dunstone. "We're excited that Montana's wants to be a part of it."

Regina-born Team Bottcher lead Ben Hebert also was happy to welcome Montana's into the Canadian curling landscape.

"I've never been one to shy away from a Montana's steak so to have them as part of our biggest championship is really good news," said Hebert.

Ticket packages will be available online at curling.ca/tickets, or in person at the Brandt Centre box office. Email ticket inquiries can be sent to briertickets@curling.ca.

The Brier has been played in 32 cities across Canada, from Victoria to St. John's. Teams from Alberta have won 29 times, followed by Manitoba with 27 titles. New Brunswick, Prince Edward Island, the Yukon, Northwest Territories and Nunavut have yet to win.