Viterra Saskatchewan Scotties
Martin into Sask Scotties Final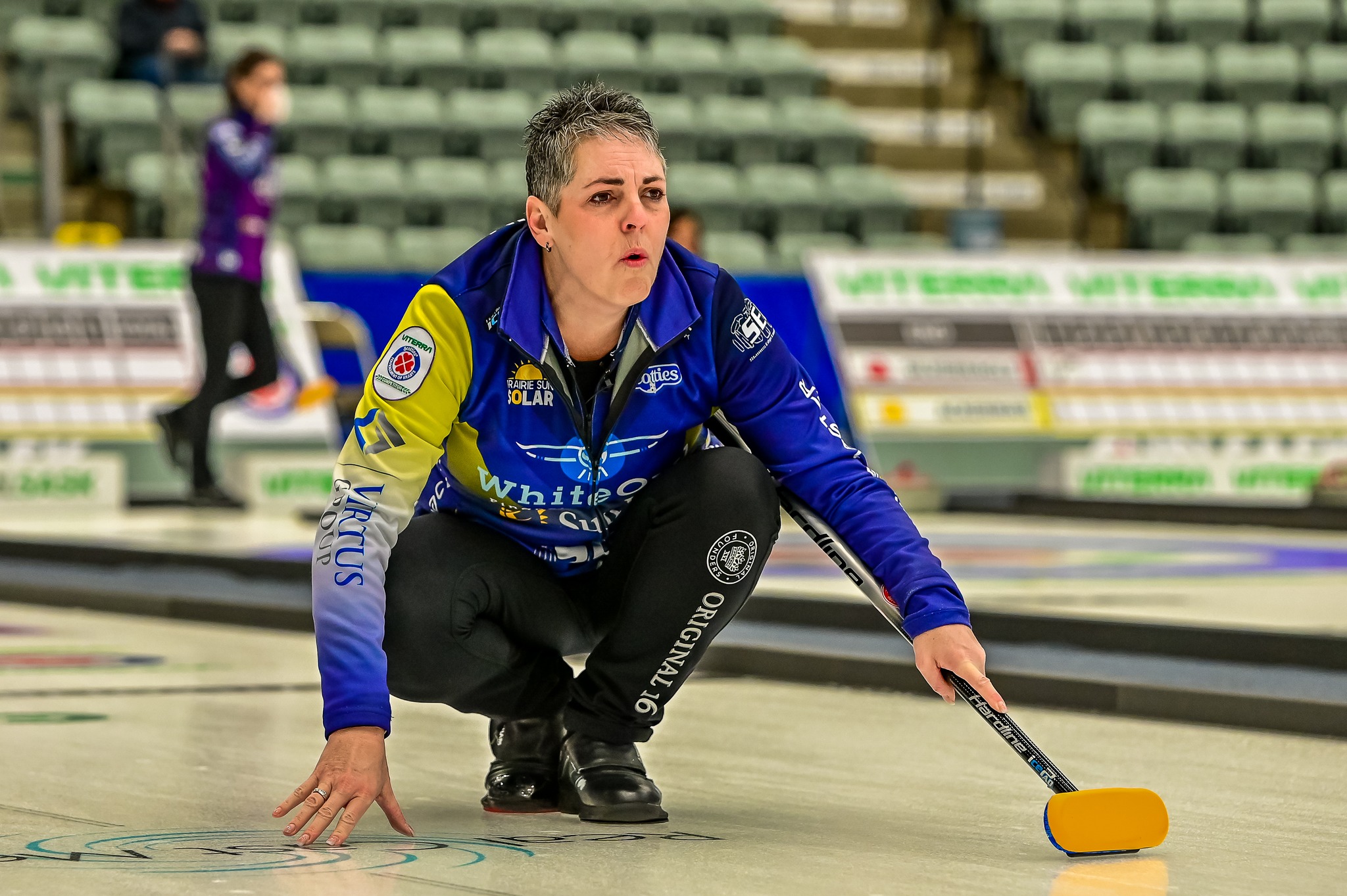 Saskatoon's Nancy Martin (photo: CurlSask) won 9-8 over Robyn Silvernagle to advance to Sunday's Final.

Martin and her team of Lindsay Bertsch, Jennifer Armstrong and Krysten Karwacki opened with hammer in Saturday evening's Page 1v2 game, scoring two in the first end. Martin added a steal in the second end, though dropped four points in the third end to trail for the only time in the game.

Martin bounced back with three in the fourth end, with Silvernagle getting two points back in the fifth end to tie the game.

After the teams traded singles, Martin pushed the lead to two points with a deuce in the ninth end, then held Silvernagle to a single point in the tenth end to hold on to win.

Martin advances to the final with four straight wins, starting with their trek through the A-event bracket where they opened with a 11-9 win over Lorraine Schneider of Regina. Martin won 9-2 over Silvernagle in the A-side semifinals, then knocked of former teammate Sherry Anderson of Saskatoon 7-6 in the A-Qualifier game.

North Battleford's Silvernagle drops into Sunday morning's semifinal game where they will face Anderson, winners of the Page 3v4 game over Saskatoon's Skylar Ackerman.

Anderson won 8-7 in an extra end.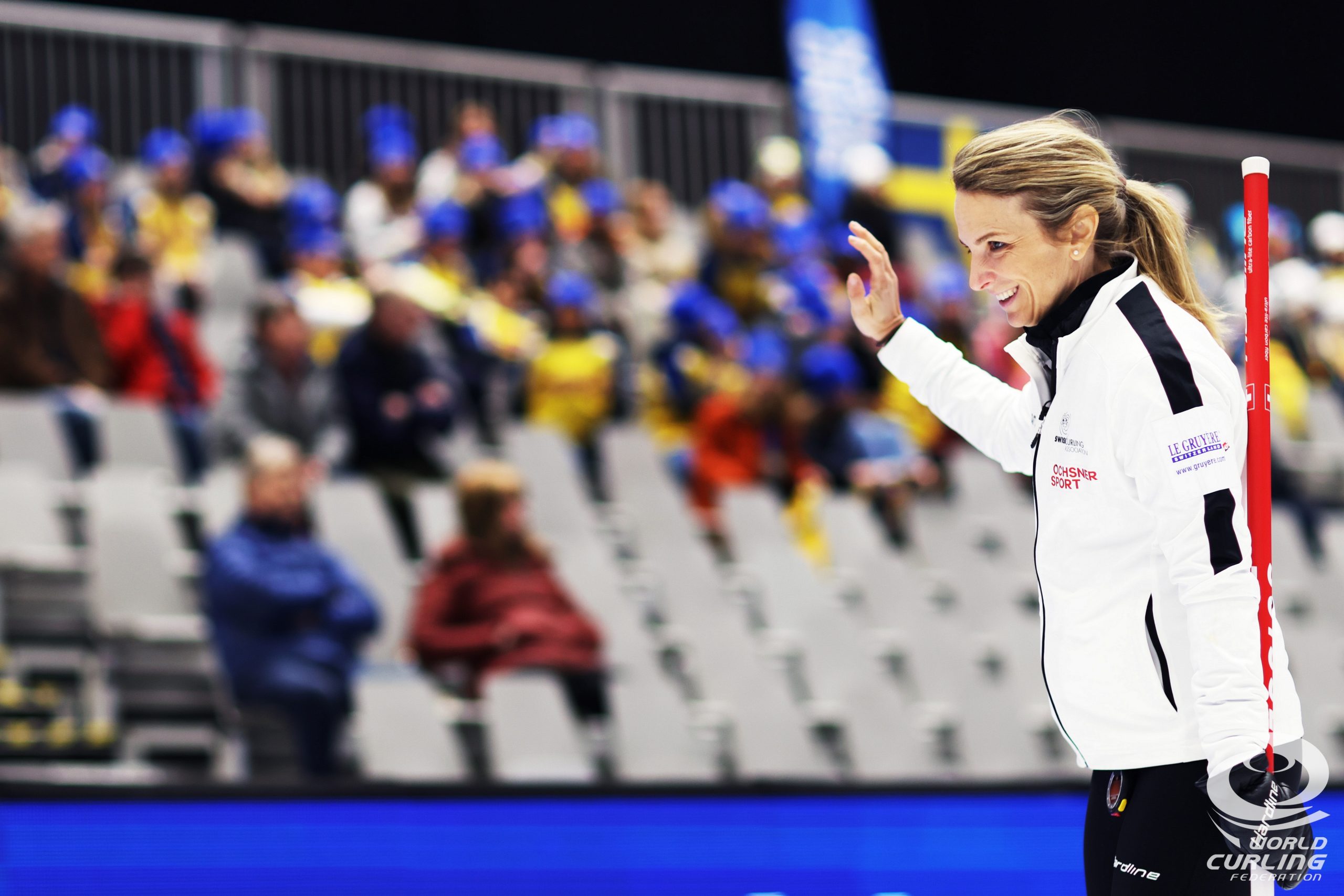 March 24, 2023
Silvana Tirinzo and Team Switzerland (Photo: World Curling Federation) have earned the top spot heading into the playoffs at the 2023 World Women's Curling Championship.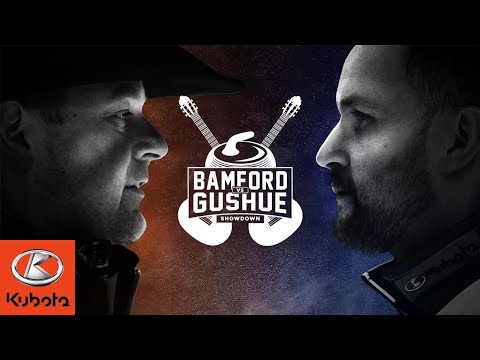 April 12, 2019