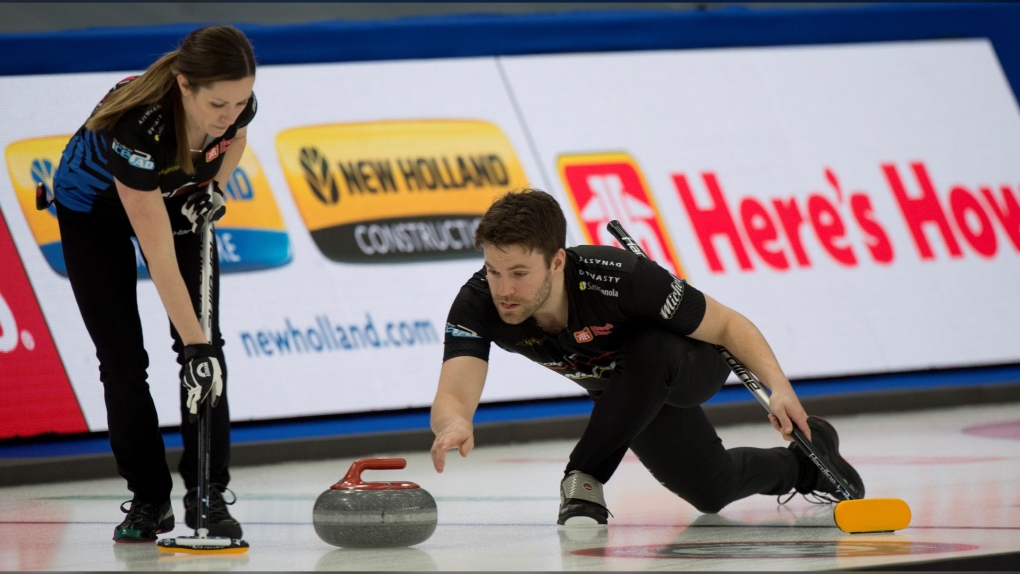 Twenty-five of the world's best mixed doubles duos will compete this weekend in the inaugural Winnipeg Open mixed doubles event at the Fort Rouge Curling Club (Photo: Michael Burns/Curling Canada).

By: Cameron Sallaj

Mixed doubles will take center stage for the world's top curlers this weekend as the Winnipeg Open, part of the 2022-23 Mixed Doubles Super Series, gets underway Thursday in Winnipeg. The stacked international field is headed by the strong Canadian duo of Laura Walker and Kirk Muyres, who have had a strong start to their mixed doubles campaign for the 2026 Winter Olympics in Cortina d'Ampezzo, Italy.

The Canadian team from the combined locales of Edmonton, Alberta and Regina, Saskatchewan began their season at the first Alberta Curling Series doubles event where they defeated Japan's Chiaki Matsumura and Yasumasa Tanida 7-5 to claim the title. They next competed in the Hardline Open where they again had a strong showing, making it all the way to the final before dropping a 7-6 extra end loss to Scotland's Jennifer Dodds and Bruce Mouat.

The team returned to action at the Aly Jenkins Memorial where they reached the final as the number one seeds but lost 8-5 to another strong Canadian team in Nancy Martin and Tyrel Griffith. In their most recent event, the Service Experts Shootout, they reached the quarterfinals where they were again knocked out by Martin and Griffith.

Walker and Muyres will look to continue their strong play this week as they take on a field filled with strong Canadian, European, and Asian mixed doubles pairs. They will get underway in their first game Friday morning at 9:00 AM Eastern Time against Manitoba's Shannon Birchard and Alberta's John Morris. They will then take on Samantha Yachiw and Jordan Raymond of Saskatoon, SK at 3:00 PM.

In the evening draw at 9:00 PM ET, Walker and Muyres will battle against the World Mixed Doubles bronze medalists Pia-Lisa Scholl and Klaudius Harsch of Germany. They will then close out their round robin Saturday at 1:00 PM versus Rachel Homan and Tyler Tardi.

Other notable entries this weekend in Winnipeg include world number one ranked Jenny Perret and Martin Rios (Glarus, SUI), Jennifer Dodds and Bruce Mouat (Stirling, SCO), Jocelyn Peterman and Brett Gallant (Calgary, AB), Lisa Weagle and John Epping (Toronto, ON), and Olympic silver medalists Kristin Skaslien and Magnus Nedregotten of Norway. Kerri Einarson will also be competing with husband Kyle Einarson, while Matt Wozniak teams up with Marlene Albrecht of Zurich, Switzerland.

The Winnipeg Open Mixed Doubles Super Series event sees twenty-five teams split into five pools of five. Once the round robin stage is complete, the top ten teams will move on to the playoff round with the top six automatically advancing to the quarterfinals. The championship round will be played Sunday with the event final set for 4:00 PM Eastern Time.

SCORES, STANDINGS, and STREAMING LINKS on www.CurlingZone.com.