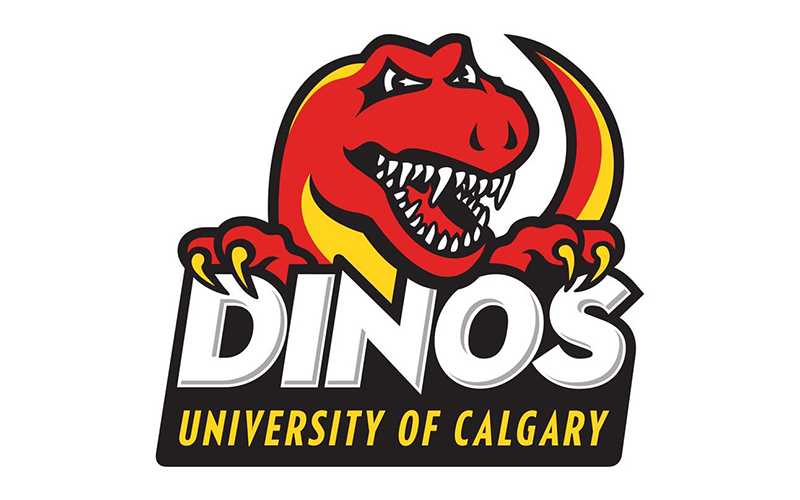 The effort, spearheaded by Olympians Jocelyn Peterman and Brett Gallant, will see the Dinos take the ice as early as Fall 2022.

CALGARY - The University of Calgary will add men's and women's curling to its varsity sport programs in conjunction with Curling Alberta and a group of local sport leaders, the Dinos announced Tuesday.

"We are very pleased to partner with the curling community in Calgary to bring the sport to campus," said Ben Matchett, director of athletics. "Curling has a tremendous legacy in this city, and we're excited to provide this opportunity for youth players to stay in Calgary while they pursue the next level in their sport along with their education. Our sincere thanks to Jocelyn, Brett, Curling Alberta, and the rest of the community for their work to get us to this point - and we look forward to seeing Dinos Curling take the ice very soon."

An alumna of UCalgary's Faculty of Kinesiology, Peterman has been curling since she was five years old. She had a successful junior career, representing Alberta on a number of occasions. In 2012, she competed for Team Canada at the World Junior Championships. Most recently, Peterman was a member of the 2022 Beijing Olympic Team. She is currently playing second for Team Kaitlyn Lawes.

"I am so excited for today's announcement that there is now a curling program at the University of Calgary," Peterman said. "A few months ago, Brett and I were brainstorming ways that we could help the next generation of curlers transition from juniors to men's and women's. We wanted to provide coaching and share our experiences with the university-aged curlers, so they would continue to grow within the sport while getting their post secondary education.

"We couldn't think of a better place to create an exceptional university curling program than here in Calgary. There is such a great curling community in this city, and we have the resources to help these young curlers develop into elite athletes in our sport. Calgary has many of the top curling facilities in the country, as well as excellent training facilities as part of the Olympic legacy. We have passion and a vision to make this Dinos curling program successful and we can't wait to get started."

Gallant hails from Prince Edward Island. Also with strong curling bloodlines, his love for the sport began at the age four. He earned his first medal for Team Canada in 2009, claiming a silver medal at World Juniors. One of this country's most decorated curlers, Gallant has won four Briers and two Canadian Mixed Doubles Championships over the past six years. He also traveled to Beijing this past winter for the 2022 Olympic Games, winning a bronze medal.

With Peterman and Gallant providing in-person technical and team training as their competition schedules allow, Heather Rogers will also join the Dinos' coaching staff. After 15 years of high-level competition, Rogers transitioned to coaching and has worked with both men's and women's teams at an elite level. Most recently, she coached Team Denmark at the 2022 Winter Olympics.

The Dinos will train out of the Glencoe Club with the goal to compete in the 2022-23 Canada West championships in Victoria in February.

This won't be the first time curling has come to UCalgary, however.

The very first Canada West Championship for the Dinos was won in men's curling back in 1963-64, while the women's squad brought home a CW title of their own in 1972-73.

In more recent history, UCalgary student and Calgary native Brittany Gregor helped bring home a gold medal for Canada at 2007 World University Games in Turin, Italy.