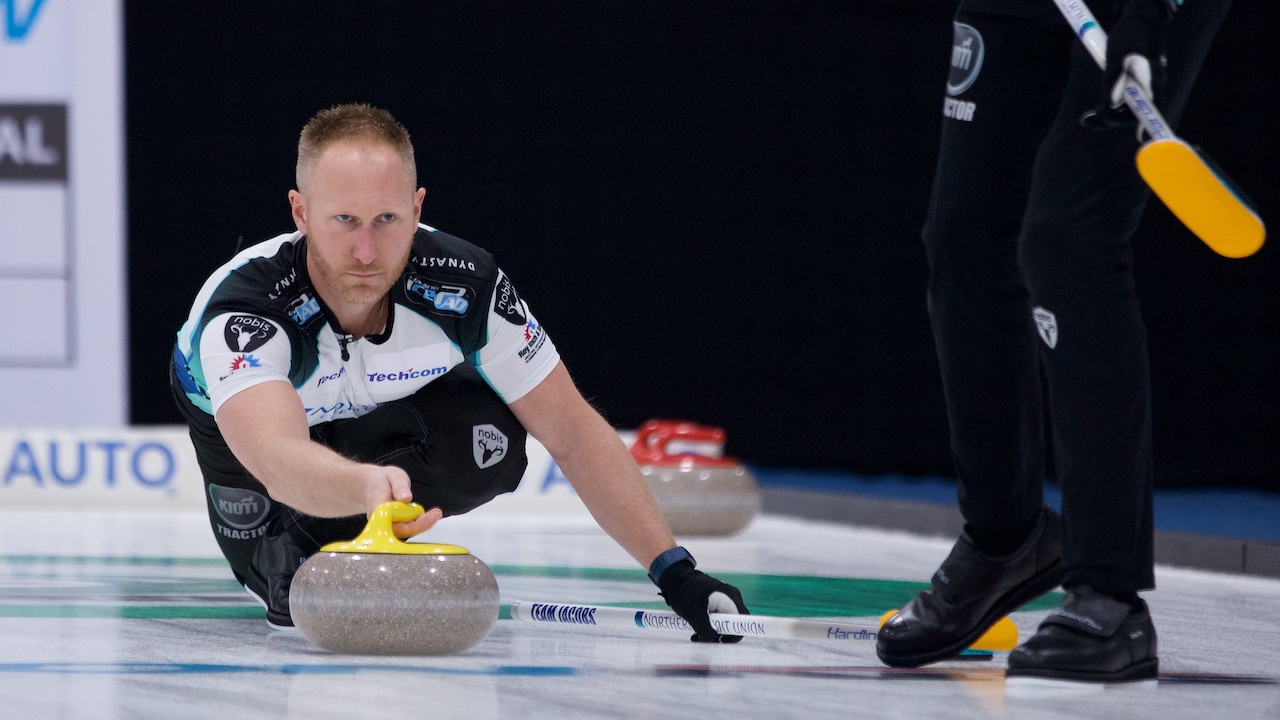 Brad Jacobs' Northern Ontario-based rink (Picture: GSOC/ Anil Mungal) defeated Team Ryan Jacques 7-4 on Wednesday morning at the Champions Cup in Olds, Alberta.

By: Dylan Chenier

Northern Ontario's Team Jacobs secured their second straight victory of the 2022 Champions Cup on Wednesday morning, with a 7-4 win against Alberta's Ryan Jacques in Draw 4.

The 2014 Olympic gold medalists picked up a huge score of five in the first end, after starting with the hammer.

Team Jacques would respond with a single point in the second end, and a steal of one in end number three.

After being forced to one in the fourth end, Team Jacobs held an impressive 6-2 lead going into the break. The rink from Soo Sault Marie would then steal one in the sixth end after Jacques opted for a blank in the fifth.

Down by five, the young Alberta rink was not ready to give up without a fight, with Jacques scoring his first deuce of the game in seven.

Jacobs would eventually run Jacques out of stones in the eighth end, securing his rink a 7-4 victory. With the win, Jacobs now improves his record to 2-0, after the rink beat Alberta's Team Sturmay on Tuesday.

A win this morning against Team Jacques brings our record to 2-0. We've got a brief rest this afternoon and then it's back to business as we take on Team Koe at 8pm MT / 10pm ET. pic.twitter.com/vIoZy4s4Zb

— Team Jacobs (@TeamBradJacobs) May 4, 2022


With today's victory, Team Jacobs now moves to the top of the men's round-robin standings as one of two rinks at 2-0. The squad will next take to the ice tonight at 8:00 PM MT against Kevin Koe.

This week in Olds, Jacobs is searching for his second Champions Cup title, after taking home the crown in 2017. The 36-year-old skip, who is set to take a break from competitive curling at the end of the season, has won seven Grand Slams throughout his career. A victory this week in olds would move Jacobs into a tie for eight on the all-time win list.

Today's loss means Team Jacques will drop to 0-2 after they fell to Kevin Koe's team on Tuesday afternoon. The rink from Edmonton will be looking for their first victory of the tournament when they take on Team Gushue on Thursday afternoon.