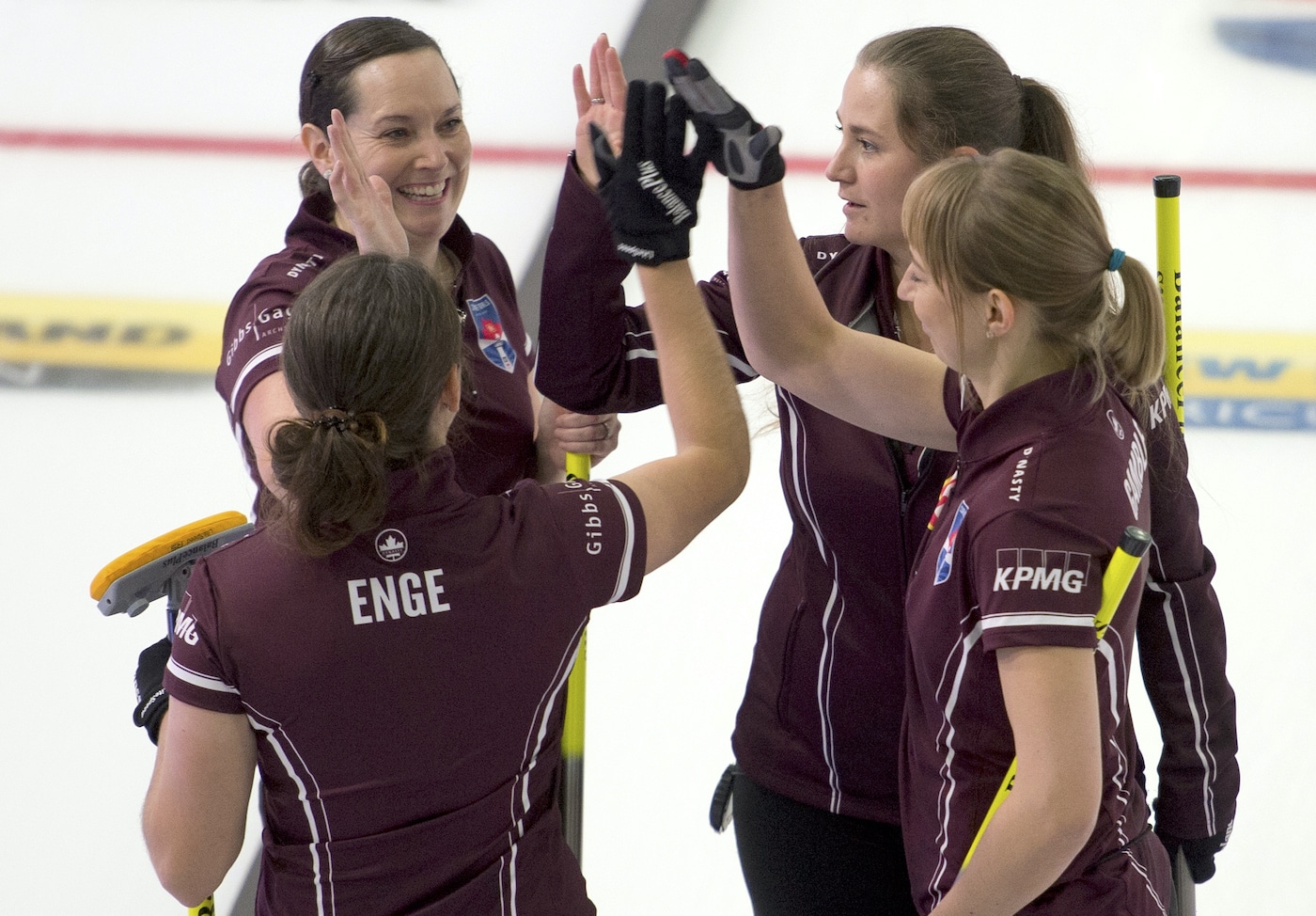 Team Penny Barker (Photo: Curling Canada) will face Team Chelsea Carey in the 2022 Viterra Saskatchewan Scotties final.

By: Cameron Sallaj

In a dramatic semifinal match, Team Penny Barker out of Moose Jaw pulled out the win over Kronau's Amber Holland to advance to the final game of the 2022 provincial final.

The wild game began with a blank by the Holland rink in the first end. They then took one in the second end for the early lead.

Team Barker tied things up in the third end with a single of their own. They then stole in the fourth to take their first lead of the game 2-1. Holland blanked the fifth, being down one going into the second half.

In the low scoring battle, Kronau's Holland rink took one in the sixth end to tie the game yet again. Barker then blanked the seventh end to maintain the level score.

With an opportunity for the first multiple-point end of the game, Penny Barker was a little too heavy on her last rock of the eighth end, only scoring one. They then forced the Holland rink to one in the ninth, making the game 3-3 heading into the final end.

In the tenth, Penny Barker had a chance to win the game with a soft-weight tap back on a Holland stone. Her rock did takeout the Holland stone, however, her shooter also rolled out as well, blanking the end. This meant the teams would go into an extra end with Barker holding the hammer.


After blanking the 10th end, Penny Barker gets their single in the 10th end to advance to the @CURLSASK Scotties Final! #curling

Scoreboard/Streaming:https://t.co/WkE3871DiV

Playoff Bracket: https://t.co/NHgqOhnQc5 pic.twitter.com/pAQquGjiCW

— CurlingZone (@CurlingZone) January 9, 2022




Facing one on her last rock of the extra, Penny Barker secured the win for her Moose Jaw based rink with a tap around a guard to count two. The 5-3 win earned Penny Barker a rematch against the Chelsea Carey rink who she lost to in both the A Qualifier and the 1 vs. 2 page playoff game.

The final of the Viterra Saskatchewan Scotties will be played at 3:00 PM Central Time with Team Chelsea Carey facing Team Penny Barker for the provincial title. The game will be streamed on the CURLSASK YouTube page and on SaskTel Max. Carey looks to earn her first Saskatchewan provincial title while Barker looks for her second trip to the Scotties having represented the province at the Hearts in 2017.

SCORES, BRACKETS and STREAMING LINKS at www.CurlingZone.com.