Koe wins ATB Okotoks Classic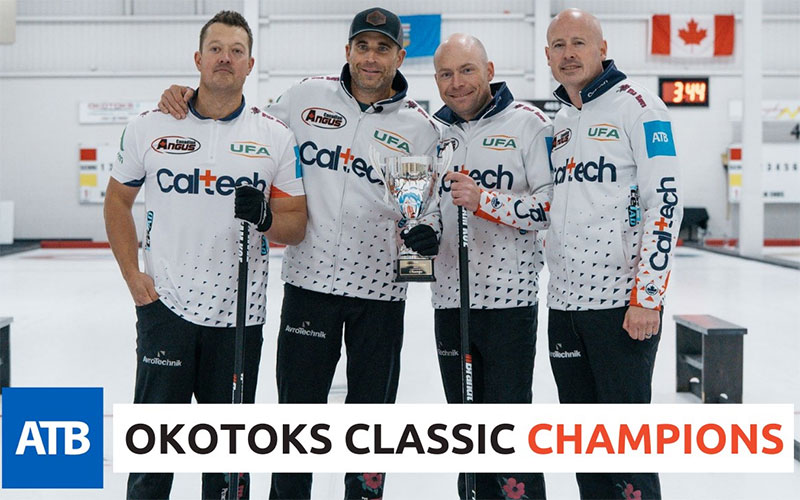 Calgary's Kevin Koe won 6-1 over Scotland's Ross Whyte to win their opening event of the season.

Koe, with John Morris at third, BJ Neufeld at second and Ben Hebert at lead, controlled the final from the beginning, scoring two in the second end with a brilliant dig-out of a buried Whyte stone.

After Whyte made the hit for a single facing four Koe counters in the third end, Koe returned with another beauty, tapping shot stone past a back button rock to count two more.

Steals of one in the fifth and sixth ends ended the scoreboard in a lopsided total that didn't truly reflect the back and forth in the game.



Koe faced their toughest challenge in the semifinals - where in a battle of Alberta - Koe defeated Edmonton's Brendan Bottcher 6-4.

After blanking the first three ends, Koe made a fine double on the outside to score two, holding the shooter in the 12-foot after removing two Bottcher stones.

Bottcher used the corner guard in the fifth end to get shot stone buried, was then left with an eight-foot draw to tie the game.

Koe's hit for two in the sixth end, then Bottcher drew for two in the seventh end to send the game to the final end tied at four.

In that final end, lead Hebert made the first tick, but a pick on a second left a mess in the middle behind.

Later in the end, after some clearing shots left a single Bottcher centre guard high in front of the rings, Koe focused on play into the rings, managing to score two without throwing his last as Bottcher slid heavy trying to hid shot stone.

Whyte advanced to the final with a 6-3 win over Jaap van Dorp of the Netherlands. In the quarterfinals, van Dorp won 9-6 over Nathan Molberg of St. Albert and Bottcher won 9-3 over Karsten Sturmay of Edmonton.

Koe's run into the playoffs came through the A-event bracket, where a 7-6 extra-end win over van Dorp booked their ticket. In their opening game, Koe won 8-1 over Molberg and 6-0 over Jacob Libbus of the home club in Okotoks.

Koe's next action will be at the IG Wealth Management Western Showdown in Swift Current, Saskatchewan on Oct 8-11.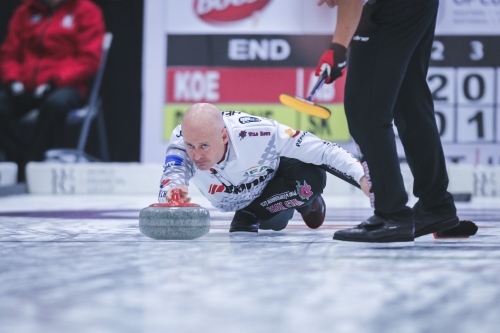 October 11, 2021
Kevin Koe (Calgary, AB) wins the IG Wealth Management Western Showdown, defeating Brad Jacobs (Sault Ste Marie, NONT) 8-1 at the Swift Current Curling Club in Swift Current, Canada.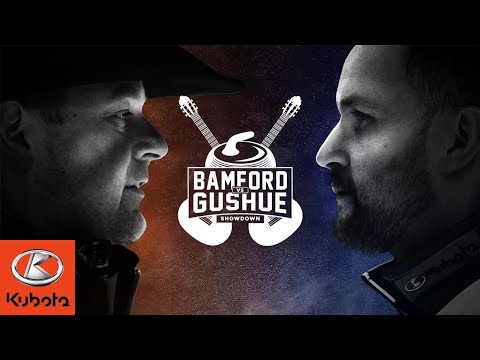 April 12, 2019