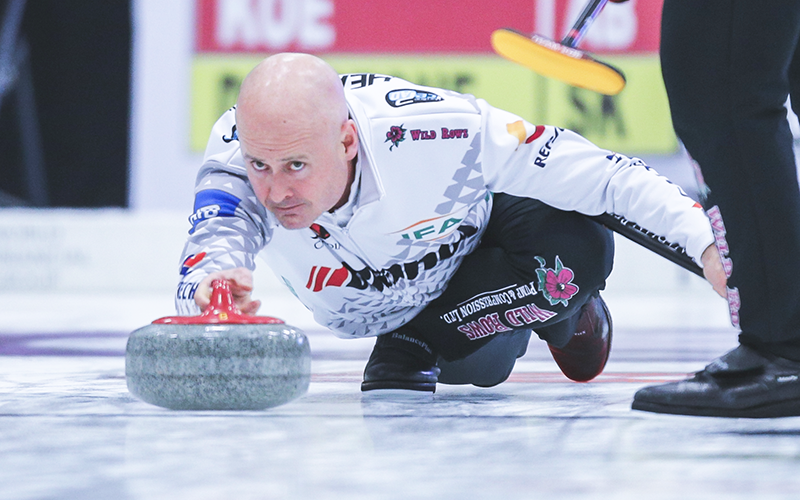 Calgary's Kevin Koe (photo by Jeffrey Au) advanced with an 8-5 win over Jeremy Harty to book the first spot into Sunday's four-team playoff.

Koe opened with a steal of two in the first end on Harty, then scored four in the third end to bust out a big lead.

Koe added John Morris to the lineup this season, with BJ Neufeld and Ben Hebert rounding out the team.

The ATB Banff Classic was the brainchild of Hebert, who worked through the summer trying to come up with ideas on how to keep the game going.

From there, Curling Alberta jumped in and helped support the idea from a smaller six-team field into a bigger event able to qualify for the Provincial Team Ranking System that is being used to qualify teams for possible provincial championships.

Harty, with Kyler Kleibrink at third, and Joshua Kiist and Kurtis Goller on the front end didn't give up. Getting two back in the fourth end, followed by steals in the fifth and sixth made it a game, though Koe stamped that out with two in the seventh end to seal the 8-5 win.

Koe will advance to Sunday's semifinals where they will play on of the C-qualifier teams.

Harty's loss drops them into the B-semifinals, where they will face Edmonton's Evan van Amsterdam. Brendan Bottcher will play Glen Kennedy in the other B-semifinals game.

Live scores can be found at www.curlingzone.com.