International Bernese Ladies Cup
Anna Sidorova wins International Bernese Ladies Cup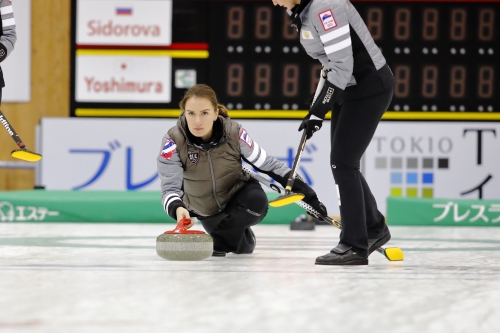 Anna Sidorova (Moscow, Russia) wins the International Bernese Ladies Cup, defeating Yilun Jiang (Harbin, CHN) 7-3 at Curling Bern in Bern, Switzerland. Sidorova with Margarita Fomina at third, Aleksandra Raeva and Nkeiruka Ezekh on the front end take home the $8,086CDN first place cheque along with 36.968 world ranking points, while Jiang receives $5,391CDN and 27.110 world ranking points for their second place finish.

Sidorova opened the scoring stealing 3 in the first end, then added another steal in the second end for the 4-0 lead. After a blank end, Jiang scored a single the fourth end, then forced Sidorova to a single in the fifth end. Jiang scored 2 in the sixth end, with Sidorova responding in the seventh end scoring 2 for the 7-3 win.

In the semifinals, Sidorova defeated Daniela Jentsch (Fuessen, Germany) 6-4 and Jiang defeated Min Ji Kim (Chuncheon City, Korea) 6-3. Jentsch and Kim earned $2,695CDN and 20.949 ranking points for their semifinal finishes. In the quarterfinals, Sidorova defeated Ursi Hegner (Uzwil, Switzerland) 8-5, Jiang defeated Binia Feltscher (Switzerland, Switzerland) 6-5, while Kim defeated Alina Kovaleva (Saint Petersburg, Russia) 8-5 and Jentsch defeated Andrea Schoepp (Garmisch-Partenkirchen, Germany) 5-4. Kovaleva, Feltscher, Hegner and Schoepp earned $1,685CDN along with 14.787 ranking points for their quarterfinal finishes.

Sidorova went 5-2 in the 24 team triple knockout qualifying round. In their opening game, Sidorova defeated Nora Wuest (Wetzikon, Switzerland) 7-4, losing their next game to Jentsch 9-5 dropping into the B-event where they responded with a 6-2 win over Anna Kubeskova (Prague, Czech Republic). Sidorova dropped into the C-event with a 6-4 loss to Hegner but responded with an 8-4 win over Yu Han (Beijing, China) and wins over Tori Koana (Yamanashi, Japan) 7-6 and Sophie Jackson (Stirling, Scotland) 8-3 to reach the playoff round.



October 2, 2022
Two European teams from Norway (Photo: Paul Chiasson, AP) and Sweden will meet in the championship final in Toronto.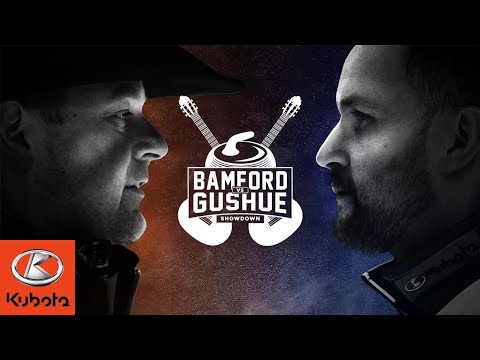 April 12, 2019