Rocque To Play for Masters Playoff Berth

Team Kelsey Rocque (photo: Anil Mungal) are through to the C-Side Qualifiers at the GSOC Masters in Oakville.

By: Dylan Chenier

The rink, backed up by Lead Rachel Brown, Second Dana Ferguson, and Third Danielle Schiemann, secured their spot in the qualifiers after downing Korea's Team Minji Kim 5-3 in Draw 15 on Friday afternoon.

The C-Semis started with a pair of singles between the two rinks after Kim began with hammer. In the third end, the team from Korea was forced to just one, giving Rocque final stones heading into the fourth.

In the fourth end, Rocque opened things up a bit, scoring two going into the break. After a blank end in the fifth, Team Rocque stole a point in the sixth, giving them a 4-2 lead with just two ends to go.

In the sixth, team Kim could only muster a score of one, which wasn't quite what they needed heading into the final end of play.

In the eighth, Rocque was able to put one additional point on the board, taking a 5-3 victory.


It was a back and forth game... but our deuce in the fourth was the difference!

One more game (Einarson) tomorrow and a win would qualify us for the @grandslamcurl Masters quarterfinals.@AllWestGlass @NufloorsCoq
#RocqueWithUs#RocqueThisWay#MastersGSOC pic.twitter.com/DyjcBleXuH

— Team Rocque (@teamrocque) October 22, 2021


Friday afternoon's draw was the fifth meeting between the two teams, with Rocque taking a 4-1 lead in the series.

With their win, Team Rocque now moves into the C-Qualifiers, where they will face two-time defending Scotties champs Team Einarson (MB). The draw will be the final opportunity for both rinks to secure a spot in the quarter-finals.

The C-Qualifiers are scheduled for Saturday morning at 8 am ET.

Elsewhere during Draw 15, Team Fleury (MB) defeated Team Einarson (MB) 8-5, Team Peterson (USA) downed Sweden's Team Wrana 8-6 in a B-Final, Team E. Kim (KOR) got by Team Hasselborg (SWE) 5-4, all in B-Finals.

The Pinty's Grand Slam of Curling Masters continues through Saturday in Oakville, Ontario. The Women's Championship Final is scheduled for Sunday at Noon ET.
December 4, 2021
Update: The article has been revised from its first edition which initially referred to Team Lott as "Team Simmons.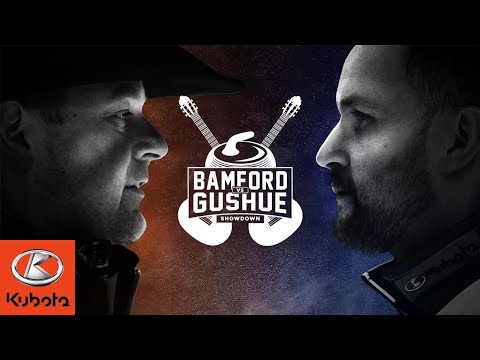 April 12, 2019