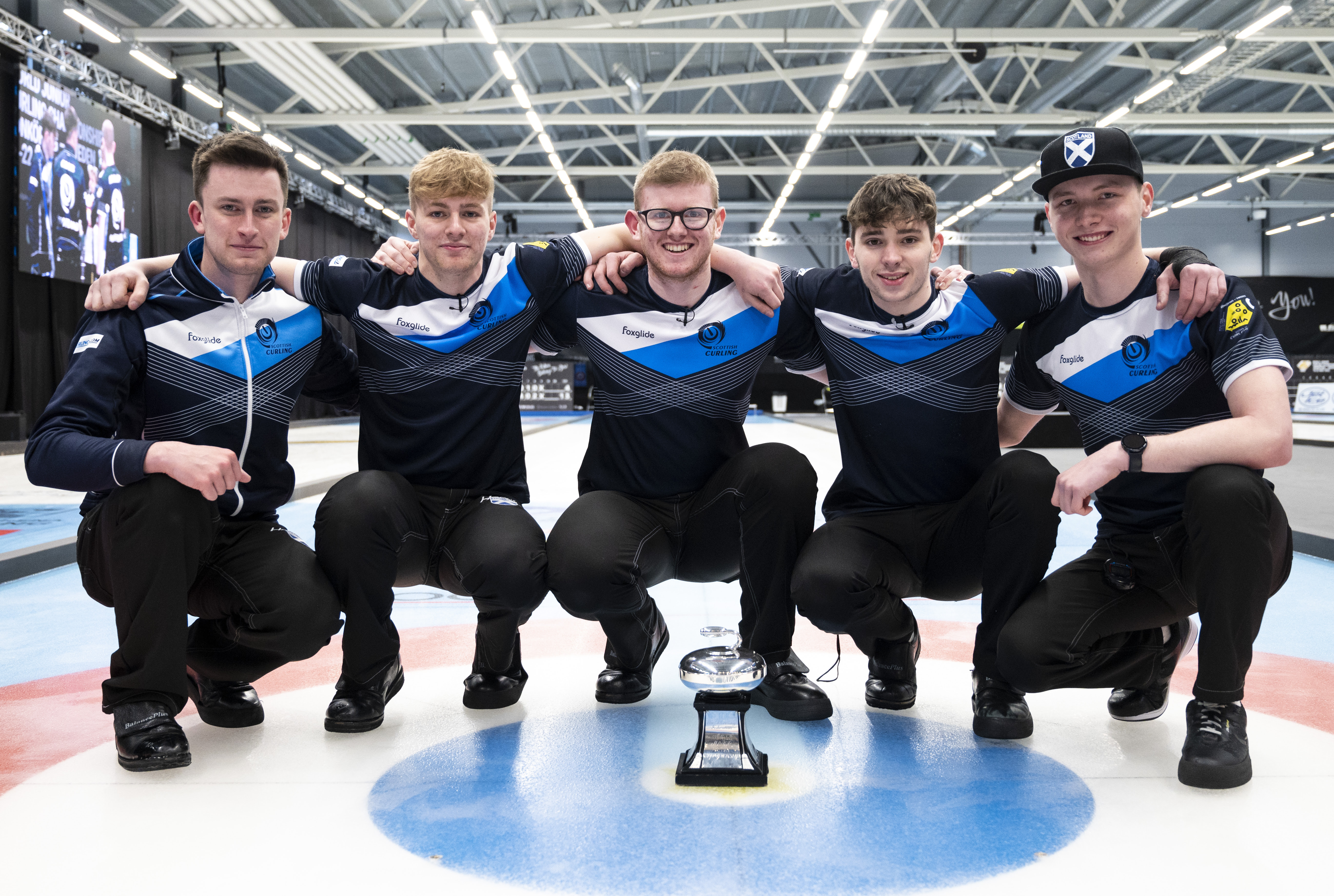 Team Scotland (WCF/ Cheyenne Boone) are your 2022 World Junior Curling Championship men's gold medalists.

By: Dylan Chenier

Scotland's Team Craik defeated Germany 7-1 in the men's championship final at the 2022 World Junior Curling Championships in Jonkoping, taking home the gold medal.

After starting with hammer in the first end, Scotland was forced to settle for one to open the game, with Craik making a hit-and-stay for the single point.

Germany would then blank in the second end before skip Benjamin Kapp would be heavy on his attempt for one in the third, giving Scotland a steal of two.

The fourth end would see Germany finally get on the board, with Kapp making a perfect draw to the button for one. A blank in the fifth would see Scotland take a 3-1 lead heading into the break.

Coming back in six, Craik was left with a tap for two, a shot the skip would nail, putting Scotland up 5-1.

The seventh end would see Kapp miss on a take-out attempt, handing Scotland a steal of one.

Down 6-1, the pressure was on for the German squad in the seventh end, with Kapp looking for a multiple-point haul to keep his championship hopes alive. Unfortunately, the German skip would concede after giving up another steal of one, handing Scotland the gold medal with a 7-1 victory.

The win marks Craik's first world junior gold medal; the skip took home bronze back in 2019 and 2020.

"It feels pretty crazy right now, I don't really believe it just now. I'm just so proud of the boys. They came out and shot the lights out there and played so well. That was one of our most clinical performances," said Craik.

For Scotland, today's result is the country's first men's world junior title since Bruce Mouat won the event in 2016. Craik will hope to follow in Mouat's footsteps and find success at the elite level, the skip is already well on his way following a third-place finish at the 2022 Scottish Curling Championship.

Despite the lopsided loss, Team Germany will likely be pleased with their silver medal, marking the nation's first podium finish since 2000.

Meanwhile, in the men's bronze medal game, Canada's Owen Purcell took home third-place honours with a 13-4 victory over Norway.