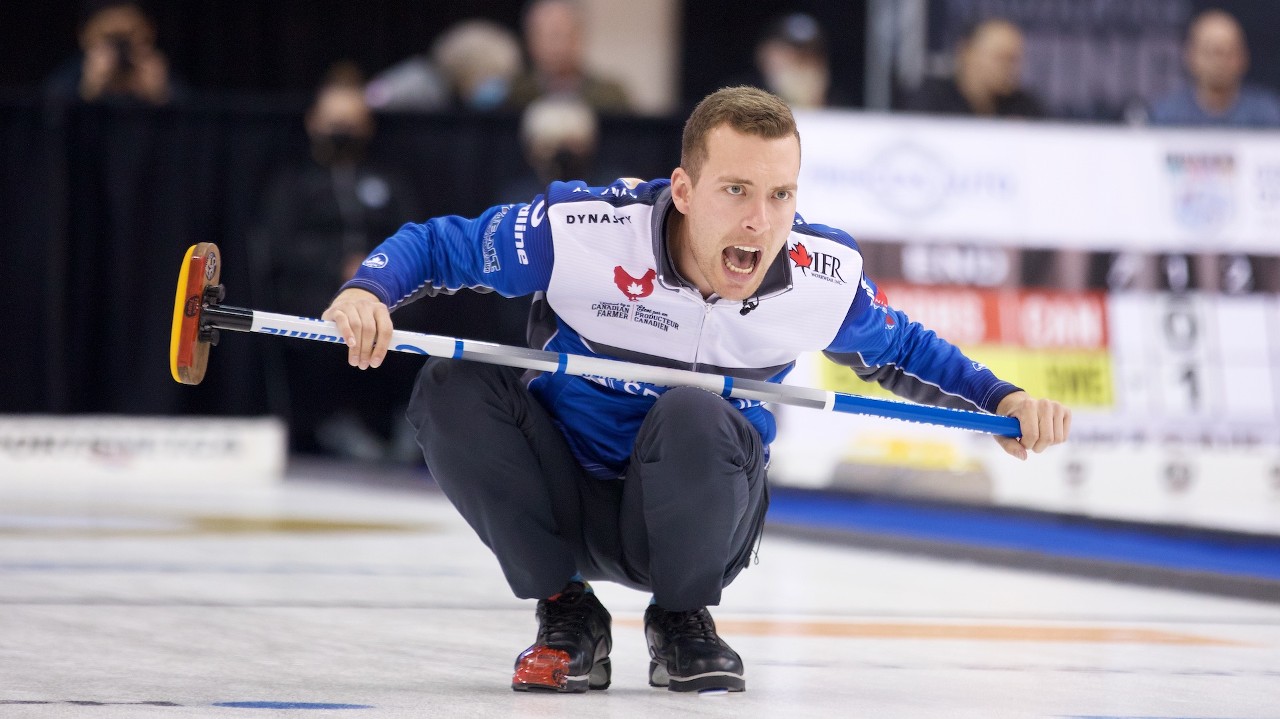 Brendan Bottcher (Picture: GSOC/ Anil Mungal) closed out his round-robin at the Champions Cup with an 8-3 win over Team Edin on Friday afternoon in Olds, Alberta.

By: Dylan Chenier

Edmonton's Brendan Bottcher kept his playoff hopes alive at the 2022 Champions Cup in Olds, with the squad getting by Sweden's Niklas Edin 8-3 in Draw 13 on Friday.

The rink from Edmonton opened this afternoon's game with a score of two in the first end after starting with the hammer. After forcing Edin to one in the second, Bottcher would open up a three-point lead in the third end with his second deuce of the game.

Team Edin would respond in the fourth with their first double of the draw, cutting Bottcher's lead to one heading into the break.

After two consecutive blanked ends coming back from the break, Bottcher would put four points on the board in the seventh end. Down by five with just one end to go, Edin's rink would concede, handing Bottcher an 8-3 victory.

With today's win, the team from Alberta finishes the round-robin with a 3-2 record, which has the rink sitting comfortably at fifth place in the standings.

There are still two draws remaining on the men's side before the final playoff brackets are set. In total six teams will advance to the weekend with a chance of lifting the trophy on Sunday afternoon.

This week in Olds, Bottcher is chasing his second Champions Cup title; the 30-year-old skip won the event back in 2019.

This tournament also marks the final competition for the Bottcher foursome, with the team set to go their separate ways at the end of the season. Skip Bottcher will be taking his talents to a new Alberta team, featuring Mark Kennedy, Brett Gallant, and Ben Hebert.

Meanwhile, with their loss, Team Edin picks up their first defeat of the tournament. The 2022 Olympic gold medalists and world champions currently sit atop the standings at 4-1.

Like Bottcher, Edin will watch today's two remaining draws from the sidelines, before knowing his playoff scenario. Given the rink's record in relation to the other teams, it is likely that Edin will finish in the top two, earning a direct bye to the semifinals.

The 2022 Champions Cup continues Friday evening at the Olds Sportsplex, with the final two draws of the round-robin set for 4:00 PM MT and 8:00 PM MT respectively.