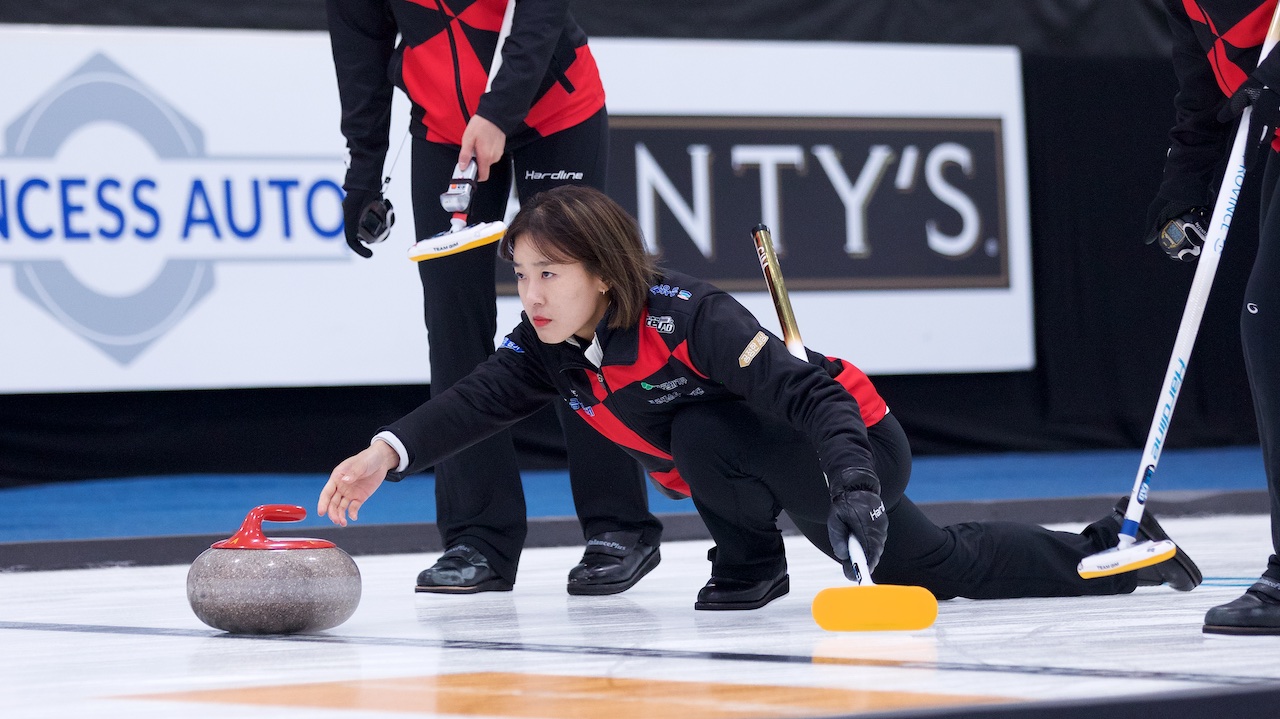 South Korea's Un-Chi Gim (Picture: GSOC/ Anil Mungal) picked up her second victory of the 2022 Champions Cup with a 9-4 win over the USA's Team Christensen on Friday morning at the Olds Sportsplex.

By: Dylan Chenier

With the round-robin quickly winding down at the Champions Cup in Olds, Alberta, South Korea's Team Gim needed a victory in their penultimate draw on Friday morning, in order to keep their playoff hopes alive.

After falling to 1-2 on Thursday with a 7-5 loss to Ontario's Rachel Homan, Team Gim would face off against Team Christensen of the United States in Draw 12 on Friday morning.

The 2019 World Women's bronze medalists opened Friday's contest with a steal of one in the first end after Christensen won the last shot draw challenged. The Americans would rebound in the second end with a score of one.

Team Gim would retake the lead in the third end with a score of two, putting the rink up 3-1.

With another single point in the fourth end, the Christensen squad was able to cut into Gim's lead 3-2 heading into the break.

Coming back in five, Team Gim would extend their lead with another two points, putting the rink up 5-2.

Down by three in the sixth end, Team Christensen would need a big haul to stay in the game, with the rink going on to score their first deuce to cut Gim's lead to one.

After blanking in the seventh end, Team Gim would go on to score four points in the eighth, taking the win 9-4.

With the victory, Team Gim improves to 2-2, with the rink needing one more win in their final round-robin draw to remain in playoff contention.

Up next, the rink will face Manitoba's Kerri Einarson in their final game of the round-robin on Friday at 4:00 PM MT. A win just might guarantee the Koreans a spot in the six-team playoffs which begin Saturday.