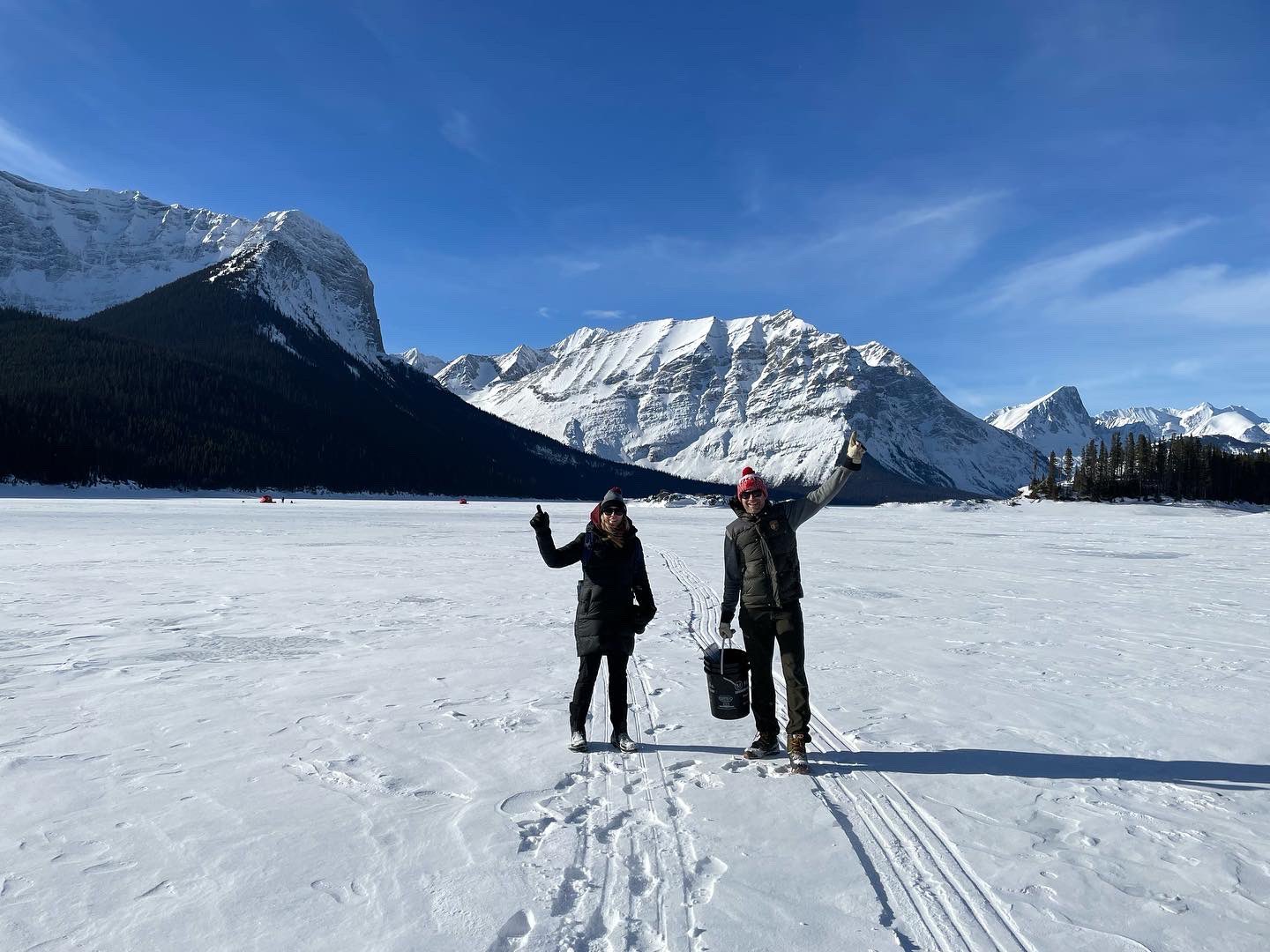 While Rachel Homan and John Morris (Picture: Team Homan/Morris) have enjoyed a number of successes as a mixed doubles team, their trip to the 2022 Beijing Olympics will certainly be their biggest test as a duo.

By: Dylan Chenier

Rachel Homan and John Morris have been competing together in mixed doubles curling, on and off, since 2016. In their first event as a duo, the 2016 Wall Grain Mixed Doubles Classic in Kimberly, BC, the team went 8-0 through the weekend, picking up the win in the championship final.

Since 2016, Homan and Morris have competed in six events together as a pair, winning four of them and making the playoffs in the other two.

While the duo certainly has enjoyed their fair share of successes together, their biggest challenge will come next week as they represent Canada in mixed doubles at the 2022 Winter Olympics in Beijing.

"As much as we've had some good success, I think we've kind of gotten away with relying on our experience in the men's and women's [game] and that expertise," Morris said,

"What this training camp has really allowed us to do is, there's been a few areas that we really wanted to fine-tune, that we've really been working on. It's been great.

"Whenever you think as an athlete that we don't need to work any harder or we are where we need to be. I think that's a dangerous stage because other teams are constantly working harder to beat you."

The two are currently set up in Canmore, Alberta, where they are getting in some COVID-friendly training before making the trip to China for the games.

"It's just nice to be able to fine-tune everything in this isolated training camp, so we can feel 100% ready going into Beijing."

"Right now we have the club to ourselves, [they've] been awesome to be able to give us some isolated practice time so we don't see anybody," added Homan.

When they aren't on the ice, in a closed-off Canmore Golf and Curling Club, Homan and Morris have been enjoying some outdoor activities together, such as snowshoeing and ice fishing, all in the name of team bonding and mental health, ahead of the high-pressure Olympic competition.

"We're very lucky to be able to isolate in Canmore, rather than in the middle of a big city... We've been really taking advantage of it, we've been going snowshoeing probably every second day, we went ice fishing in Kananaskis, which was amazing, and we've been lucky to get some good weather" said Morris.

"Part of it for us is making sure that we're in a good place. I think isolation can have an effect on your mental psyche and we want to make sure that we're really taking advantage of getting outside and staying in a good, positive, frame of mind."

2022 marks the second and third trip to the Winter Olympics respectively for Homan and Morris, but the entire experience has been unlike any other for both athletes. For one, the team has been unable to play in any events together as a pair since the fall.

"It's just a bit different because normally you can play a big event with a lot of pressure with all the top teams to kind of get ready for that next stage. Obviously, we didn't have that opportunity [this year]," said Homan.

Instead of entering pre-Olympic tournaments and getting real games under their belt, the pair has had to settle for more practice sessions with just the two of them on the ice.

"[We're] training more than we would normally [be] leading into the Olympics. Normally we would just be fine-tuning but [it's been] a crash course in making sure that we've got everything dialled and playing so many ends."

Despite the lack of real game experience as of late, Homan says that the training camp has allowed her and Morris to focus on the fundamentals, ensure they're what they need to be heading into Beijing.

"Those are things where you learn the most and [we're] making sure that we're game ready because we haven't played too many games together recently."

The pair will travel to Vancouver later this week, before flying to Beijing ahead of next week's competition. Team Canada's first game is set for Thursday, February 3rd, against Norway.