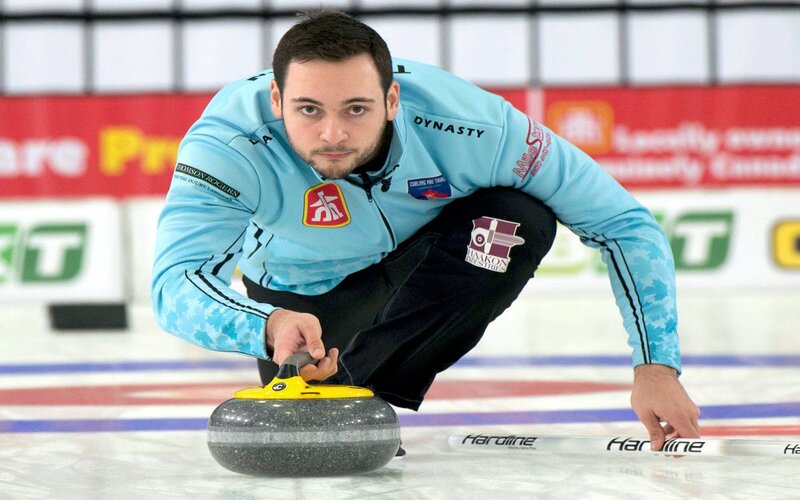 Tanner Horgan (Picture: Curling Canada) will be hoping to repeat on his 2019 DEKALB SuperSpiel title as the Morris Manitoba-based event gets underway Friday.

By: Dylan Chenier

After COVID-19 forced the cancellation of the long-running event in 2020, the Dekalb Superspiel is back this weekend, with 24 teams competing in a tipple-knockout event for a $33,800 purse.

In 2019, Horgan won the event competing on a team with Colton Lott, Kyle Doering, and Tanner Lott. The rink defeated Winnipeg's Mike McEwen 7-6 in extra ends in the championship final.

The year, Horgan has teamed up with third John Beuk, second Welsey Forget, and lead Scott Chadwick to form a team competing out of Kingston, Ontario. This weekend in Morris, Horgan's brother Jake will be filling in at third.

Team Horgan's Dekalb Superspiel campaign begins on Friday afternoon where they will face the winner of Draw 1 between Zachary Wasylik and Kyle McCannell.

The young team is entering this weekend event following an appearance last week at the 2021 Tim Hortons Curling Trials. In Saskatoon, the rink went 1-7, picking up a win against Alberta's Brendan Bottcher.

Despite finishing last in the round-robin, the Trials appearance was a valuable experience for Team Horgan and they will be looking to build on that throughout the remainder of the 2021-2022 season. With only a few weeks remaining before the Christmas break, Horgan will be hoping to end the calendar year on a high note.

In order to emerge from this weekend victorious, Team Horgan will have to get through the likes of Tyler Tardy, Jason Gunnlaugson, and Patt Simmons, as well as a number of
strong Manitoba-based rinks.

Given the proximity of this event to the 2022 Brier playdowns, a victory here would certainly put a team in a good position heading into provincials in the New Year.

The 2021 Dekalb Superspiel runs from December 3 to 6, 2021, at the Morris Curling Club in Morris, Manitoba.