Einarson Beats Jones in Draw Nine at Trials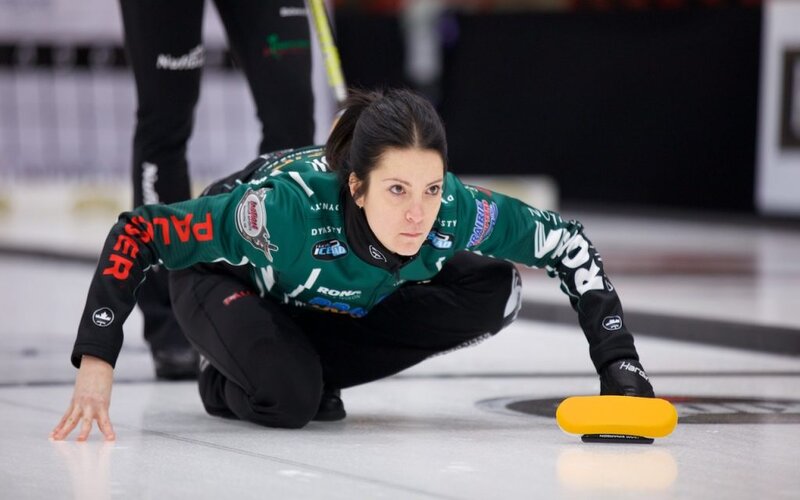 Team Kerri Einarson (Picture: Anil Mungal, Grand Slam of Curling) survived a late-game scare against Jennifer Jones to earn their third victory of the 2021 Tim Hortons Curling Trials.

By: Dylan Chenier

The draw started with Team Einarson stealing two in the first end after Jones opened with hammer.

Einarson would go on to steal two points in the second and third ends, opening up an impressive 6-0 lead after just three ends of play.

Jones finally got on the board in the fourth end, scoring an impressive three points, cutting Einarson's lead in half.

Einarson scored their third double of the game in the fifth end, leading 8-3 at the break.

Jones would keep things alive in the sixth end, scoring a double, moving to within three of Einarson.

After a blank in the seventh, things really turned around in the eighth end. Einarson was light on her last shot, giving Jones a steal of three, tying things up at eight apiece with just two ends to play.

With her final shot in the ninth, Jones was left sitting two, forcing Eirnarson to hit for the single. However, Eianrsons rock spilled too far out, handing Jones a steal of one.

With just one end to go, Jones would take the lead 9-8, her first time on top all draw. However, Einarson would have hammer going home.

In the tenth end, Jones was heavy on her final shot, giving Einarson a chance at a hit for two. The skip from Gimli made the hit with ease, scoring two and the win.

The victory marks Einarsson's second straight win of the Trials, after starting at 2-1 to open the week. Team Einarson now sits at third in the round-robin standings, behind Jones (4-1) and Fleury (4-0).

Both skips struggled quite a bit throughout the game, with Jones curling just 53% compared to Einarson's 66%. The strongest performance between the two teams came from Einarson's second Shannon Birchard, who curled 91% on 20 shots.

Up next for the defending Scotties champions will be a meeting with Krista McCarville's Northern Ontario rink on Wednesday afternoon.

The two skips haven't faced each other since the 2019 Scotties Tournament of Hearts, with Einarson winning that game 8-7.

The women's competition at the 2021 Tim Hortons Curling Trials continues Wednesday afternoon at the SaskTel Centre, with Draw 11 set for 2:00 PM CT.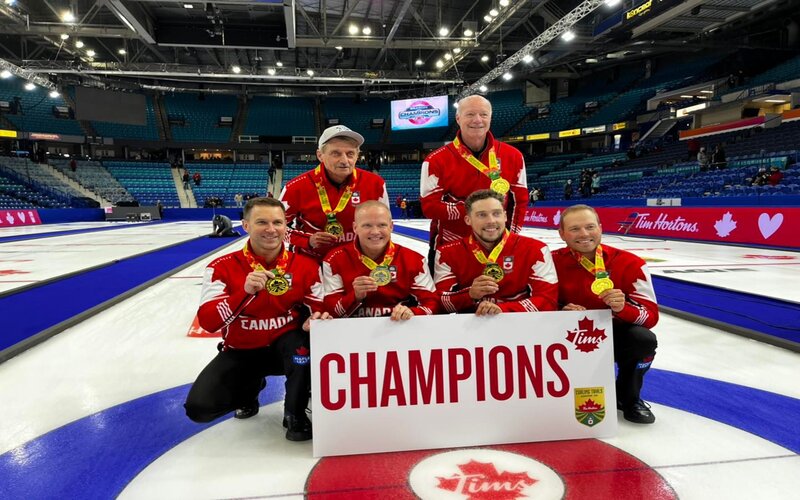 November 28, 2021
SASKATOON - Brad Gushue (Picture: Curling Canada) is going back to the Winter Olympics for the first time in 15-years, after beating Brad Jacobs 4-3 in Sunday night's men's final the 2021 Tim Hortons Curling Trials.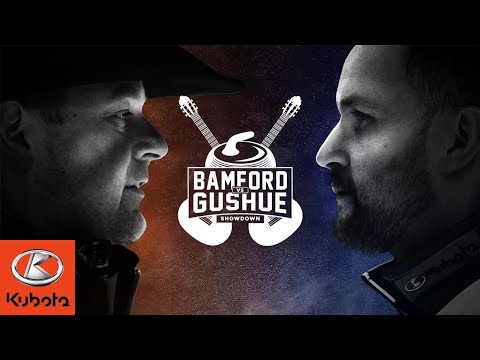 April 12, 2019