Koana Surprises Hasselborg in Grand Slam Masters Opener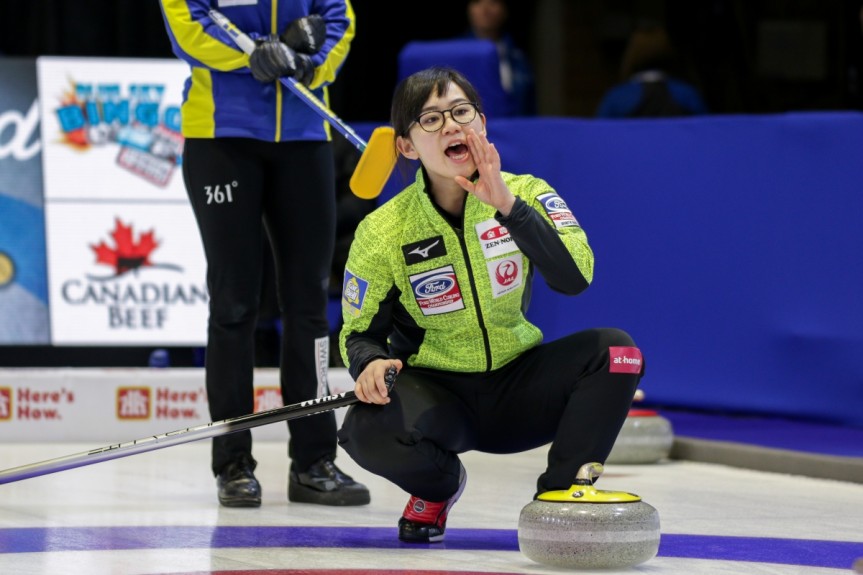 16th-seeded Tori Koana of Fujiyoshida, Japan won 7-6 over top-seeded Anna Hasselborg of Sweden as the Masters opened play Tuesday morning.

Koana, the 2018 Japanese champion who played at the World Championships in North Bay, is joined by Yuna Kotani at third, Mao Ishigaki at second and Arisa Kotani at lead.

The 26-year-old Koani has been lurking on the fringes of greatness in her home country, overshadowed by Satsuki Fujisawa, Sayaka Yoshimura and Seina Nakajima, though Koana continues to improve year after year after making her debut at skip at the 2012 Karuizawa at 17 years old and reaching the quarterfinals.

Koana started with hammer, but gave up a steal to Hasselborg, the 2018 Olympic Gold medalist, supported by Sara McManus at third, Agnes Knochenhauer at second and Sofia Mabergs at lead.

Koana bounced back with two in the third end, with Hasselborg scoring a single and then stealing another point in the fourth end.

Koana and Hasselborg added deuces in the fifth and sixth ends, with Koana adding another pair in the seventh end. Koana got the force they needed in the eighth end, then scored a single point in the extra end for the win.

Tabitha Peterson of St. Paul, Minnesota, won 6-5 over Winnipeg's Jennifer Jones in other opening draw action. Koana will face Peterson next as both stay in the A-event bracket, while the losing teams dropped into the B-event bracket.

The format is simple. Follow the roads and win three games before you lose three games to reach the playoff round.

Kerri Einarson of Gimli, Manitoba needed an extra end to win 6-5 over Sweden Isabella Wrana and 2018 Olympic silver medalist Eunjung Kim won 4-3 over Russia's Alina Kovaleva, also in an extra end.


It took an extra end, but we came out with the win! We face Kim in our next game tomorrow morning @MBMetis_MMF Stanley Electrical & Mechanical Ltd @KubotaCanadaLtd Apex Distribution @DynastyCurling @HardlineCurling#GSOC #TeamKerriEinarson pic.twitter.com/MJIX3UCPa1

— TeamKEinarson (@EinarsonTeam) October 19, 2021


Einarson will face Kim, while Wrana will play Kovaleva in the B-event bracket.

Play continues all week at the Sixteen Mile Sports Complex in Oakville, Ontario with Sportsnet picking up television coverage starting Thursday morning.

Scores and Brackets at www.curlingzone.com.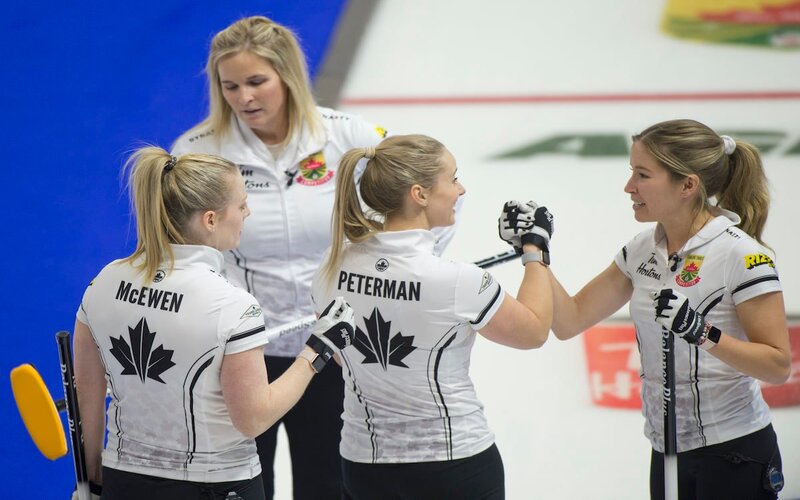 November 26, 2021
Despite picking up a loss to provincial rivals Team Fleury in Friday afternoon's Draw 17, Jennifer Jones (Picture: Curling Canada) is through to the semi-finals at the 2021 Tim Hortons curling Trials.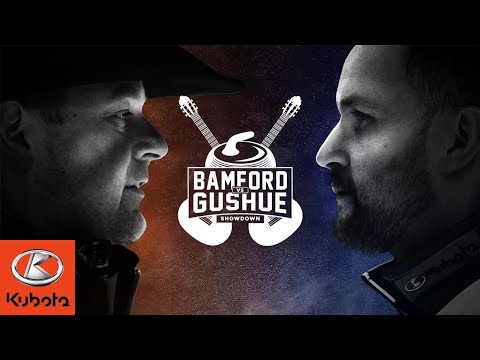 April 12, 2019