Swiss Olympic Qualification
De Cruz Takes Game 1 of Olympic Trials Series

Peter De Cruz won 5-4 over Yannick Schwaller in the opening game of their best of 7 series to determine Switzerland's Olympic team.

In the opening end, last rock thrower Benoit Schwarz drew in to score a single against two Schwaller counters. De Cruz throws second stones on the Geneva-based foursome with Valentin Tanner at lead and Sven Michel at third.

The team represented Switzerland at the 2018 Olympics in Pyeongchang, South Korea where they won the bronze medal over Canada's Kevin Koe. Michel joined the team after Claudio Paetz retired following the Olympics.

De Cruz continues to rank amongst the top teams in the World, sitting inside the Top 10 on the WCF World Team Rankings, though it's been Schwaller and his squad of Michael Brunner, Romano Meier and Marcel Kauefeler broke onto the scene, winning the points chase for the European Championship berth in 2019. Schwaller has climbed as high as 6th overall to start this season.



In the second end, Schwaller returned the favour, drawing for their single point to tie the game. After a blank in the third end, Schwaller stole a point in the fourth end after Schwarz last rock tap back wrecked on a guard.

Schwarz drew for a single in the sixth end to tie the game at two. In the seventh end, De Cruz went on to steal a single point with Schwaller drawing to cut down the damage and surrendering only a single point.

A great draw by Michel on his first and then a disastrous jam on a clearing shot by Brunner left Schwaller chasing after controlling the first half of the end.

After a blank in the eighth end, De Cruz asked Schwarz to make a strategic draw to lie two but slid a hair deep, giving Schwaller the double takeout score two and go up 4-3.

In the tenth end, De Cruz controlled the four-foot area, scoring two without needing to throw their last.

Play continues Thursday with two games, then again Friday and Saturday with 7 games scheduled. First team to four wins will represent Switzerland at the 2022 Winter Olympics in Beijing.



October 22, 2021
Team Kelsey Rocque (photo: Anil Mungal) are through to the C-Side Qualifiers at the GSOC Masters in Oakville.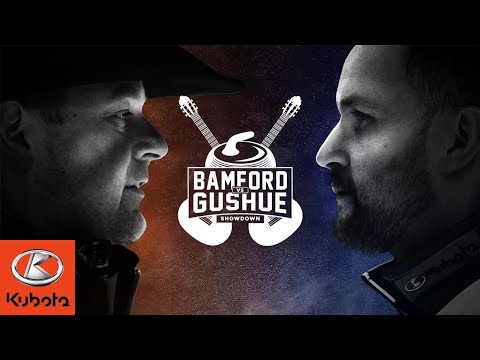 April 12, 2019