Japan Olympic Curling Trials
Yoshimura Wins Olympic Trials Series Opener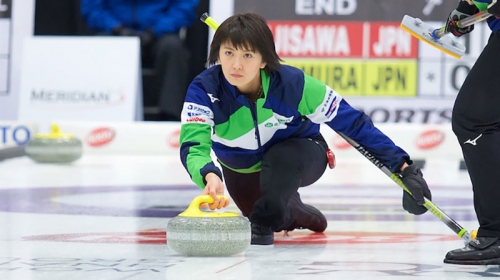 Sapporo's Sayaka Yoshimura (photo: Anil Mungal) won 7-6 over Satsuki Fujisawa (Kitami) in the opening game to decide the Japanese Olympic representative.

Kaho Onodera supports Yoshimura at third, Anna Ohmiya at second and Yumie Funayama at lead, while Fujisawa is backed by Chinami Yoshida, Yumi Suzuki and Yurika Yoshida.

Fujisawa, winners of the bronze medal at the 2018 Olympics in Pyeongchang, Korea, opened the scoring with a single in the first end. After teams traded deuces in the second and third end, the 2020 Japanese champions stole a single in the fifth to lead 4-2.


Sayaka Yoshimura scores in the extra end to win 7-6 over Satsuki Fujisawa in Japan Olympic Curling Trials, taking a 1 game lead in the Best-of-Five Series! https://t.co/MUhxnItv7W
(Photo: Masaru Unno) #curling pic.twitter.com/vqdRZzOV3k

— CurlingZone (@CurlingZone) September 10, 2021


The 2021 Japanese champions, Yoshimura came back with two in the eighth end, then stole a single in the ninth end to take a 6-5 lead into the 10th end.

With the game on the line in the final end, Yoshimura held Fujisawa to a single, then scored on in the extra end for the win.

Play will continue with two draws on Saturday and two more draws, if necessary, on Sunday to determine Japan's Olympic team.

In December, the men's representatives, skipped by Yuta Matsumura, winners of the 2020 and 2021 Japanese championships, will represent Japan at the Olympic Qualifying event in Leeuwarden, the Netherlands.

The women's best-of-five series winner will also head to the Olympic qualifier, looking to book their spot in Beijing in February.



September 25, 2021
Yellowknife's Kerry Galusha won 9-8 over Jessie Hunkin (North Battleford) to book their spot into Canadian Olympic Pre-Trials in Liverpool, Nova Scotia.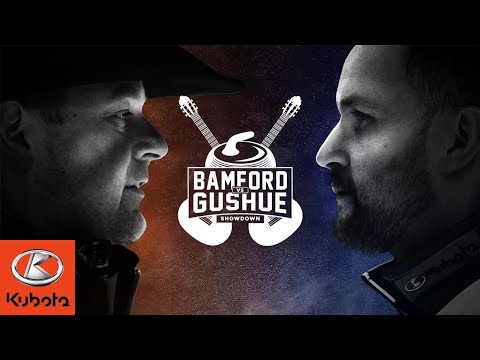 April 12, 2019