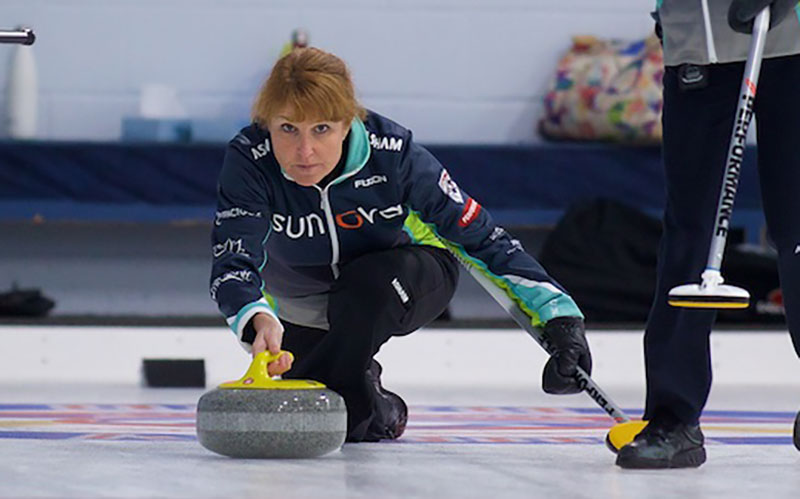 Darcy Robertson (Winnipeg) joins Ryan Wiebe (Winnipeg) in winning berths for this season's provincial championships in the Cargill Curling Centre Fall Classic.

Wiebe, with Sean Flatt at third, Zack Bilawka and Adam Flatt on the front end earn their berth into the Viterra Championship, scheduled for February.


Morris CCTC champs! Real gritty effort from the boys today and we have clinched our spot for Viterra Men's provincials! Thanks to the Morris CC, and Lorne and Chris Hamblin for keeping the event Covid friendly. #peepthenewthreads pic.twitter.com/G6GhCsMjrL

- Team Wiebe (@TeamRWiebe) October 18, 2020


Winnipeg's Jacques Gauthier opened scoring in the second end, scoring two and held control of the game until the eighth end when Wiebe exploded for three to take home the 5-4 win.

Wiebe went 3-1 in the qualification round, qualifying for the semifinals where they won 6-3 over Jordon McDonald.

Robertson, with Laura Burtnyk at third and Gaetanne Gauthier and Krysten Karwacki on the front-end, defeated MacKenzie Zacharias of Altona 7-6 in the final game.


Thrilled to start the season off with a win and a spot in the 2021 provincials! Thank you to @CargillCurlTC for putting on a great event and for making us all feel safe and comfortable while playing the sport we love! pic.twitter.com/Tg8hStbaXv

- Team Robertson (@robertsoncurl) October 18, 2020


Robertson started with hammer, surrendering steals in the first and second ends to fall behind 2-0. A three-point score in the third end gave Robertson the lead, with the teams trading deuces to leave Robertson with a 6-5 lead into the sixth end.

Robertson held Zacharias to a single in the sixth end, but the world-junior champs stole the seventh end to lead into the final end. Down one with hammer, Robertson found two points to win outright.

Robertson went 3-0 in winning the berth, defeating Kristy Watling (Winnipeg) to qualify for the playoff round, then winning 7-5 over Abby Ackland to reach the final.