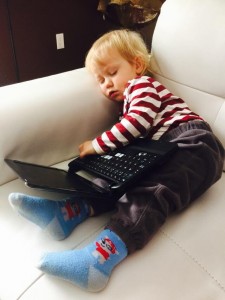 Nothing to report, scores probably still zero.
It's been a tight and intense start to the beginning of this year's Tim Hortons Brier in Ottawa. You can feel the tension around the event, with such a deep, talented field the teams know they need to be ready every game.
Team Canada's Pat Simmons is off to a great start, focusing on being strong early to stay in the mix. A team I thought might be a bit of a one-hit wonder, but Pat Simmons is proving his 2015 Brier run was more than just a mirage.
Brad Jacobs, another recent former champion looks to join Simmons with an win over BC's Jim Cotter in this evening's tilt. It seems to show that experience is paying off early here, when you then consider the big wins by Glenn Howard over Brad Gushue and Kevin Koe.
I had thought Team Howard might struggle here, for a couple of reasons. The team is ailing, players banged up from the season and the ban of hair brushes which Team Howard leaned on in their Ontario Tankard run.
Interesting to see Hardline brush pads on the end of Howard's BalancePlus handles. It's been well discussed among the players that many feel the Hardline IcePads are still the best of the market, without insert and the new Tour Elite fabric. Even playing that advantage, many feel it's getting closer to an even playing field.
37 Blank Ends over first 4 draws (14 games). That's 2.6 ends per game. It's been an exciting start, but looking at the scoreboards only, you're left to wonder what's going on. There are many great shots being made, that it's not boring blank ends being played, and two strong teams going at each other, refusing to bend.
The games needs something more. The great shot-making is seeing ends being setup until one side makes a small mistake and feels the need to bail. With great execution many rocks leave play, leading to ends being exciting, but still zeroed out by the end.
If we want more points on the board, we need to create a situation where both teams feel the incentive to put rocks in play. The guys are getting so good, that it truly is chess on the ice now, the strategy and tactics even more important.
Experience is ruling the day early. A tight and intense start where even the smallest of mistakes can be the difference in winning and losing.