Anna Sidorova wins Karuizawa International

Anna Sidorova (Moscow, Russia) wins the Karuizawa International, defeating Sayaka Yoshimura (Sapporo, Japan) 8-3 at the Karuizawa Ice Park in Karuizawa, Japan. Sidorova with Margarita Fomina at third, Aleksandra Raeva and Nkeiruka Ezekh on the front end take home the $15,894CDN first place cheque along with 32.405 world ranking points, while Yoshimura receives $9,781CDN and 23.763 world ranking points for their second place finish.

Starting with hammer, Yoshimura scored 1 in the first end, then forced Sidorova to a single in the second end. Sidorova stole a single point in the third end, then added a steal of 2 in the fourth end to lead 4-1. Sidorova stole another point in the fifth end, with Yoshimura scoring 2 in the sixth end to get back on the scoreboard. With her last shot of the seventh end, Sidorova made a double takeout to score 3 for handshakes and the 8-3 win.

Seina Nakajima (Nagano, Japan) defeated Laura Walker (Edmonton, Canada) 7-4 in the bronze medal game. Nakajima won $6,113CDN, while Walker won $4,891CDN along 17.282 ranking points.

Starting with hammer, Nakajima scored 2 in the first end, then forced Walker to a single in the second end. After Nakajima scored a single in the third end, Walker responded in the fourth end scoring 2 to tie the game at 3. Nakajima scored 2 in the fifth end, then forced Walker to a single in the sixth end. Nakajima scored 2 in the seventh end, then ran Walker of out stones in the eighth end for the 7-4 win.

In the semifinals, Sidorova defeated Nakajima 7-4 and Yoshimura defeated Walker 6-3. In the quarterfinals, Nakajima defeated Tori Koana (Fujiyoshida, Japan) 9-3, Walker defeated Min Ji Kim (Chuncheon City, Korea) 6-2, while Sidorova defeated Sophie Jackson (Stirling, Scotland) 6-3 and Yoshimura defeated Asuka Kanai (Karuizwaw, Japan) 6-5. Jackson, Koana, Kanai and Kim earned $3,057CDN along with 12.962 ranking points for their quarterfinal finishes.

Sidorova went 3-1 in the 15 team round robin qualifying round. In their opening game, Sidorova lost 6-5 to Yoshimura, then responded with a 7-3 win over Kim. Sidorova won against Kaede Kudo (Tokyo, Japan) 8-3, and won against Ami Enami (Karuizawa, Japan) 7-6 in their final qualifying round match.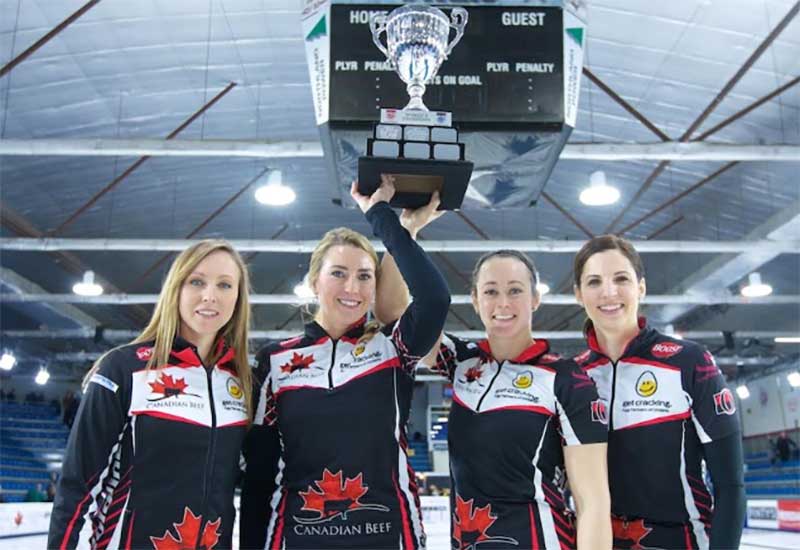 January 13, 2019
Rachel Homan (Ottawa, Ontario) wins the Meridian Canadian Open, defeating Silvana Tirinzoni (Aarau, SUI) 4-3 at the Civic Centre in North Battleford, Saskatchewan.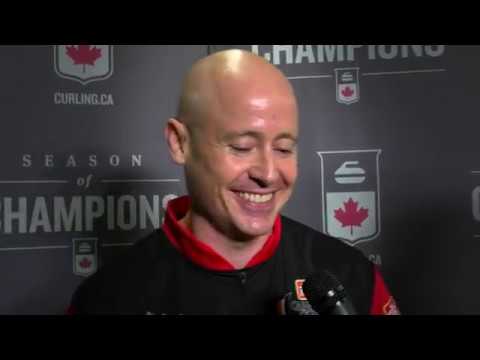 January 2, 2019