Forum Rules:
You may not post new threads
You may post replies
You may not post attachments
You may not edit your posts
HTML code is OFF
vB code is ON
Smilies are ON
[IMG] code is ON
Topic Review (Newest First)
Decafe157
Hello Ottawa curlers,

I am looking for a men's team for the 2017/2018 season. My ideal situation would be to get a team together to play out of a league such as the Wednesday Cash League at the Ottawa Curling Club and enter a few spiels and Tankard play downs.

I would also be willing to curl with a team just for spiels and play downs.

The past two seasons I skipped a team in the Cash League with moderate success. I am willing and able to play any position that best suits the team.

If interested send me an email: coffeyd1987@gmail.com.

Cheers,
David Coffey
| | |
| --- | --- |
| tjones71 | did you find a team? |
Will1834
Hi All,

Looking for a competitive men's curling team in Ottawa or some guys who are looking to start one.

I am comfortable throwing any position - I currently throw Skip, Second and Lead in my various leagues, I have also thrown Vice stone in the past.

Cheers!

Will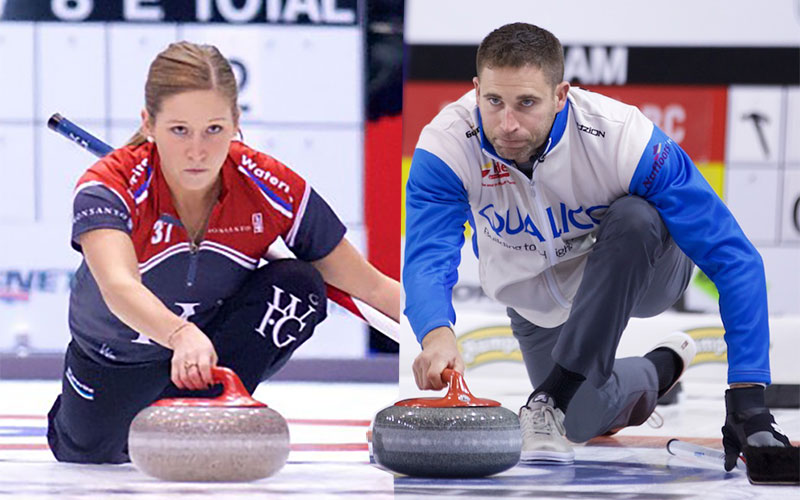 January 7, 2018
PORTAGE LA PRAIRIE, MAN -- Kaitlyn Lawes (Winnipeg) and John Morris (Canmore, Alberta) punched their tickets to Pyeongchang, South Korea, on Sunday after defeating Val Sweeting (Edmonton) and Brad Gushue (St John's) 8-6 in the 2018 Canad Inns Canadian Mixed Doubles Curling Trials final.
January 9, 2018